5 Workout Music Trends + Tips for 2022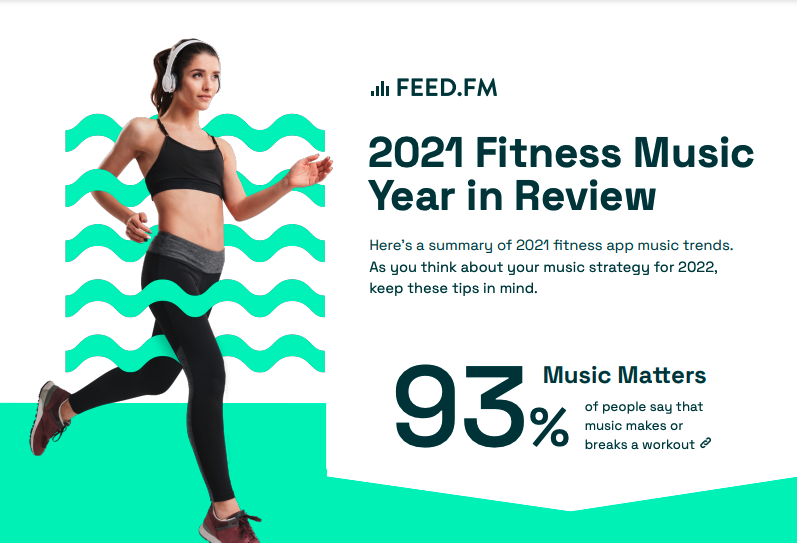 As 2021 draws to a close, many of us are still striving toward a renewed sense of normalcy. One highlight: our exercise routines.

Feed.fm powers music for the world's leading fitness brands, and we've continued to see an increase in usage over the past year. With entertainment options still restricted and high-quality workout programs available at the click of a button, fitness provides an unbeatable value proposition.
It's been awesome to see the variety of programs people have used to stay productive and healthy throughout 2021. Unsurprisingly, music has been the common denominator. 93% of people say that music makes or breaks a workout, and the right song at the right time is proven to help your mood and performance.
Over the past year, Feed.fm has served 550 million songs to 6 million unique users.
That's a lot of ear time, and a lot of data. Our music curation team has packaged our findings to help you fine tune your music strategy for 2022.
Feed.fm Workout Music Trends + Tips

As you build out music for your app, site, or studio in the coming year, here are five areas to focus your efforts on...
Familiarity is Key
As fitness curators, we tend to focus mostly on songs people know and love, sprinkling in a smaller amount of lesser-known tracks. Part of the fun is seeing which of the latter are most liked, but we always expect the majority of best-performing songs to be upbeat hits with "four-on-the-floor," consistent rhythm.
A half-million fitness users can't be wrong. Here are takeaways from our Top Workout Songs of 2021:
Pop is top. Most people want uptempo, feel-good pop...songs they've heard for a while but not so long they are stale.
Hits from the past few years work great in fitness stations. For example, the increased familiarity of Miley Cyrus'

biggest 2020 hit

gave it an edge over her

latest single

.
Female artists inspire strong workouts. With the sole exception of "

Hot Girl Bummer

," all of these songs are powered by women including Cyrus, Dua Lipa, and Carly Rae Jepsen.
Pop is Perking Up
We reported on this welcome trend in December 2020, and it's continued over the past year. It's been exciting to pick from an energetic crop of current hits to keep our music stations fresh. Check out the infographic for some of the favorite new fitness songs, a mixture of uptempo pop and mellower jams ("Beautiful Feelings," "Spaceman") that people couldn't get enough of.
Trap is Everywhere
While it originated with 1990s Southern hip hop, slowly growing to dominate today's hip hop charts, the synth drum/triple flow stylings of trap music has fully crossed outside its original genre to encompass many others. Trap is often heard simultaneously as a slow groove and a double-time faster groove. It's a fascinating rhythmic structure, but curating with trap poses unique challenges.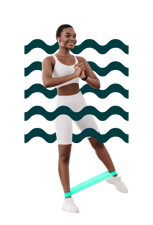 Determining the bpm (beats per minute) for trap songs is so subjective that one curator may hear 72 bpm while another prefers 144 bpm. Because of this, we recommend going with one's gut, picking higher intensity trap songs for fitness. (If you're stumped, focus on the relative loudness of a song or the speed of a vocalist's delivery.)
Trap-influenced music usually pairs best with asynchronous activity like strength training versus running or cycling where the music's tempo is synchronized.
Chilling Out is In
The past year also saw an uptick in yoga and stretching workouts for decompressing from pandemic-induced and everyday stresses. There's an abundance of research demonstrating the physiological benefits of listening to relaxing, therapeutic music. Our curation team spends much of our time developing music stations that pair well with various yoga styles.
Yoga music tips:
This is a fitness modality where well-known artists and songs are not needed. With the exception of some downtempo, more acoustic pop, consider steering clear of the charts.
Instead, focus on slower-paced, mostly instrumental music with soothing tones.
There's ample room for creative curation, but most people don't want music that's too busy (lyrically, rhythmically, or in terms of sonic density) during their time on the mat.
People Want Choices
Many of our fitness partners give users a choice of music in addition to the choice of workout. This often takes the form of various music stations--Pop, Hip Hop, Throwback, etc.--that a user directly selects. But even in instances like these, one person's hip hop jam is another person's nonstarter.
It's important that you survey fitness users periodically about their musical preferences. Learning that most of them love Lizzo but dislike Justin Bieber might translate directly to higher retention and usage. If you're able to incorporate a feedback mechanism into the music interface, you might realize that users love Lizzo during high-intensity cardio, but prefer some of Justin Bieber's mellow songs during vinyasa.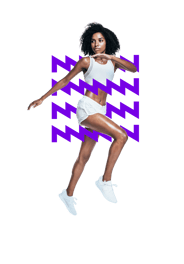 The most common way to do this is by offering exercisers an option to skip songs mid-workout. Feed.fm makes it easy. Our pre-built music player integrates with minimal coding. You get a customizable player with flexible playback and skip features.
For our curation team, evaluating monthly skip rates is essential for us to optimize and refine music stations. We regularly add and remove songs, often replacing big hits that we know and love when the data proves that they don't pair well with fitness.
Come January 1st, we're hoping life will continue stabilizing into a new normal. We and many others will continue making time for workouts that anchor us in our bodies and our breath. As curators, we'll be thinking deeply and carefully about fitness music and invite you to apply some of these pointers in your own business.
If you are a digital fitness company interested in adding popular music to your dynamic workouts, we'd love to hear from you.