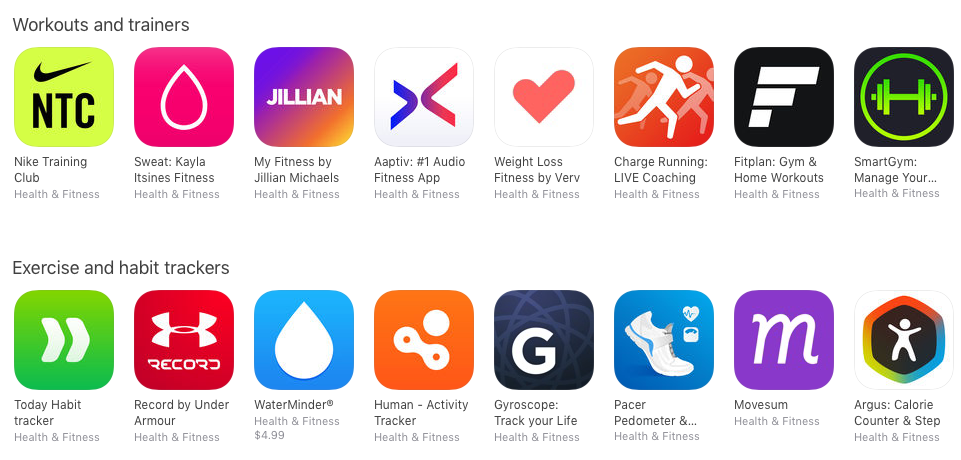 Since the iPhone's launch in 2007, the world of fitness apps has steadily grown, with nearly 320,000 health and fitness apps in the app stores in 2018.
While the quantity of apps has swelled steadily, we have also seen massive growth in variety. While the original apps were lower touch (think MyFitnessPal) and only required engagement for a minute or two at a time, the normalization of extended screen time for video and audio on mobile devices combined with sophisticated user research has given way to a significant diversification in the offerings available within the fitness app universe.
Consumers have also become comfortable with the idea of optimizing their health through data as opposed to a one-size-fits-all "hit the treadmill" ideology. The proliferation of bespoke training regimens, measurement of biomarkers and the neatly packaged convenience of tracking ALL of this information on a device you already own has up leveled the status of an app. Health apps are now more akin to a daily partner in the pursuit of health.