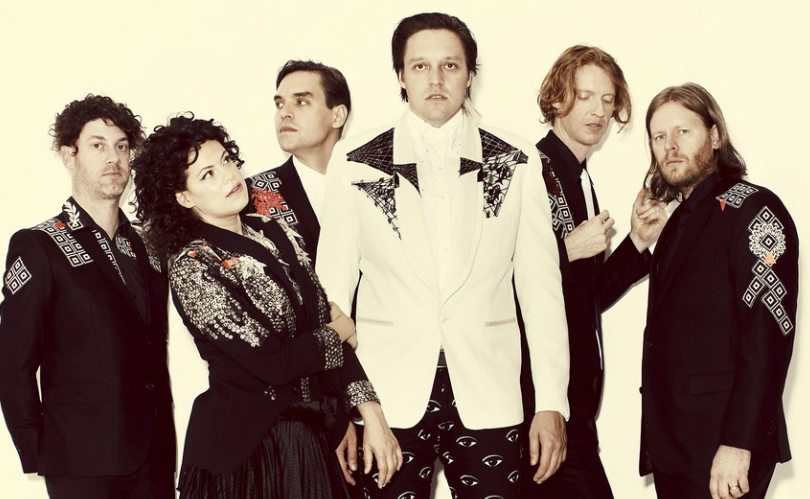 A friend gave me a copy of Arcade Fire's debut Funeral in a stack of ripped CDs shortly after the album was released. It happened one ordinary morning as I was walking to catch the bus for work, not feeling terribly inspired. I pushed play on my iPod. Just 3 ½ minutes later: transcendence.
Since forming in 2001, Arcade Fire quickly distinguished itself as an exceptional talent. With four trailblazing albums under their belt, it's timely to reflect on Arcade Fire at 15 years. From the beginning, the oversize band had the ability to craft distinctive, fully engrossing albums and to perform these live in ways that capture their music's intensity and intimacy.
Arcade Fire has successfully evolved its sound with each release while producing consistently great songwriting. In this respect, they've joined an elite group of groundbreaking artists including U2, Radiohead, Talking Heads, and Bruce Springsteen, whose influences have been melted down in the band's own cauldron.
For fans and the unconverted alike, I've selected Arcade Fire's 15 best songs, sequenced chronologically. Taken together, these make it clear why an unlikely band from Montreal attained global acclaim. While it's more than we have any right to expect, to quote a favorite Arcade Fire lyric, "us kids know" their musical journey is far from complete.