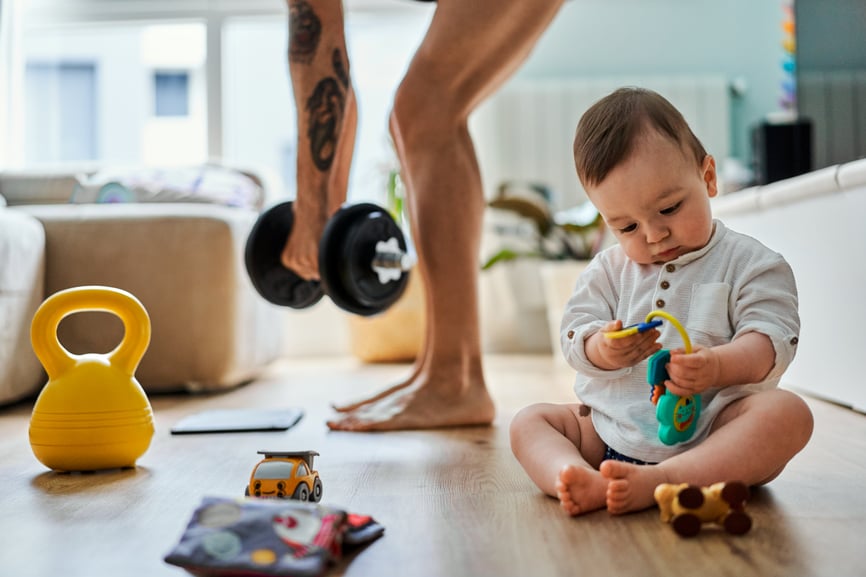 Throughout the COVID-19 pandemic, we've seen a number of changes in peoples' fitness regimens, including some unexpected ones. In order to get first hand accounts of how people are pivoting, we conducted our own survey on a group of 400 men and women in the US, ages 18-54, that have exercised at home or outside in the last 30 days. Despite the media telling you otherwise, it seems as though, from the results of our survey, people have actually improved their fitness throughout this stressful time.
"Quarantine 15"
We've heard a lot about people building unhealthy habits during quarantine, but this may not be the case.
-70% of survey respondents said that they are working out more now than ever before.
People are actually using this time to form healthier habits and participate in forms of outdoor exercise. People across all walks of life are walking more, particularly since it was the only safe outlet for outdoor time for many weeks. At Feed.fm, we saw massive usage spikes for all of our at-home fitness app customers throughout April and May. Not only were people working out more frequently, but also working out for longer periods of time.
Gym Versus Home
Obviously, people haven't had access to gyms and fitness classes as they used to, thus have had to get creative. But people still seem to be enjoying their workouts at home–– maybe even more than they expected. There is the convenience factor to consider, and the time savings realized by walking to the other room vs. driving across town. But, one thing many didn't consider at the outset - it's likely you have other people in the room while you're getting your heart rate up. 43% of exercisers said they are typically in the living room, which is the highest traffic room in the house for many.
-71% of people say that, whether they like it or not, there are others present in the room while they work out.
-18% of those people find it embarrassing to work out in the presence of others.
Contrast this experience with gym workouts, which usually includes others exercising anonymously in the same room. Almost 1/5th of respondents would like that anonymity, but that's just not happening with kids, spouses or roommates on top of each other in the house!