Download the Mobile App Music Report.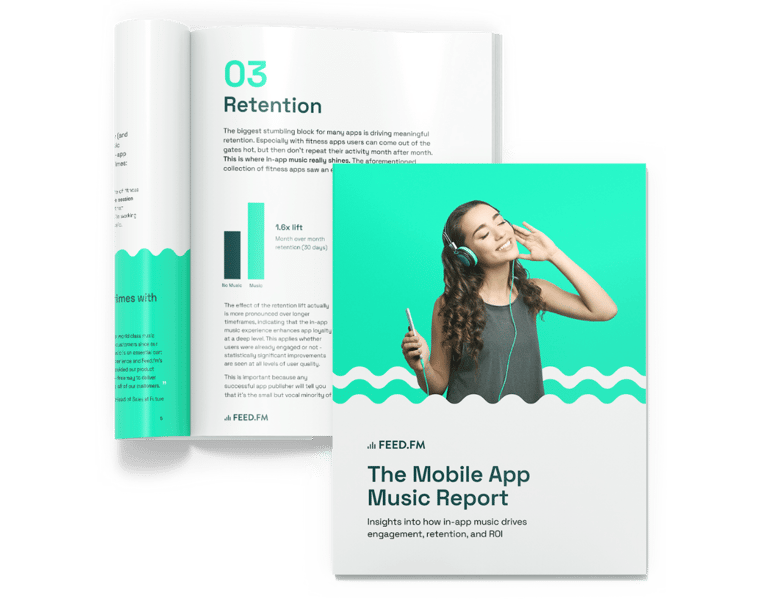 Users either love your app or they delete it quickly. First impressions are critical, and optimizing the quality of the app experience is key to success.

But how do we create a user experience that people love? MUSIC.

Adding music to your mobile app is the simplest way to supercharge engagement, long-term retention, and ROI.

We conducted tests across a suite of health, fitness, and other mobile apps - and the results blew away our expectations!

Learn how to unlock your app's true value in this whitepaper.