The Guide to Sleep Music
for Businesses
Consumers and patients are looking for accessible, evidence-based solutions to the problems caused by stress and insomnia.
Integrating effective sleep music in your app will have your app users coming back night after night.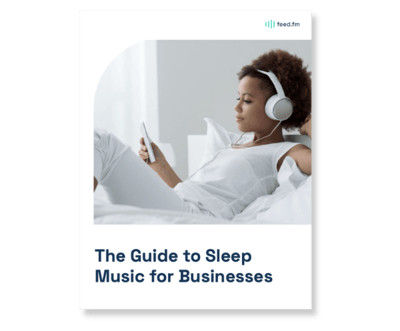 For businesses in the fitness, health, and wellness fields, incorporating sleep music into your product offering is a smart way to have an impact on the overall health of your customers, while communicating that you understand their challenges and care about their holistic wellness.
Understand how these four elements play an important role in applications of music for sleep:
Tonality
Tempo
Rhythm
Dynamics
Download PDF
Learn about music's potential to reduce stress and help us relax into sleep.