Using TikTok hits to add the 'wow!' factor to a workout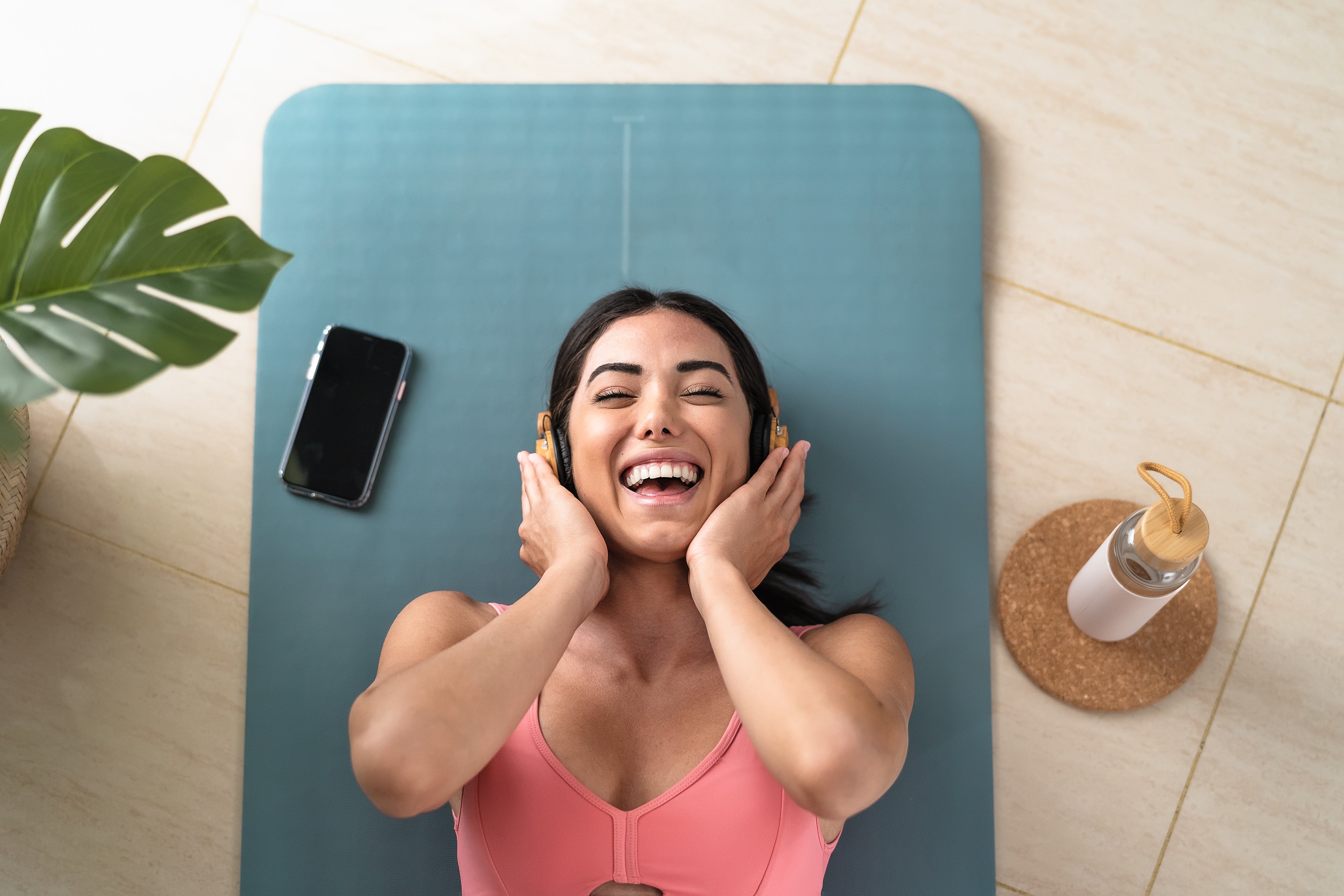 Juice up your workout with the latest viral music.
When creating a playlist in 2021, there is an element of nostalgia and the here-and-now. The latter benefits from a keen eye on what music is popping off on TikTok. Even if the songs are less than 3 minutes, they are hugely popular and worth exploring for your next workout.
"Just for Me" by PinkPantheress
PinkPatheress and others are exploring a new truncated, modern sound that's adaptable to a TikTok video or a GIF. It's where music is trending: accessible and snackable. And why - these Gen Z hits are perfect for a short burst in a workout playlist. Whether climbing that hill on a bike or pushing through the last 2 minutes of cardio, there's something to be said for the here-and-now, the ephemeral, that extra oomph.
"Astronaut in the Ocean" by Masked Wolf.
TikTok is now breaking new and upcoming artists more than traditional streaming platforms like Spotify or Pandora. One billion people around the world visit the social media app each month to be entertained as they learn, laugh, or discover something new. And a lot of what they are discovering is new music.
"75% of TikTok users say they discover new artists on the platform." - Music Business Worldwide
To put TikTok's importance to new music discovery into perspective, the app has triple the global audience of Spotify, and TikTok users spend more time on the app monthly than the active users of Spotify.
"Mood" by 24kgoldn feat. iann dior
So, where else are music fans hearing their favorite new discoveries from TikTok?
Five of the Top 10 viral songs on TikTok that came out this year are nowhere to be found on the Billboard Pop Airplay Chart, so it's not hitting terrestrial radio until much later in the songs lifecycles.
SiriusXM recognized the need to offer up content to Gen Z and recently launched an entire channel dedicated to the viral hits from the TikTok app - although only subscribers can tune in to hear them.
At Feed Media Group, we keep our finger on the pulse so that we can incorporate fresh viral tracks into the Feed.fm radio stations we curate for our fitness clients, adding the "wow!" factor to what they're hearing during their workouts.
"Buss it" by Erica Banks
About Feed Media Group
Feed Media Group (FMG) helps brands license, curate and integrate popular music into apps and connected devices. Whether it's fitness, dating, gaming, or health - our music APIs can help power your users experience.
When you are looking to integrate music into a digital experience, FMG is here to set you up with the best new music. Our team of professional curators work with you to design custom music stations using the latest content to engage your audience.