Welcome to New Orleans! Mixtape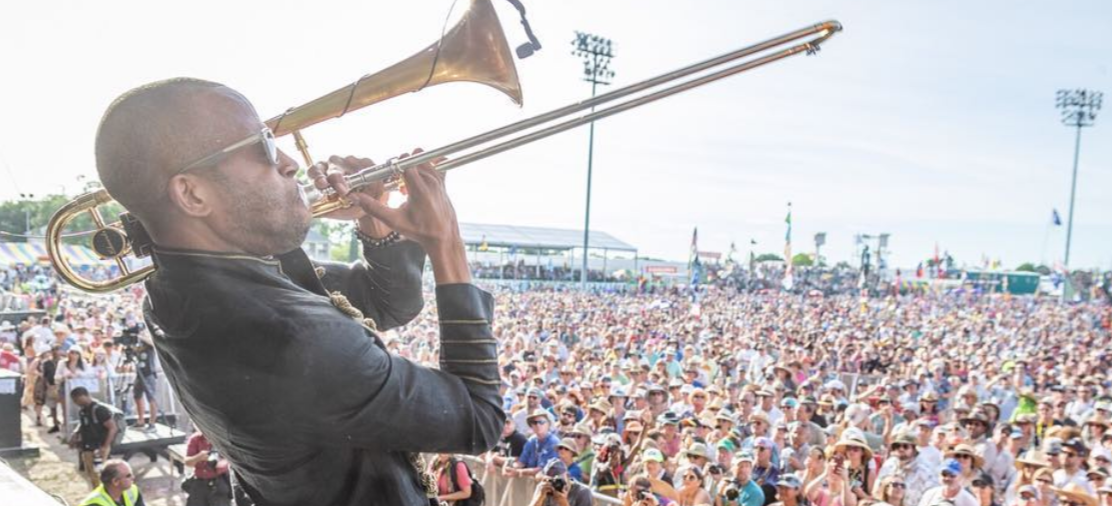 With flowers blooming and a new normal starting to emerge, you may be dreaming of travel, preferably somewhere hot, sunny and full of culture. Don't overlook great destinations right here in the states, including one of the best all-around cities in the world: New Orleans. I've cooked up a New Orleans mixtape stuffed with classics and new tunes for both newcomers and connoisseurs to enjoy.
Everything in New Orleans can be defined by one simple characteristic: thick. The air, accents, pride, resilience, toughness, personalities, food, music, and culture in my hometown are all very "thick."

The culmination of that very thickness typically takes place right about now. The New Orleans Jazz and Heritage Festival is traditionally presented in late-April/early-May, but it was once again postponed to October due to the pandemic.
Here in New Orleans, we rarely cancel an event. Instead, we adapt. Over the past two weeks, New Orleans music fans worldwide celebrated with "Jazzfesting in Place." They turned their lawns into faux Jazzfest set ups and tuned into the radio and online streaming event that is produced by local nonprofit radio station, 90.7 WWOZ.

Jazzfest traditionally brings together a melting pot of people and cultures from around the world to come and partake in the local New Orleans culture. This consists of seeing some of the best music all day and all night, connecting with music lovers from all corners of the globe, and eating local specialties.

New Orleans is represented throughout its various neighborhoods. Mid-City, Bayou St John, and the Fairgrounds are the neighborhoods that host Jazzfest, but throughout the Festival and the rest of the year many of the other historic parks and neighborhoods are known for music and festivals as well.

There is always something to hear in New Orleans, whether walking through the historic Congo Square listening for some of the oldest percussion sounds known to America...or the historic Treme seeking out some local brass. The Uptown music scene at Tipitina's and the Maple Leaf offer some of the best piano sounds in the world as well as a multitude of other local and national experiences. New Orleans is home to some of the greatest jazz, funk, R&B, and soul ever created. Whichever way you step in New Orleans, there is history, music, and culture to be soaked up.

This New Orleans music mixtape is a journey encompassing the city's rich past through music, celebrating the incredible artists that have made it into such a magical music destination. Featuring the Neville Brothers, Big Freedia, Lee Dorsey, The Meters and more
Listen below or here
Image Credit: Douglas Mason