Holiday Gift Guide: 9 Great Music Gifts for 2019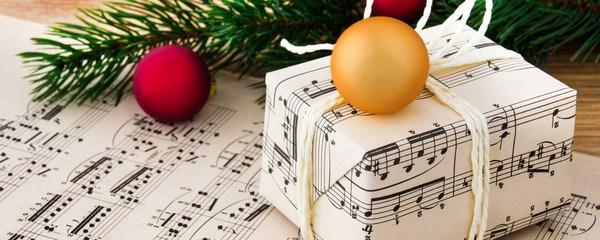 The holidays are a mixed bag for music fans. On one hand, you've got Bing Crosby's "White Christmas" and Mariah Carey's "All I Want for Christmas is You"―great songs, but how many times must we endure?―and on the other, lesser-known gems like Bing Crosby's "Jingle Bells" and Ella Fitzgerald's "Frosty the Snowman." (And, perhaps the most famous classic in all the world of music.) But December also brings a chance to catch up on the year's best music swag. Our 9 Great Music Gifts list has a few choice options for the discriminating music lover in your life.

TURNTABLES, HEADPHONES & PORTABLE LISTENING
We're big fans of live music, but most modern listening experiences begin and end with the push of a button. Here are some of the best cutting-edge playback options and devices on the market today.
SUBPAC S2 Studio Seatback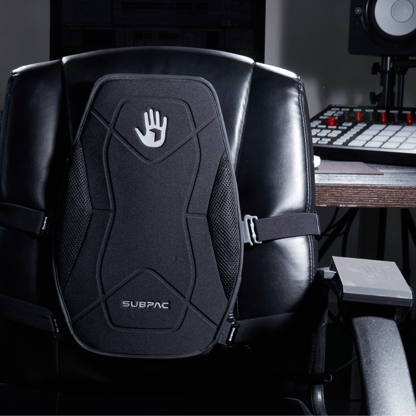 We're sorry to share that the "wearable" version of this subwoofer is currently sold out. (Yes, it's a real thing.) That said, the SUBPAC S2 is the most powerful and accurate seated tactile bass solution on the planet. Used by DJs, producers and―why not?―serious listeners alike, SUBPAC is like nothing else you've ever experienced. Alternatives like the Basslet exist, but nothing this big that promises "to deliver deeply immersive and nuanced bass with far more resolution and range than traditional speakers and headphones." A drool-worthy gift for any serious music lover or gadget geek in the family. $299 at SUBPAC.com

Amazon Echo Studio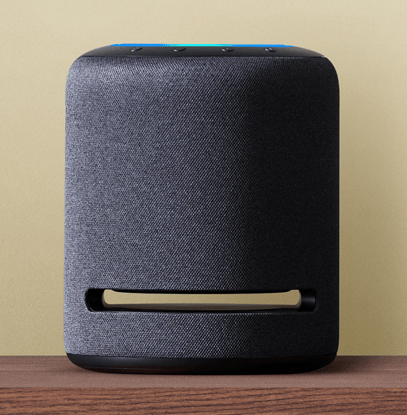 Any self-respecting audiophile wants a sophisticated, adjustable speaker system. But the Echo Studio gives traditional hi-fi a run for its money, with 5 built-in speakers and Dolby Atmos surround sound technology. Plus, you get the bonus of a virtual assistant...want to hear James Brown's Funky Christmas while baking your gingerbread cookies, without lifting a finger? Just shout it out: Echo Studio's got you covered. $200 at Amazon.com


AudioQuest Dragonfly DAC/Amplifier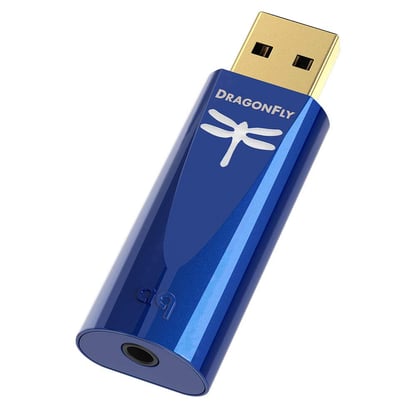 Both the smallest and the most expensive item on our list, this luxe digital-to-analog converter purportedly packs a punch. It plugs in via USB and makes ANY sound source better―whether it's your Tidal HQ stream or a grossly distorted YouTube track. It seems far fetched, but it's legit, because of science. $300 at amazon.com


RECORDINGS
Though we're in the music streaming business, we think everyone should own at least a few of their own recordings, preferably on vinyl. Here are two of the most significant new releases, both (admittedly pricey) expansions of timelessly brilliant albums.

The Beatles ― Abbey Road (Super Deluxe Edition)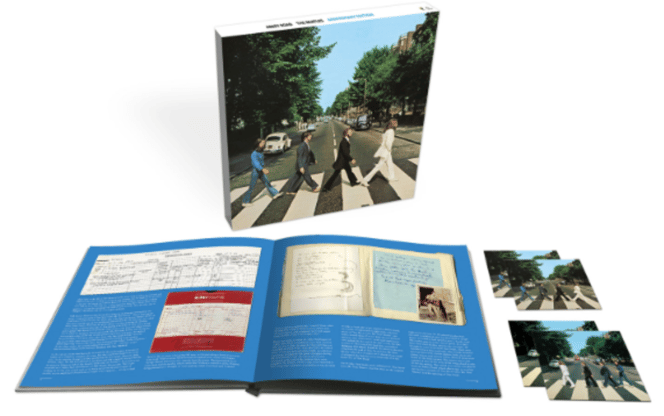 Two discs of demos and outtakes in this 50th anniversary reissue tell the complete story of The Beatles' final recording sessions. These are paired with the classic 1969 album in this impressive 3-CD/1-Blu-ray disc multimedia set. $110 at thebeatlesstore.com
Prince ―1999 (Super Deluxe)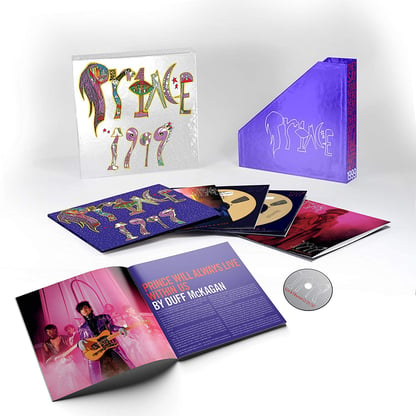 The double album that preceded Prince's explosion into superstardom, 1999 (Super Deluxe) raids the Artist's legendary Vault to add 35 previously unreleased tracks. This 10-LP/1-DVD set continues to settle the case for Prince as the greatest musician of the 1980s (and one of the best of the past half-century). $226 at Amazon.com
BOOKS
Between the explosion of podcasting and made-for-TV documentaries, fans have countless options to dig deeper into the music they love. Still, there's nothing like paper. These are the new books that have us most excited.
Me: Elton John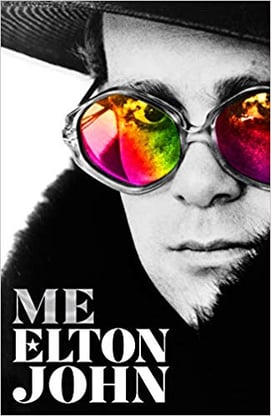 The first and only official autobiography by one of the most well-loved and curiosity-inducing musicians of all time. Recommended reading for lifelong fans and newcomers. The New York Times opines that "[Me] pushes the envelope...The movie Rocketman gave a reasonably accurate overview of the Elton John story―but it barely scratched the surface of what's in this memoir. The lurid parts will get all the headlines. But [it is really about] the man's hard-won self-knowledge." $11 at Amazon.com
Woodstock Live: 50 Years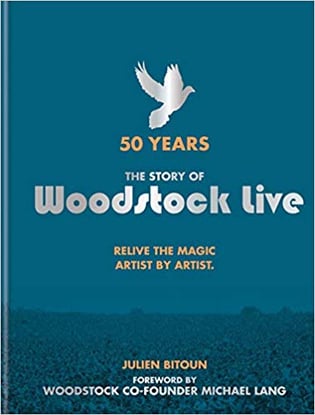 The most famous concert in history turned 50 this year. With a library of extras including never-before-seen photos, full festival setlists, and an introduction by Woodstock co-founder Michael Lang, this 240-page hardcover collector's item will be treasured by anyone who has ever said "I wish it was the 60s" and meant it. $20 on Amazon.com
CONCERT-GOING & ACCESSORIES
Consider the first item below as the "socks" of our music-themed gift guide. The recipient might not be as excited to get earplugs as other items on this list, but a high-quality pair might be the best thing you could possibly bestow to a music lover. As for the second item, sometimes you gotta shake it up.

Eargasm High Fidelity Earplugs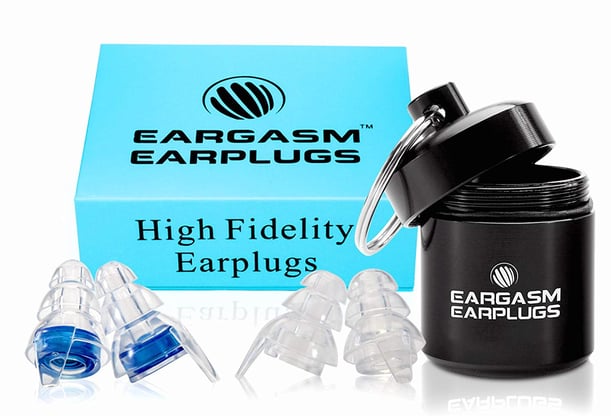 Sure, you can use disposable rubber Hearos forever. But are you a REAL live music lover if you don't have your own set of high-quality earplugs? (We don't actually know the answer to that, but we do know these earplugs are some of the best you can get without a trip to the audiologist's office.) Caveat emptor: while these are highly recommended for preserving sound quality while protecting hearing, we cannot endorse the cringe-inducing brand name. $35 on amazon.com
Daft Punk Glow Globe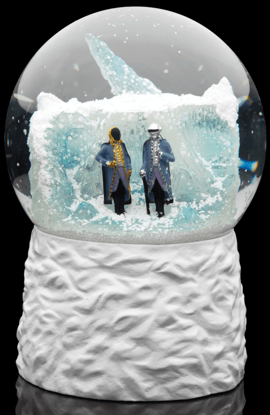 Do robots get cold? You might find out with this limited-edition light-up snow globe, which features the inscrutable robots on one side, Daft Punk's iconic logo on the other, and an LED-lit translucent ice cave. As with all Daft Punk merchandise, this year's allocation may sell out quickly. $50 at daftpunk.com
Image Credits: Sunday Baroque, SUBPAC, Amazon.com, TheBeatlesStore.com, DaftPunk.com