Hispanic Heritage Month Music Mixtape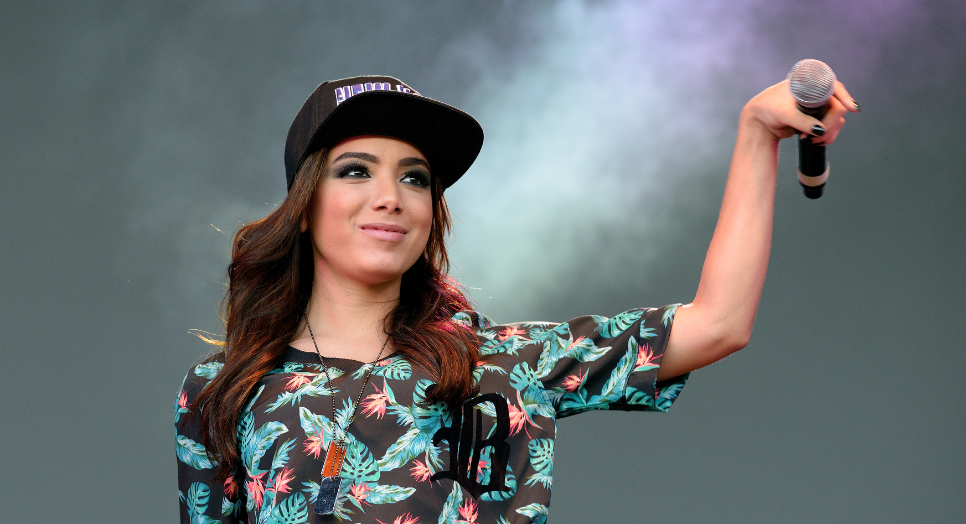 As a music company, we at Feed Media Group are excited to celebrate Hispanic Heritage Month through music and reflect on the histories, cultures, and contributions of Americans with ancestry from Spain, Mexico, the Caribbean, and Central and South America. The observation began in 1968 as Hispanic Heritage Week under President Lyndon Johnson and was expanded by President Ronald Reagan in 1988 to span a 30-day period of cultural celebration. And with the growth of Latin music in the United States, there is a lot to be excited about.

Undoubtedly, it's been a Bad Bunny Summer, and the popularity of numerous Latinx artists has skyrocketed in recent years. We began to see the rhythms and spirit of Latin music dominating our carefree summer soundtracks starting in 2019, as more Latinx artists have become household names for non-Spanish speakers. Music that makes you feel good easily transcends national and linguistic boundaries, and the streaming and Billboard charts are proving that week after week.
While the historic influence of artists like Celia Cruz and Juan Gabriel is well-documented, we wanted to take this opportunity during Hispanic Heritage Month to highlight the current generation of Latinx icons pushing musical boundaries.
The Current Generation of Latinx Icons Pushing Musical Boundaries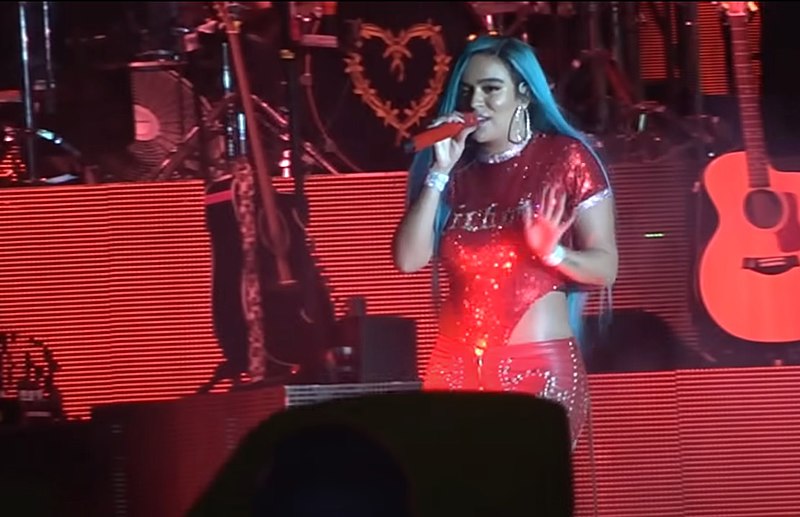 Karol G
While it's impossible to miss her turquoise locks, the Colombian singer-songwriter has an equally impressive vocal range. Her NPR Tiny Desk Concert showcases her bichota energy and captivating trap flow even when stripped down. Karol G's music and dance moves will inspire any workout that you can sing along to when you're not out of breath.
Rauw Alejandro
The Puerto-Rican singer-songwriter draws inspiration from all genres, citing James Brown and Bruno Mars as influences alongside contemporary Latin artists like Rosalía and Luis Miguel. As a genre, reggaeton leans on samples, but Alejandro likes mixing it up with more novel sounds. "I want to be experimental and break barriers to represent Latin people and our music," he says. "Each time I can, I take an artistic swerve. And what comes up puts Latin music at high standards."
Sebastián Yatra
Medellín-born and raised in Miami, Sebastián Yatra has found a sweet spot in Latin pop ballads after being tapped by Lin Manuel Miranda to record "Dos Oruguitas" in Spanish and English for the soundtrack to Disney's smash film Encanto. When asked about his involvement in the film, he said, "it really hits the heart when it's a Disney movie about my country and showing the best of what we have to offer, which is love and family and miracles."
Anitta
One of the biggest stars in Brazil since 2013, Anitta finally garnered major success in the U.S. with her song, "Girl From Rio." Now she's teamed up with Missy Elliot on her new song "Lobby" and received a Guinness World Record for being the first Latin solo artist to reach the Number One spot on Spotify's Global 100.
Bad Bunny
The charts speak for themselves - it was impossible to ignore the Puerto-Rican rapper's 2022 album "Un Verano Sin Ti" as the singles dominated streaming charts this summer. In addition to his addictive reggaeton beats, the reason behind Bad Bunny's success is his authenticity. Bad Bunny is always giving us verses to live by and inspiring us to show up authentically, especially with his fashion sense.
Our Seasonal Rotating Station changes throughout the year. Our curation team is combining their musical knowledge with market research and cultural context to craft monthly mixes that further engage users in their workouts at home and in the world around them.
Are you a current Feed.fm customer? Ask a Customer Success Manager about turning on the Seasonal Rotating Station for your customers today!
Pictured:
Anitta performing at Primavera Pop Festival in Barcelona, Spain. Photo by Christian Bertrand/Shutterstock.com
Karol G. Photo Credit: de El Salvador, CC BY 3.0, via Wikimedia Commons