LGBTQ Pride Feed.fm June Seasonal Music Station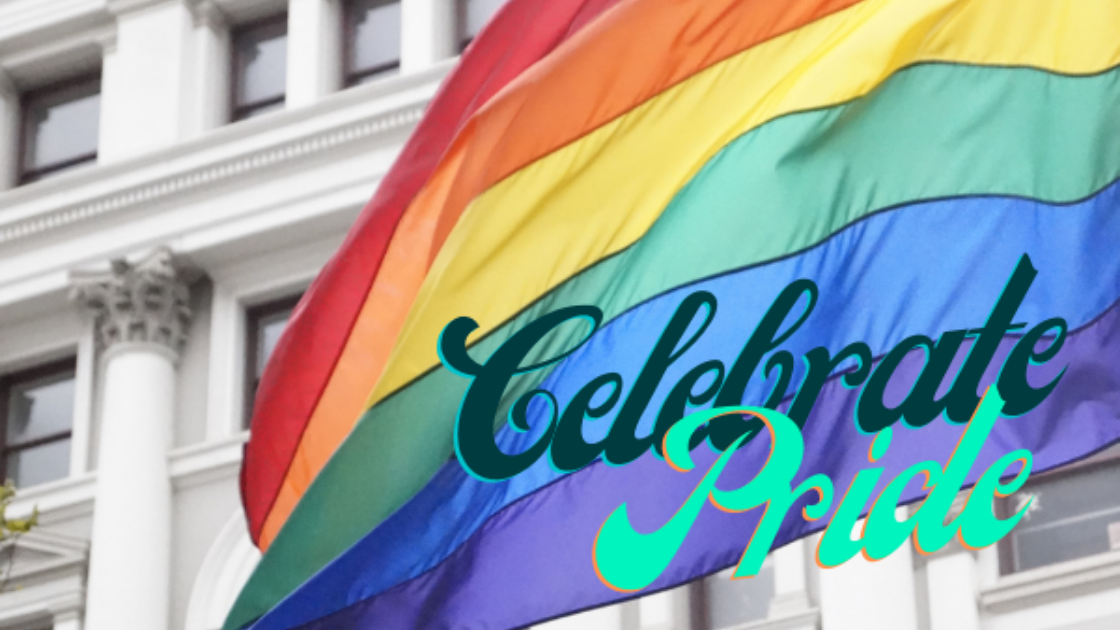 June is Pride Month, and at Feed Media Group we are excited to celebrate and honor the LGBTQ+ community through music! LGBTQ+ artists and allies can be found across all genres of music and visibility has been steadily increasing in today's music industry. Our Pride Month station is full of positive, fun, and meaningful anthems that will have listeners feeling good, both body and soul. In celebration of Pride Month, we're spotlighting three artists who have made waves in the music industry while supporting the LGBTQ+ community.
Lil Nas X
With his 2021 debut album Montero, Lil Nas X proved he was more than a one-hit-wonder cashing in on the hype of "Old Town Road." From his red carpet looks to larger-than-life music videos, Lil Nas X has shown his artistic flair alongside his pride to be a part of the LGBTQ+ community. His vocal support for The Trevor Project, which provides crisis support services for the LGBTQ+ community, has brought extra attention to issues and resources available to the community. He has spoken openly about his experience as a gay man in the spotlight, acknowledging, "Discrimination around sexuality and gender identity is still very real, and our community deserves to feel supported and totally free to be themselves." While "Montero (Call Me By Your Name)" and "Industry Baby" became chart-topping hits with their pop/hip-hop hybrid beats, Lil Nas X showed a more vulnerable side on tracks like "Void" and "Sun Goes Down," providing both solace and hope to LGBTQ+ fans.
| | |
| --- | --- |
| Our curators at FMG share their insight on Lil Nas X, as an influencer, data driven creator, and a versatile asset for music curation. | |
Kim Petras
Kim Petras has been steadily climbing the ladder to pop super-stardom since 2016, first independently under her own label imprint, and now signed to Republic Records for her major label debut this year. She was accustomed to being her own advocate, having lobbied for her gender reassignment surgery in her native Germany at age 16, and then applied her drive to developing her music career in Los Angeles. Petras's fun, and occasionally raunchy, dance-pop has been a hit in front of festival audiences with tracks like "Coconuts" and "Malibu." Now, with a few GLAAD award nominations and making headlines for being the first out trans musician to perform at the MTV Europe Music Awards (and in spite of anti-LGBTQ policies in host country Hungary), she gets to find joy in being a popstar normalizing the trans experience for the masses.
Robyn
Robyn's status as a gay icon and ally spans decades. She has often expressed gratitude to the LGBTQ+ community for embracing her music and identifying with her outsider mentality. In an interview with Frontiers magazine, she said, "I've always felt like an outsider. I think the gay community just gets me, and I'm very lucky to have that audience - it's a very loyal and dedicated audience." She has a special connection with her fans, built from the way she expresses her emotions through music as well as the nature of dance music itself. She recognizes that "a big part of my audience is gay because I make dance music and club music, and that culture came out of gay culture." By honoring and celebrating the individuality and outsider identity of her herself and her fan base, Robyn has earned her status as a queer ally.
| | |
| --- | --- |
| Check out Lil Nas X, Kim Petras, Robyn, and many more artists throughout the month of June on our Seasonal Rotating Station for Feed.fm customers. | |
Our Seasonal Rotating Station changes throughout the year. Whether it's a round-up of exciting new releases or songs to amplify LGBTQ+ voices during Pride Month, our curation team is combining their musical knowledge with market research and cultural context to craft monthly mixes that further engage users in their workouts at home and in the world around them.
Ask a Customer Success Manager about turning on the Seasonal Rotating Station for your customers today!
Feed Media Group is for businesses that need licensed popular music to create the most engaging customer experiences. Unlike navigating complex, time-consuming negotiations with music labels and publishers, Feed Media Group's proprietary streaming platform and SDKs deliver pre-cleared music—compiled by the industry's best curators—complete with user analytics, payments to rightsholders, and legal indemnification for our customers.
Feed.fm powers music for the world's leading brands including American Eagle Outfitters, Mayo Clinic, Mirror, Nautilus, and Tonal; and up-and-coming startups use Adaptr to create unique music-based experiences. Our music partners include Warner, BMG, and Merlin.