Fitness Will Never be the Same - Time to Focus on Your App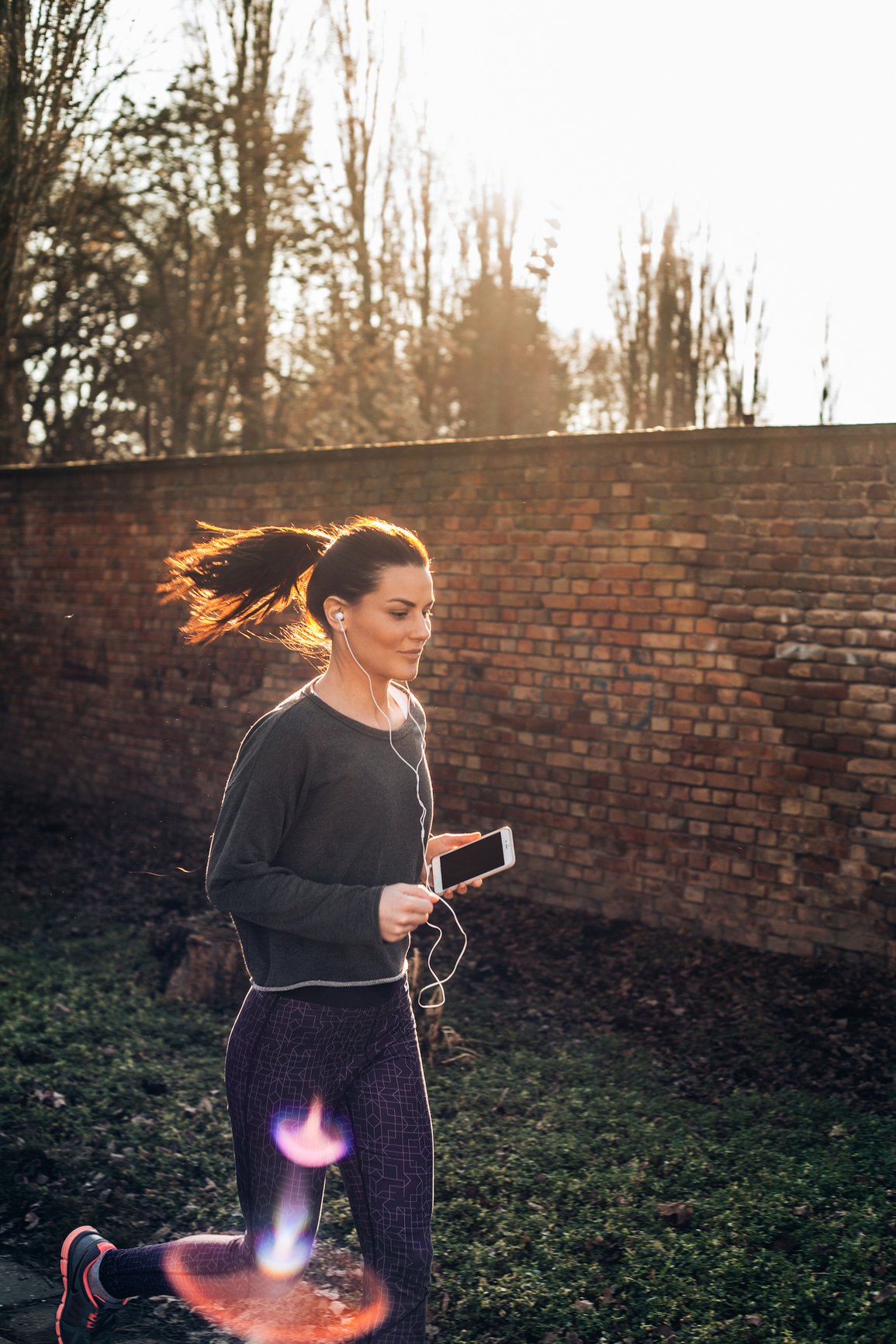 The last decade saw major transformations to the fitness industry, with an explosion of new digital fitness companies spurring the old guard to adopt digital engagement strategies. Yet even the most farsighted would likely concede that the future has arrived much quicker than expected. COVID-19 is already seen as a tipping point in the merging of fitness and digital. As discussed in our recent whitepaper, Content, Community and Technology: Digital ecosystems for fitness brands, fitness customers increasingly expect that all brands provide convenient, high-tech options for exercising remotely.
There has never been a more pressing need to get your content online. Our recommendations seek to balance this expediency against the considerations that can deliver long-term ROI to your business. At Feed.fm, we've found that there are five essential pillars of a unified digital fitness experience.
Custom-built mobile apps
Integration with wearable health-tracking devices
Professional-quality video content and hosting
Training content
Music integration
This article focuses on the first pillar of digital fitness: Your mobile app.
Why mobile apps?

Because smartphones. Lest anyone overlook the importance of these devices, consider the role they have played--and continue to play--in today's climate of social distancing and shelter in place. Apps remain the optimal way for many digital fitness brands to connect with their members. Since COVID-19 broke stateside, app downloads began to slow but Health & Fitness was an outlier in its continued growth, as the following appfigures chart illustrates.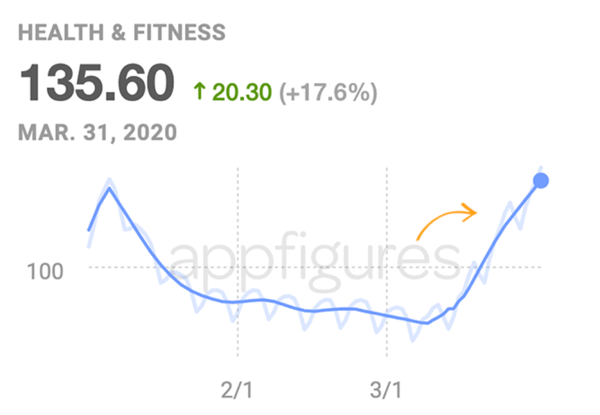 Consider also: millennials are 6x more likely to subscribe to digital fitness content than baby boomers, and spend 150% more per month on health and nutrition overall. As millennials continue to increase their spending power and wield influence over the success of mainstream offerings in the fitness world, there will be a dividing line created between the fitness brands that "get it" and those that remain in the pre-smartphone era by choosing to not offer an integrated digital footprint as part of their overall customer experience.
Pillar #1: Mobile App

From 2016 to 2018, U.S. spending on fitness and health apps increased almost 300%. The bad news is that this is close to a winner-take-all market: 96% of fitness app users stick to just ONE fitness app. Furthermore, we know from internal industry metrics that only 30-40% of paid subscribers will stick to a fitness app for more than three months. So while the fitness market is substantial, it's also fiercely competitive. For these reasons, it's paramount that your app nails the stickiness and user experience early. It can be hard to know exactly what to include in your app and the complexity of the development process can be time consuming.

Luckily, we have Mohammed Iqbal (CEO of Washington, DC-based Sweatworks) to point us in the right direction. As the leading digital agency for the fitness industry, Sweatworks has built apps, booking systems and even hardware solutions for Strava, Spartan Race, CITYROW, Myx Fitness, SoulCycle and others.

According to Iqbal "you don't want to force competition. While a subset of the most driven gym-goers want to compete with each other daily, most people join the gym in a quest for self-improvement." Imagine a hesitant new gym member downloading the app for their first workout, and finding that there are 900 other members ahead of them on the leaderboard - not exactly a recipe for encouragement.

He continues: "At the same time, you can't just leave people to their own devices - the app needs to provide some sort of tangible motivation, otherwise it isn't really adding value for the consumer. At Sweatworks, we look for creative ways of implementing motivation, such as heart-rate monitoring or product personalization like tracking personal bests in the one-mile run."

A focus on personal betterment with the option of member-ranking leaderboards available creates an ecosystem of motivation coupled with community. Here are some other important considerations for mobile app development:

Social Integration - To enable posting of results and personal bests, as well as finding friends already on the app.

Device Connectivity - The emphasis on wearables is meaningful here. The wider the range of wearable fitness trackers that are compatible with your app, the more potential customers will have an "a-ha" moment after installing. Device connectivity reduces friction and increases transparency into customer health outcomes.

Geolocation - For runners and walkers to track, save and post their favorite routes. Much of the early success of Strava was achieved through their saved route features.

Notifications - When not too frequent or obtrusive, notifications can help motivate exercise and tracking.

Target Setting - Having an ever-present goal in the app keeps customers focused on accomplishing the thing that got them to install it in the first place.

Workouts - The actual written, audio or video content that guides the customer through their exercise routine. This will vary widely depending on the program, intensity, and delivery medium.

Settings - Configuration options, e.g., unit used for weight, customer basics such as height, etc.

Important: An app that is properly branded and integrates all the core features above will easily cost $100,000 or more for the engineering and UX required to make it cohesive. We've even heard of apps extending into the seven figure range when the technical side of development is highly complex or customized. This doesn't come cheap, but the potential lift in terms of customer retention and revenue in the long term will almost always outweigh the initial development cost if the app is high quality.

Our next blog article will focus on the second pillar of digital fitness: Wearables.

To Be Continued…

We hope this was a helpful primer on Mobile Apps for digital fitness. For additional details, you can also download our complete whitepaper at Content, Community and Technology: Digital ecosystems for fitness brands.