Top 10 Beyoncé Workout Songs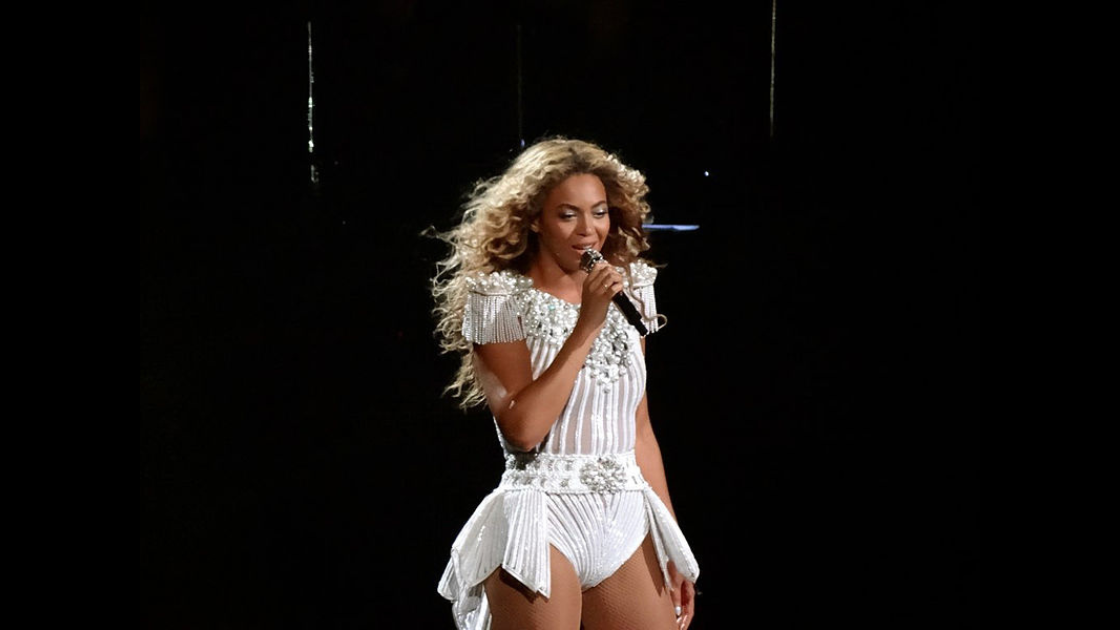 Beyoncé, Sasha Fierce, Yoncé, Ms. Carter, Queen B - there are many names and identities by which we've come to know one of the most prolific artists of the last few decades. She changed the game with the digital drop, made an arthouse film around her 2016 genre-defying album Lemonade, and while she's been involved in collaborations like her project The Carters with husband Jay-Z, chart-topping remixes with Ed Sheeran and Megan Thee Stallion, and movie soundtracks, the Queen herself has not released a solo project in six years.


Much to the delight of the Beyhive, in her interview with Harper's Bazaar last year Beyoncé hinted at the direction of this album, stating, "With all the isolation and injustice over the past year, I think we are all ready to escape, travel, love, and laugh again. I feel a renaissance emerging, and I want to be part of nurturing that escape in any way possible." The pandemic also gave her extra time to obsess over this next project. When the new single "Break My Soul" dropped last month, we got a taste of what's to come - a slight pivot from her home base in eclectic R&B to '80s and '90s dancefloor beats.

Intention is always at the forefront for Mrs. Knowles-Carter as an artist, and in her Instagram announcement for the new album, she summarizes, "It was a beautiful journey of exploration. I hope you find joy in this music. I hope it inspires you to release the wiggle. Ha!"

While we make room for new, workout-ready music from Beyoncé, here are the top 10 most played tracks from the icon/legend/star across our Feed.FM fitness partners:

Listen to the full YouTube Playlist here:

#1 - Crazy In Love (feat. Jay-Z)


Best for: HIIT

The power couple's most iconic collab, "Crazy In Love" won a Grammy and has become a timeless classic that fits in seamlessly on virtually every playlist. The way the beat picks up over the chorus provides regular intervals to push yourself and the "uh-ohs" make for the perfect recovery period.

#2 -

Run the World (Girls)




Best for: Running

If empowering, modern feminist anthems with crazy synths help you pound the pavement, this track is an instant mood booster to get you across the finish line.

#3 -

Mi Gente - with J. Balvin & Willy William




Best for: Warm Up

Bey crosses over into the world of reggaeton with this feature on a J. Balvin and Willy William track. The steady beat is great for mobility work like lunges, inchworms, and arm circles. Plus, your feet won't be able to resist throwing a salsa step or two in there with the Latin flavor.

#4 -

Say My Name - Destiny's Child




Best for: Weightlifting

Feel free to sing along with the chorus during the recovery portion of your weight training. The mid-tempo pacing will motivate you without pushing to the point of injury, or, if you need to get the attention of your spotter, it's a good reminder to say their name.

#5 -

Single Ladies (Put a Ring on It)




Best for: Dance Cardio

You already know the choreo. Imagine yourself in a black leotard and stilettos, throw your left hand up and get ready to march and hair-flip it out.

#6 -

Bootylicious - Destiny's Child




Best for: Leg Day

When you need extra motivation to do those 5 extra squats, Destiny's Child is here to remind you never to neglect your glutes. I think you are ready for this jelly… feeling in your quads tomorrow.

#7 -

Baby Boy (feat. Sean Paul)




Best for: Cooldown

The island rhythms and percussion on this hit from her solo debut album are slightly slower compared to other songs on this list, but definitely not lacking energy. It's a great song to let your heart rate come down after crushing your workout.

#8 -

Jumpin' Jumpin' - Destiny's Child




Best for: Bodyweight

Jump squats, star jumps, tuck jumps, jump lunges, and the notorious burpee… plyometric moves involving jumping have been proven to be a great workout because they efficiently work your upper and lower body while increasing bone density.

#9 -

7/11




Best for: Cycling

You can hear your favorite spin instructor shouting "one-two-one-two" as you stomp on the pedals to this track. Yoncé even gets a little angry in her vocals on this track and will push you through the toughest climb.

#10 -

Ring the Alarm




Best for: Boxing

The clap beats are perfect for a jab-jab-cross combination on the bag, but even if you're shadow-boxing Bey's feisty energy is there to help you let off some steam.

While we're not-so-patiently waiting to hear what Beyoncé's Renaissance has in store for us, with the dance-heavy sound of "Break My Soul," there are sure to be a few tracks ready for the top of our workout stations.
| | |
| --- | --- |
| Join us for a talk with our team of music curators as we anticipate the release of Beyonce's 7th album, "Renaissance." | |
*How this list was created
Feed.fm serves 550 million songs to 6 million unique users annually. Our Curation Team uses playback functionality, including skips, likes, and dislikes, to select the right song at the right time. For the fitness industry, we're able to aggregate data to glean valuable across-the-board insights and spot emerging trends.
Learn more about our curation team.
Feed Media Group is for businesses that need licensed popular music to create the most engaging customer experiences. Unlike navigating complex, time-consuming negotiations with music labels and publishers, Feed Media Group's proprietary streaming platform and SDKs deliver pre-cleared music—compiled by the industry's best curators—complete with user analytics, payments to rightsholders, and legal indemnification for our customers.
Feed.fm powers music for the world's leading brands, including American Eagle Outfitters, Mayo Clinic, Mirror, Nautilus, and Tonal; and up-and-coming startups use Adaptr to create unique music-based experiences. Our music partners include Warner, BMG, and Merlin. Click here to learn more.
Beyonce performing in Montreal in 2013 during The Mrs. Carter Show World Tour.
Source: Flickr | Author: Nat Ch Villa | Creative Commons Attribution 2.0 Generic