Women in Music: Trailblazers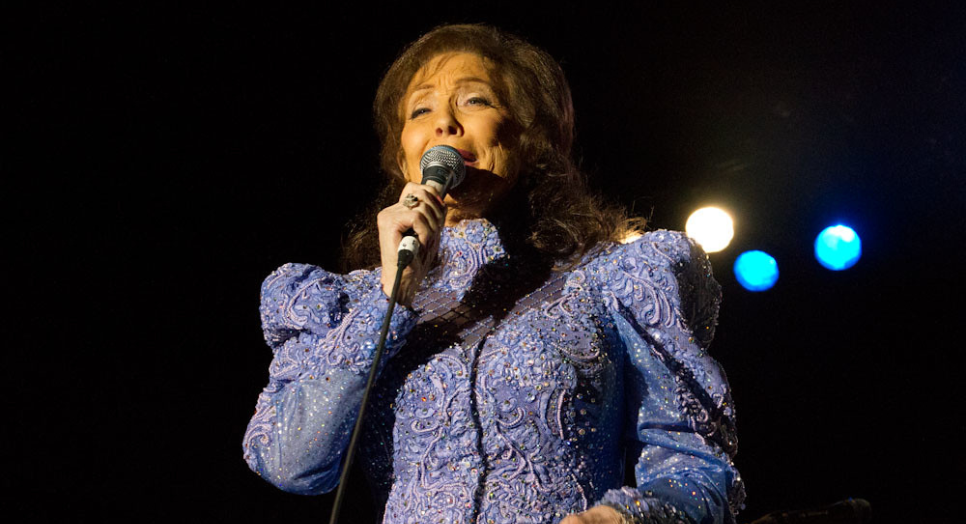 Women's History Month, International Women's Day, Beyoncé becoming the most-awarded artist ever at the Grammys - there are many reasons to celebrate the accomplishments of women in music in 2023. At Feed Media Group, we're excited to launch a new content series highlighting female artists who have paved the way and continue to be a catalyst for change through their music. From playing important roles in front of the mic or behind the scenes as background singers, studio musicians, and recording engineers, women have shaped the course of music history with their contributions and achievements.


Diversity is a vital component of representation and creativity in the music industry. Based on research from USC's Annenberg Inclusion Initiative examining gender and racial representation in the field of entertainment, we now have important data to track changes in these statistics over time. In 2022, women made up 30% of the 160 artists on the Billboard Hot 100 year-end chart. Women only accounted for 14% of songwriters and 3.4% of producers of the songs on the year-end chart. These numbers show a lot of room for improvement in the representation of women across various roles in the music industry.

Women in music may not dominate the charts for various reasons, but historically, the importance of their stories, songs, and contributions to music cannot be understated. We'd like to recognize a few trailblazing women in music for paving the way for more inclusion in the music industry.
Sister Rosetta Tharpe
Known as the "godmother of rock n' roll," Sister Rosetta Tharpe brought ground-breaking energy to her style of guitar playing that influenced a generation of rock n' roll acts from Elvis Presley to Chuck Berry. She was one of the first guitarists to use distortion on the electric guitar in the 1940s and dominated the R&B charts at the time.

Sister Rosetta Tharpe- "Didn't It Rain?" Live 1964 (Reelin' In The Years Archive)
Loretta Lynn
The legendary "Coal Miner's Daughter," Lynn broke countless boundaries for women in music by providing apt insight into rural American life and tackling complex gender issues in her songs. In 1972, she became the first female performer named Entertainer of the Year at the Country Music Association Awards.

"Coal Miner's Daughter" - Loretta Lynn
Ella Fitzgerald
Winning two Grammy Awards (best vocal performance, female and best jazz performance, individual) at the inaugural ceremony in 1959, Ella Fitzgerald became the first Black woman to win a Grammy award and earned her title as the "Queen of Jazz." In addition to her musical accomplishments, Fitzgerald was a staunch civil rights activist and was awarded an NAACP award and the Presidential Medal of Freedom.

Ella Fitzgerald and Duke Ellington "It Don't Mean A Thing (If It Ain't Got That Swing)"
Dolly Parton
Universally beloved for her music as well as her genuine and heartfelt persona, Dolly Parton is more than just country music royalty. With a record-breaking 44 career top 10 country albums and 110 charted singles over the past 40 years, she has more than solidified her place in music history, but she has also become known as an enterprising businesswoman and dedicated philanthropist. Her literacy program, Dolly Parton's Imagination Library, mails one monthly book to over 850,000 children.

"9 to 5" - Dolly Parton
Aretha Franklin
The undisputed "Queen of Soul," Aretha Franklin, sang at historical events, including the memorial for Martin Luther King Jr. and the 2009 inauguration of President Barack Obama. She became the first woman inducted into the Rock and Roll Hall of Fame in 1987 in celebration of her transformative influence on American music.

"Respect" - Aretha Franklin
Carole King
In the 1960s, Carole King wrote many hits for some of music's top acts, setting a precedent for female songwriters. In 2013, she won the Gershwin Prize for Popular Song—the first woman to win the award. King's standout career was later chronicled in the sensational Broadway musical, "Beautiful."

It's Too Late - Carole King
There are many women who have shaped the course of music history and continue to inspire future generations of artists. The impact women in music have had on how we make, perform, and listen to music will be an enduring part of their legacy, alongside their strides in promoting greater representation for women in the music industry.
Loretta Lynn | Attribution (CC BY 2.0)