15 Classic Sports Songs, and Some New School Anthems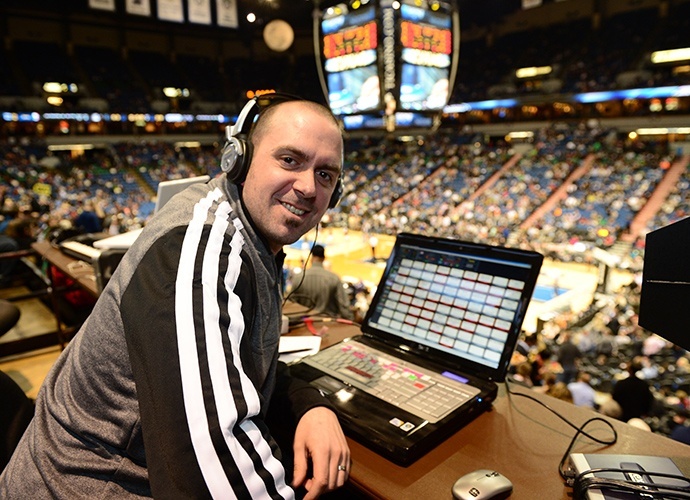 ---
The summer party's over and most of us have resumed the responsibilities of fall. For sports lovers at least, there's a juicy consolation prize: baseball moves into post-season, football season has kicked off, and basketball tip-off is just around the corner. With so many great games, who has time to feel gloomy?
In honor of America's awe-inspiring teams and athletes, we challenged ourselves to identify 15 CLASSIC sports songs…From older anthems to relative newcomers, all of these are battle-tested and proven to get the crowd amped.
Whether you're a San Francisco Giants fan, you proudly identify as a Cheesehead, or you never miss the San Antonio Spurs at home, these 15 classic sports songs will set the right mood for game time. Enjoy!
Featuring House of Pain, Guns 'N Roses, C+C Music Factory, and more

While all these songs capture something universal that sports rivals can appreciate, there's also a longstanding tradition of songs being adopted by specific teams. And, increasingly, artists are creating custom tracks just for their teams. Here are a few of the highest profile examples, for you to listen and judge for yourself.
Shots (Miami Heat Version) by LMFAO featuring Lil Jon
https://www.youtube.com/watch?v=exlgOPeJY84
Black and Yellow by Wiz Khalifa [for Pittsburgh Steelers]
https://www.youtube.com/watch?v=xR6lFaPTxh0
Choices (Yup) (Warriors Version) by E-40
https://www.youtube.com/watch?v=bfYvtz3NbKE
Sports teams alternate winning streaks and rebuilding years, and musical tastes change. That said, music will always be a big part of live games, and nothing is better than music for uniting fans and their heroes on their field.
Image Credits: NBA and San Francisco Chronicle
---
---
---