The 2 Yoga Music Mixes You Should Know About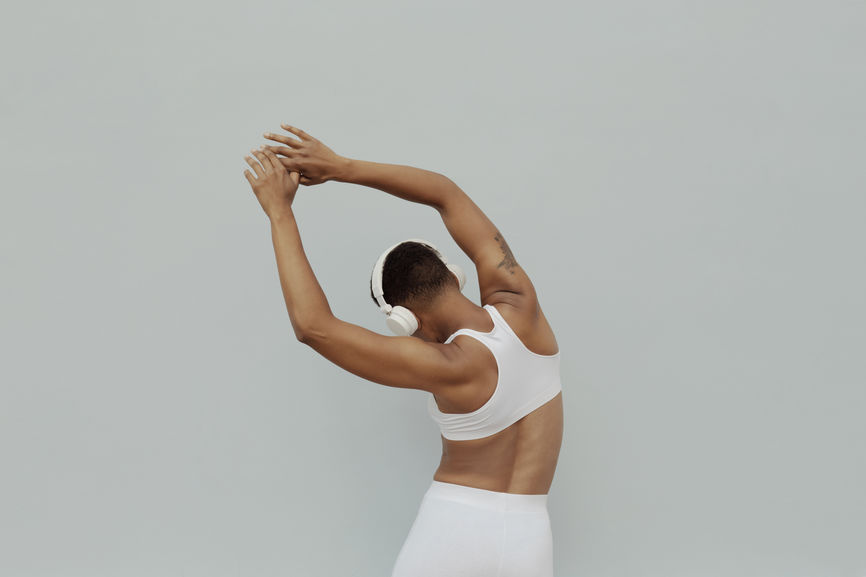 According to
the National Institutes of Health's 2017 NHIS
,
the popularity of yoga is growing dramatically
, with 14.3 percent of U.S. adults practicing yoga in 2017 compared to 9.5 percent in 2012. Some of this growth can surely be attributed to the stressful political climate. Another contributing factor is the increased accessibility of yoga: practitioners can choose from a great variety of online/in-app classes in addition to those offered at yoga and fitness studios.
With more people making yoga part of their daily lives, it's no longer a given that classes will be practiced in silence.
There are plenty of silent yoga options for those who would choose only
John Cage's "4'33"
for their mix, but many students find that
music enhances their practice
. A Google search for "yoga music" yields countless results, and tons of recommendations are also available on Spotify or your streaming service of choice.
As a company that powers in-app music for
many leading fitness brands
,
Feed.fm is in the unique position of creating yoga soundtracks for a broad array of instructors and users
. Incorporating the right sound for these digital yoga programs leads to
strong user retention
for the companies we serve.
While there are upwards of a dozen styles of yoga being practiced today—
The Washington Post recently grouped these into 10 categories
—we've found that
most

yoga music fits into just two types of mixes
. These are described below, along with some of the most popular artists Feed.fm's curation team uses when creating yoga soundtracks.
1. Ambient & Acoustic Yoga Mixes
This is perhaps the more intuitive musical accompaniment, particularly for lifelong yogis. Ambient & Acoustic Yoga Mixes pair well with hatha and other yoga styles where poses are held for several breaths. It's also closest in spirit to traditional silent practice, blending:
mellow, acoustic Eastern influences (like gongs and chanting),
modern ambient soundscapes (synthesizer-generated, non-rhythmic instrumentals),
acoustic piano instrumentals with a gentle rhythmic pulse, and
some nature sounds (waves gently breaking on shore, rainfall, etc.).
Fun fact: one hundred years ago, the visionary French composer
Erik Satie invented ambient music
and coined the term "furniture music" to describe this type of auditory backdrop.
2. Cool, Downtempo Yoga Mixes
There's nothing here that's going to harsh your mellow, but this musical accompaniment includes beats and some vocals for a more energizing, poppier yoga accompaniment. Cool, Downtempo Yoga Mixes go well with vinyasa and related styles where poses flow from one to the next. A few mainstream, downtempo electronica artists (Thievery Corporation, Air, Moby) blend well with lesser-known masters of chill.
Consider this
a starter-kit for how music might enhance your own yoga practice
. And for any yoga professionals: you'll also need the
right

licensing

to play music for your classes
. Please click the button below to connect with us or if you have any questions about yoga music.