Celebrating Coachella at 18 Years: Ultimate Headliners Mixtape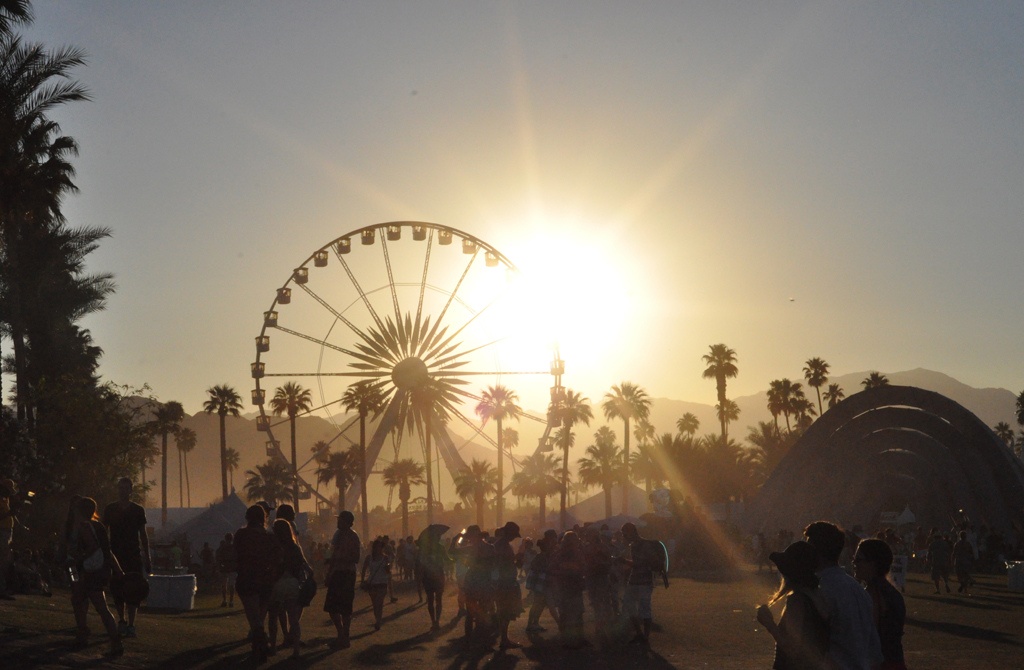 I remember first learning about the Coachella Music Festival in the early-2000s, probably through a full-page ad in my coveted Spin magazine. Then there was the self-titled documentary film, which brought viewers impossibly close to Bjork, Radiohead, the Flaming Lips, and other music heroes performing in a gorgeous setting. When I decided to relocate to San Francisco, Coachella was definitely part of the draw and my first festival delivered on all expectations.
From the start 18 years ago, Coachella succeeded by taking the best elements of other music festivals—principally Lollapalooza and the U.K.'s Glastonbury Festival—and delivering a consistently awesome experience. The isolated desert location was selected so that people would surrender fully versus going back and forth from their homes.
Venue accomplished, Coachella's organizers focused on the music: artists at their absolute peak, breaking artists, and hugely influential legacy acts. The iconic festival posters are typically jaw dropping in both the quality and range of musicians featured. For Generation X-Z music lovers, a retrospective of Coachella posters reads like an ongoing desert island lineup.
Perhaps unsurprisingly, Coachella has its share of detractors. After a seemingly unstoppable run of successes and acclaim, the festival has come under recent scrutiny for its politically conservative ownership. Others also criticize Coachella for growing too large (198,000 attendees over two weekends), too expensive ($399 for general admission), and too pop-oriented (with headliners including Calvin Harris and this year's Lady Gaga). In some respects, Coachella is the victim of its own success given the many similar festivals that have launched in its wake and now compete for both headliners and attendees.
I'm not prepared to say whether Coachella has jumped the shark or not. If you chose to read this article, I'm sure you have your own opinion. However, let's not forget that the past two decades in music has been a massively fast changing, turbulent time. Maybe it's enough to celebrate that Coachella has managed to stay atop its water skis for this long, with us safely in the motorboat along for the ride.
In honor of Coachella at 18 years, I've created an Ultimate Headliners Mixtape. For those who have headlined multiple times, there are multiple songs. In most cases, the songs correspond to the album each artist was touring at the time, though for some of the reunited and older artists I've selected classic songs. Whether you've attended Coachella or not, throw this mixtape on while you enjoy a beverage in the sun and think about the warm days to come!
Featuring Muse, Jane's Addiction, Prince, and more
Listen below or here
Image Credits: Wikipedia, Orange County Gentlemen's Guide