Exercising During a Pandemic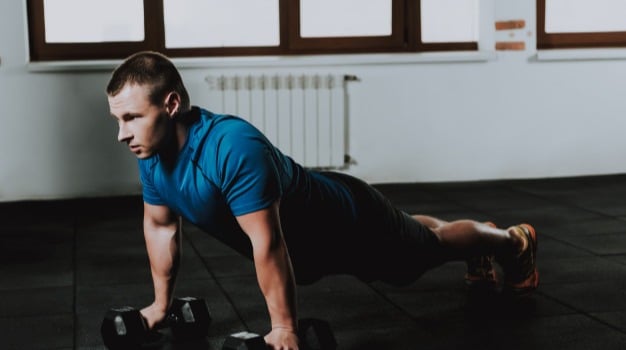 As curator and writer for a Music as a Service company specializing in the fitness technology sector, I spend most of my working hours soundtracking a variety of exercise programs. Thanks to innovations in fit tech, people have more workout options than ever before, both in terms of exercise modalities and settings (encompassing gyms, home workout and outdoor activities).
In the days since President Trump's Oval Office coronavirus speech, we've seen just how timely these transformations are for the fitness landscape. Even as people comply with new social distancing, lockdown, and/or "shelter in place" mandates, overall usage for our 50+ fitness brand partners has increased by more than 30%, both domestically and--to an even greater extent--internationally. This inspiring statistic shows that at least some of us, at least some of the time, are managing our stress more constructively than just binge watching or succumbing to the Quarantine 15.
Feed.fm is headquartered in San Francisco, one of the cities that's issued a "shelter in place" order. Both professionally and personally--as the parent of an out-of-school, rambunctious 6-year old, and an avid outdoor cyclist--I was relieved that the Shelter in Place exemptions permit residents to leave their places of residence "to engage in outdoor activity, provided the individuals comply with the Social Distancing Requirements as defined in this section, such as, by way of example and without limitation, walking, hiking, and running."
Fortunately my left-leaning hometown respects this fundamental need to move, while surely weighing the pros of a total lockdown against the cons of people going stir crazy and neglecting their health. Whether you currently reside in a "shelter in place" zone or anticipate that your city may adopt this policy, it's good to know that leaving the house for outdoor activity is allowed for you and your kids.
If you're not interested in leaving the house right now--and who can blame you?--maybe try one of these at-home exercise apps:
Not a big one for exercise? We probably wouldn't choose an international pandemic as the time to change that habit either. It may be a terrific time to try meditation, however, or to build the practice back into your schedule if you've meditated in the past. There are tons of studies demonstrating that the simple act of taking a few deep breaths regulates the body, mitigates stress, and makes space to think more clearly. Beginning and experienced meditators alike will find many great online options: some of our favorites are Calm, Tara Brach Guided Meditations, and Jack Kornfield Meditations.
It's a scary time. My colleagues and I know that maintaining community, healthy habits, and basic sanity while juggling jobs (and kids!) is a tall order. Besides sharing a love of music and belief that it can transform peoples' lives for the better, we all share a commitment to helping our fitness partners deliver highly motivational, outstanding exercise programs. So whether you're an outdoor enthusiast like me or prefer to get it done at home--blissfully free of those 6 foot buffers--here's hoping you'll make at least some time to exercise, meditate, and flush out those stress toxins in the challenging months ahead.
Photo Credits: Freepik Company S.L.., Runtastic