What Happens When You "Graduate" from Fast Fashion?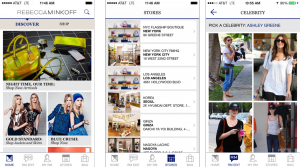 So you wake up one day and you're in the 3rd decade of your life. You no longer feel quite "at home" in your college duds. Your closet is chock full of stuff from all the fast fashion stores that you count on to identify the trends and deliver them to the shelves days later — Zara, H&M and all the other fast fashion spots you only recently outgrew.
What now?
Lucky you. There is a whole host of fashion and retail apps catering to your needs and the needs of countless other ex-fast fashionistas with newfound budget and a desire to replace their entire trendy wardrobe with timeless basics. And the best thing about them? You no longer have to leave home to try them! Here's our list of the apps worth trying, if you're looking to outsource your closet makeover to a fashion delivery retailer in 2015.
For Celebrity Style — Rebecca Minkoff (iOS)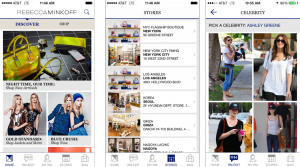 America's style sensation from the early 00's debuted on The Tonight Show, and she's been dressing celebs ever since. She's one of the top designers fast fashion retailers watch the most! Check out the feature in the app that lets you see stylish looks, sorted by celebrity!
For Unique Pieces — Farfetch (iOS)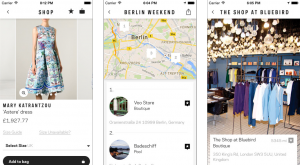 This international site aggregates products from 300 independent boutiques around the world. The app also has a cool function that allows you to search near you, so you can find the boutiques that do the best job of sourcing the most stylish looks from around the globe.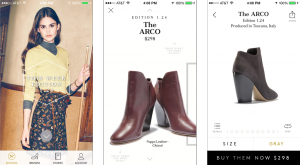 Billed as an "Italian Luxury Brand," this startup is really all-American. It's founded by the same guy who did Lids and Rue La La, so you know it's good. Check it out. We promise you'll love it.