This week marked the launch of Warriors Sound, an innovative new media experience powered by Feed.fm. We're proud to be part of the suite of solutions leveraged by the team to keep fans engaged.

In a recent article on CNBC, Feed.fm is featured as one of the innovation partners for the Bay Area team. "Even with fans plenty engaged, the Warriors aren't sitting still. This week, the company rolled out a partnership with a San Francisco-based start-up called Feed.fm to provide additional interviews, analysis and even music from the players' playlists."

Check out the full article from CNBC!

Listen to the Warriors Sound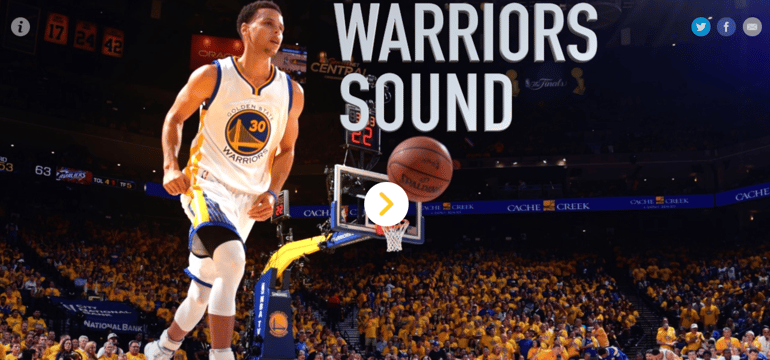 Call out the most important elements of the visual. Include "Tweet this!" links that mention key points and vital takeaways from your visual.


---