Should I build an app?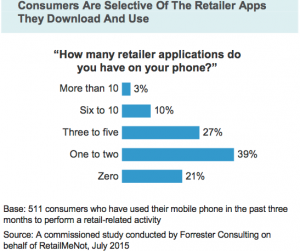 Resources are scarce. Time is tight. Should I carve out months of mind space to build an app that may never get downloads? Successful businesses in all verticals continue to ask themselves this question. We have a bias here at Feed.fm since we work with brands to optimize their app experiences through music. So, of course we think apps are the way to go! That said, it is situational and there a lot of factors that go into the decision.
Top 3 Reasons Not to Build an App
- Your boss wants to see your brand in the app store. Send the iTunes link to all your friends! Look like a rock star! Nah. Building an app just because it seems like the thing to do is guaranteed to lead to disappointing metrics and hard-to-justify ROI.
- You don't feel like your data house is in order yet. Information is the core of any app and if your information management isn't clean, the experience will be a mess.
- Consumers are VERY selective about the retailer apps they download and then actually use. You have to be better than average and truly invest in the experience to break through.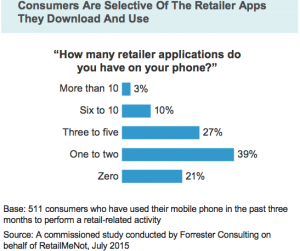 Despite (and because of) all of the above, we think it's important to prioritize an app experience for your customers. Here's why:
- Competitive differentiation: It's a jungle out there and having a transactional mobile app can keep you one step ahead of your competition.
- Increased conversion - According to an ABI Research survey 40% of US respondents who had downloaded a retailer app said they bought more of that brand's products. 46% also said the app caused them to visit the store more often
- Apps can leverage features that mobile web can't like camera, location-based features, and streaming music (of course).
- Loyalty programs are perfect for app experiences. If you have a loyalty scheme you are looking to promote to your best customers, leverage an app the way Starbucks has. Starbucks's loyalty program has a membership over 10 million and has been integrated into the app seamlessly with the mobile payment platform.
Per the chart below, consumers prefer apps based on convenience, rewards and personalization. So… if any of those core tenets are part of your growth strategy, maybe it's time to build that app.