Waves in Electronic Music – Trends in 2019 & Beyond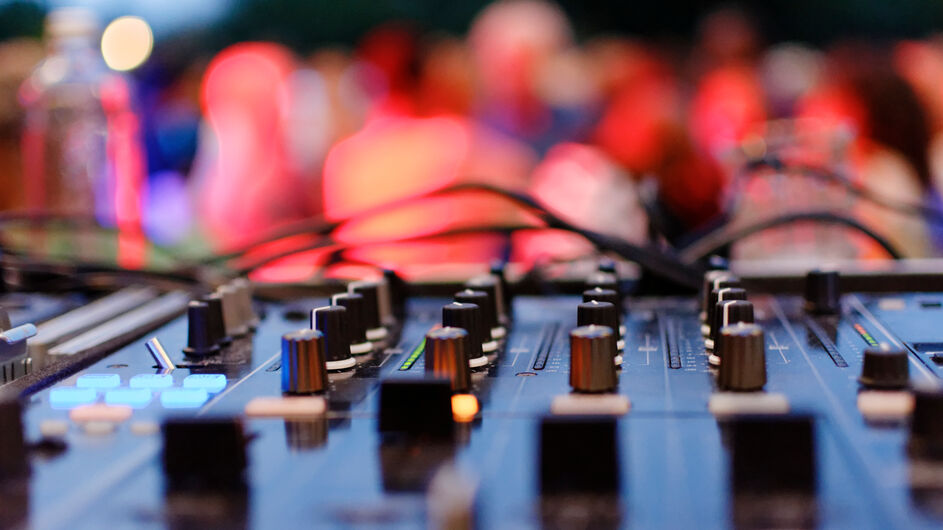 One of the distinguishing features of electronic music is how rapidly it changes, both in absolute terms, and relative to other genres. Modern electronic music traces back to the 80s with new wave and synth pop bringing electronic to the mainstream. The 90s saw an explosion in distinct sub genres and underground techno and the sudden access to production tools like Fruity Loops that opened up production and composition to something anyone could do.
The turn of the century ushered in the Electronic Dance Music (EDM) era and electronic is no longer just a genre, but an influential component of all mainstream music. "Electronic" is an alarmingly broad term that encompasses both the mainstream pop tracks so prevalent today, as well as a thriving underground ranging from house to dubstep to minimal techno.
Illustrating the breadth, the top commerce site for DJs, beatport.com, sees over 10,000 new tracks uploaded each day. Despite the massive scope of the category, it is possible to pull out discernible trends we've seen over the past year. We're keeping our eye on a few key progressions as we continue to search for the best new music for our customers: genre crossovers, the interplay of underground and mainstream, and the focus on live performances and touring as musicians move away from pre-programmed DJ sets.
Genre Crossovers
Let's start at an unlikely union: country music and EDM. While this specific genre blend was introduced to the public consciousness originally by the late Avicii, it didn't catch a serious wave until this year, when Lil Nas X's phenom Old Town Road ruled the Billboard charts for almost 5 months. The story of how the track came together has been shared too many times, but the fact that it was built on an electronic Nine Inch Nails sample paired with hip-hop drums was the quintessential 2019 music story. The song took off and the trend was cemented. Megastar Diplo performed at Stagecoach Festival and more than 1 billion Old Town Road streams later, country-EDM has officially become a thing. From December 2018 (when Old Town Road was released) to July (when its impressive reign on the Billboard Hot 100 reached a fever pitch), Google searches for "country dance music" more than tripled.
The marriage of country and dance - once seen as polar opposites - is only one feature of the grander trend in dance music over the last 10 years: genre blending not only between dance music sub styles, but across broader swaths of the music landscape entirely. The term 'Post-EDM' has also entered the lexicon of the dance industry populace, and younger acts that borrow from dance music history without really being steeped in it are reaching greater and greater heights in popularity and commercial exposure.
The loosely-electronic-but-more-songwriter acts that first broke to mainstream popularity in the 2012-2014 era (Disclosure, AlunaGeorge) were pioneers who paved the way for the quasi-electronic festival performers of today: distinct-sounding acts like Kaytranada and Mura Masa have all performed at flagship electronic festivals around the world, with blockbuster stage slots. They're not 'dance music' in a textbook sense - their tunes are "electronic" only compositionally, while sonically, their sound borrows more from hip hop or R&B than DJ culture. The melding of genres in electronic music is an idea that's been rinsed to death, but the lines between genres continue to get blurrier year over year.
We see the genre bending playing out as we curate soundtracks for Feed.fm customers. Workout-friendly remixes of all genres of music are increasingly requested by instructors and exercisers. While genre is still a convenient way to organize music, we often find that a given track can easily fit into multiple different categories.
Underground Vs. Mainstream
On the non-commercial festival circuit, the 'underground' isn't really invisible anymore. Secret Project, a festival operated by EDM promoter-behemoth Insomniac, recently drew almost 15,000 attendees to downtown LA by featuring distinctly less mainstream acts like Modeselektor, Helena Hauff and DJ Tennis. These artists play festivals across the globe - but they're all European, and are more at home in shadowy Berlin clubs. Seeing them play a daytime street festival in sunny LA is a different flavor, and in the words of Billboard, "might be proof that the underground is no longer so "underground" after all."
In a sign that things might be returning to their roots, the aforementioned Diplo - who seems to have his hand in everything related to popular music these days - even started a new label called Higher Ground, focused on classic house and techno sounds reminiscent of 80's and 90's Chicago/Detroit soundscapes. While his own collaborations typically feature Billboard-friendly artists like Dua Lipa, Ellie Goulding or the Jonas Brothers, the first release on the new Higher Ground imprint was by the underground-favorite house duo Walker and Royce.
That's a lot of good news, but it isn't all confetti and neon lights. One thing that has artists, festival goers and casual fans all concerned is 'commercial saturation' in dance music.
Consider maybe the worst thing that has ever happened in dance music: in March, the fast food chain KFC paid for a Colonel Sanders lookalike to play a brief main stage DJ set at Ultra Music Festival. (Read that sentence again if you need to, we'll wait.)
Of course, it was universally panned by DJs and fans around the world - but outside of just being plain weird, it was legitimately troubling at a deeper level. Why was a multibillion dollar corporation allowed to pay for a prime stage appearance at a globally influential festival that used to draw praise for booking foundational, forward-thinking electronic acts like Faithless Sound System, Groove Armada and Josh Wink? Brands and ads have been leveraging electronic music for decades now, but this wasn't the kind of thing anyone expected or wanted to see.
A fast food mascot paying to play a set at a festival main stage is, in the opinions of many people in dance music, a problem. Given the facepalming responses worldwide to the "KFC incident", it remains to be seen whether a stunt like that will be pulled again. (Our guess is the commercial partnerships will shift to more subtle and authentic integrations.)
Overall - as we approach the end of 2019, dance music seems to be in a good place because it's spreading in both directions: the underground is bubbling up and the mainstay acts are stretching into pop territory... but the fast food marketers won't find themselves embraced with open arms.
Live Performances and Touring
While most traditional genres of music naturally lend themselves to live performance, the heavy reliance on technology in electronic music has not always translated to a thrilling stage act. Creating electronic compositions typically involves countless hours in the studio and endless sonic tweaking that hasn't always been replicable, so electronic artists have relied on DJing as their mode of conveying their music to an audience. We see that changing, however, as a number of artists have embraced the live aspect of their music.
Favorites of the last few years include Bonobo, who has toured with a full band since 2016, Bulgarian house producer Kink, who is always a joy to see live, and Dutch duo Detroit Swindle.
As in all genres of music, artists today rely on touring and merch as a big component of their livelihood, so it makes sense to focus on live shows, whether that means synths, a full band, or just live vocals. As more kids ask to learn production or DJing instead of the trumpet in 5th grade, we expect the number of electronic artists looking to make a living with their music to continue to swell.
Electronic music has been my passion since my first Depeche Mode album (we won't talk about the year) and it's been such an interesting ride. From the initial co-opting of house beats in a Mitsubishi Eclipse ad to artists like Alison Wonderland placing tracks in Super Bowl commercials, the ubiquity of modern electronic music is undeniable. While die hards tend to eschew broader mainstream acceptance of their true loves (e.g. most golden era hip hop heads), I'm excited about the coexistence of the underground and the mainstream. Can't wait to see what 2020 brings.
Looking to add popular music to your apps?
--
Feed Media Group is for businesses that need licensed popular music to create the most engaging customer experiences. Unlike navigating complex, time-consuming negotiations with music labels and publishers, Feed Media Group's proprietary streaming platform and SDKs deliver pre-cleared music—compiled by the industry's best curators—complete with user analytics, payments to rightsholders, and legal indemnification for our customers.
Feed.fm powers music for the world's leading brands including American Eagle Outfitters, Mayo Clinic, Mirror, Nautilus, and Tonal; and up-and-coming startups use Adaptr to create unique music-based experiences. Our music partners include Warner, BMG, and Merlin.