What the Hell is "Post-Genre" Pop? Top 13 Genre Mashups of the 2010s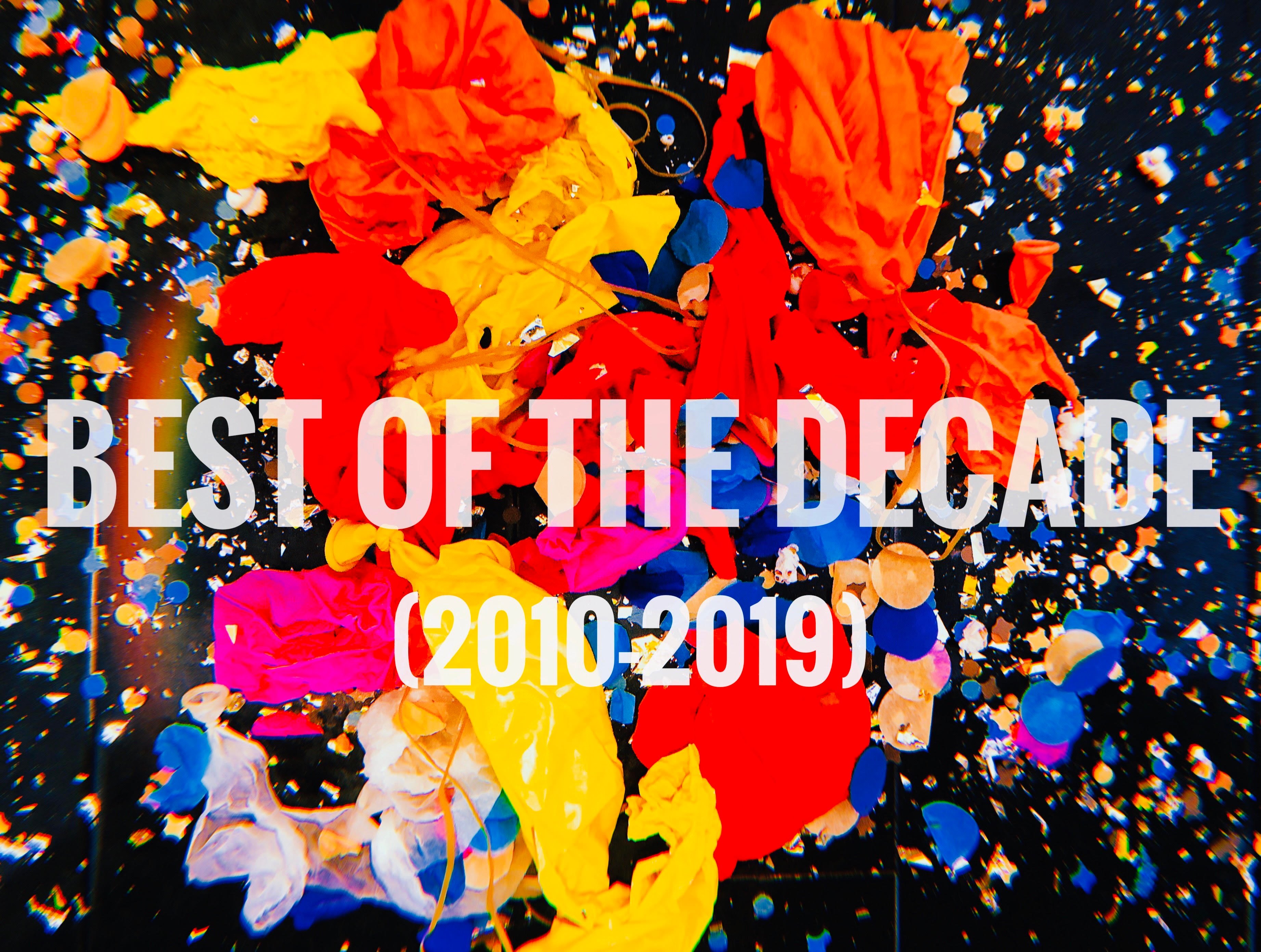 As we reflect on the most popular, breakthrough music of the 2010s, an interesting trend stands out. A lot of ink has been spilled over the idea of "post-genre" pop - pop that subverts traditional genre definitions and blends different styles in a way that makes it difficult to categorize. Put simply: pop songs that are genre mashups (think "Old Town Road"). We were inspired to pick 13 of our favorite "post-genre" pop songs of the decade, describing why they fall into this non-category and why we love them.

Before getting to our top picks...
What the hell is "post-genre" pop?
Let's agree on a loose definition, that post-genre pop is popular, often top-charting music that doesn't neatly fit the definition of today's Billboard categories.
A high-profile example is the blockbuster Lil Nas X track "Old Town Road" and its many remixes. "Old Town Road" confounded the Billboard country chart, stirring up a national conversation around race, music, and what actually constitutes a genre. The outstanding song samples a riff from 90s industrial rock phenoms Nine Inch Nails, blends it with trap beats, and tops it off with unmistakable country- and rap-style lyrics that reference both the wild west and luxury brands.

How did we get here?
The early 2000s saw the birth of social media, file-sharing platforms like Napster, and the introduction of the iPod, beginning to shift the musical experience from album-based listening back to a singles-oriented pop landscape. These changes culminated in the launch of Spotify in 2008, and the dominance of music streaming today. The new streaming economy prompted pop artists to take a cue from hip-hop and release more collaborative songs...many of which feature a musician from one genre paired with a musician from a different genre, i.e., Maroon 5 feat. Kendrick Lamar.

In addition to changes in the way the public consumes music, post-genre music has also been driven by artists' presence on online platforms. Social media broke down barriers and allowed musicians to interact directly with fans. And the rise of platforms like YouTube have given niche artists a better tool to reach potential fans, reducing reliance on traditional record labels and their preference for clearly defined genre categories.

Arguably, social media has had a bigger impact on music than streaming. A recent newsletter of Forbes writer Cherie Hu notes that Instagram has over a billion users, whereas Spotify has only around one-fifth of that amount. While not all consumers will pay for premium streaming memberships, anyone can theoretically sign up for an Instagram account or access a new music video on YouTube.

All of these factors have contributed to the emergence of post-genre pop. Take Beyonce's song "Formation" (see below), which blends disparate styles and features New Orleans bounce star Big Freedia, well-known in the Big Easy but far from a household name.

The future is global
Social media has also helped international artists grow in popularity across the world. According to Chartmetric's Semi-Annual Global Music Industry Report (Jan.-June 2019), Colombia's J Balvin is ranked second in cross-platform performance, eclipsing established pop stars like Rihanna, Justin Bieber, and Drake. Six of the top ten artists with the highest gains in YouTube channel views are Spanish-speaking, raising their profiles and driving what was once viewed as niche into mainstream charts across the world.

It shouldn't come as a surprise to anyone who lived through the year of "Despacito," or grooved to Cardi B, Bad Bunny & J Balvin's "I Like It," that the increasing reach of global artists is helping foster post-genre pop. What was once viewed as regionally-specific music is now contributing to songs that top the charts all over the world while influencing major acts. "Atlas Air" by Massive Attack (see below) is an example of this, using Middle Eastern musical elements to punctuate a powerful anti-war message.

What's next?
Millennials and in particular Gen Z are more label-agnostic than their elders, showing preferences not to define themselves in their gender identity, sexual preferences, or even in the music they listen to. As Gen Z continues to come of age, we expect to see even more artists coloring outside the lines of genre, and we're excited to hear the songs they create.

On to the music! Here are 13 of our favorite post-genre songs of the 2010s, along with notes about why they made the cut.
2010: "Runaway" by Kanye West feat. Pusha-T — An epically long pop song masquerading as hip-hop...in which an ahead-of-the-curve Mr. West misuses the decade's beloved Auto-Tune to distort his voice (in the song's second half) almost beyond recognition. Kanye's '08 album 808s & Heartbreak played a major part in shaping this decade's pop music. And today's hip-hop is simply unimaginable without Kanye: either you a) are a fan or b) don't listen to current hip-hop. "Runaway" finds the MC/producer at the peak of his powers, making enough brilliantly unconventional choices to merit its own separate article.

2010: "Atlas Air" by Massive Attack — This jaw-dropping highlight of Massive Attack's live show gets our vote - from an overflowingly rich catalog - as their finest song. The masters of musical layering and mood harness their darkest lyrics to a slow-to-unfold, hypnotic production; a Trojan Horse delivering an essential antiwar message.

2011: "Springsteen" by Eric Church — You have to squint your eyes (ears?) a bit to see how "Springsteen" is post-genre but - like so many other country songs from the past decade - take away the drawl and you've basically got a pop tune. Not surprising, then, that Church's signature song stormed the Billboard Hot 100. (There's also the twist of an iconic country song named after an iconic rock star.)

2012: "Pyramids" by Frank Ocean — Clocking in at almost ten minutes, this is a song that physically takes you along with Ocean as he travels from G-funk to modern trap-influenced R&B, while detailing a relationship based around a possibly Egyptian-themed strip club. On paper it shouldn't work, but the centerpiece of his breakout record Channel Orange is also the emotional climax.

2012: "Genesis" by Grimes — In vocal range and approach, Grimes recalls early Madonna. But her first single has deliciously arty elements - woozy, pentatonic (Asian-sounding) synths; gauzy production transforming into hard dance beats; acoustic harp - that recall two other pop goddesses: Kate Bush and Bjork. While not always successful, we love that her pop aesthetic is consciously, unpredictably post-genre.

2014: "Numbers" by FKA Twigs — FKA Twigs' intricately detailed songs are miniatures worth encountering outside their albums. While "Numbers" is rooted in R&B, the sonic palette is almost exclusively electronic and spliced-and-diced together. The song balances fascinating moment-to-moment auditory effects against an impressive dramatic arc, conveyed largely through music versus lyrics.

2015: "The Blacker the Berry" by Kendrick Lamar — Undeniably a hip-hop song, with an aggressive, old-school boom bap...that eventually dissipates in a jazzy, psychedelic coda. This song merits inclusion as the apex of Lamar's jazz-influenced To Pimp a Butterfly album. In "The Blacker the Berry," the decade's greatest rapper fearlessly expresses the rage that ALL of us should feel about how our country still treats African-Americans.

2016: "Formation" by Beyonce — The '10s saw Beyonce catapult from a pop superstar to THE pop superstar, with the release of three consecutively more awesome studio albums. As with the other top cuts from Lemonade, "Formation" finds her melding disparate styles (in this case trap and R&B) to her own unique musical vision. Airtight production, Houston vibe and full of Bey-losophy. "I dream it, I work hard, I grind till I own it". Yes.

2016: "Burn the Witch" by Radiohead — All of the rock- and electronic-leaning artists on this list owe a debt of gratitude to Radiohead for their trailblazing work at the turn of the century. By now, Radiohead is renowned for thwarting expectations and bending genres to their needs. Accordingly, "Burn the Witch" is more electronic and classical than what's expected of a "rock" band...It also kicks serious ass.

2018: "Shallow" by Lady Gaga & Bradley Cooper — This intentionally out-of-step rock / country slowburner topped the pop charts on the heels of a blockbuster movie. "Shallow" stylistic relocates both Lady Gaga (from pop to old-school rock) and Bradley Cooper (from acting to crooning), and aces both. In the words of our esteemed CEO & Founder, "this whole soundtrack is just insane, with phenomenal songwriting."

2018: "Controller" by Channel Tres — Just when house seemed to be slipping away from its roots and feeling completely divergent from the culture that spawned it, Channel Tres put out a collection of tracks (and this one in particular) that reinvigorated the genre. Like the best of songs, it hits a familiar spot while pushing new boundaries.

2019: "Callaita" by Bad Bunny & Tainy — We've been excited about the explosion of reggaeton this decade, bringing its vibrant, soulful groove to the sometimes generic pop charts. The charismatic Bad Bunny has released several hot singles over the past few years. We picked this downtempo banger for the way it effortlessly splits the difference between reggaeton and a certain sung/rapped style of hip-hop - exemplified by Post Malone - that continues to make waves.

2019: "Bad Guy" by Billie Eilish — Billie Eilish started to break big around the time of "Old Town Road," though she borrows from largely different stylistic elements to arrive at her own post-genre sound. "Bad Guy" is an unlikely pop hit: it's got a malevolent, claustrophobic vibe at odds with your typical Taylor Swift, Jonas Brothers, et al. The whispery uptempo techno track is indebted to industrial rock (see: Nine Inch Nails' "The Hand That Feeds"), has a cartoonish musical theater vibe (those finger snaps), and - in the outro - a distorted trap beat.

It's anyone's guess whether post-genre pop songs will become more prevalent during the 2020s, or musicians will begin retreating back to more familiar categories. On the cusp of the new decade, we're hoping it's the former.
Looking to add popular music to your apps?
Image Credits: ukmix.org, TNW