In-store Digital Innovation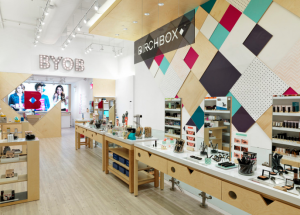 We think a lot around here about the mobile shopping experience and how we can help bridge the gap between in store and in app.
That said, it's always good to step back and take a look at how innovators are bringing digital into the physical space. There is so much change and innovation flowing both ways right now. We're seeing traditionally pure-play online retailers opening brick-and-mortar shops in high profile locations at an increasing clip. Check out the gorgeous Warby Parker store in SF, for example. And, Birchbox will be building multiple new stores this year.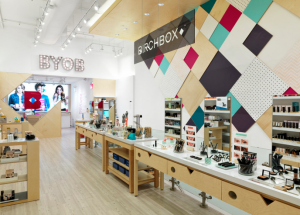 At the end of the day, everyone is working toward the same goal: a branded experience that is tailored to each shopper's personal needs and is consistent across all channels.
Walk through any mall today and you'll see innovation at every stage of the customer journey.
Step One: Walking through the door and orienting yourself
In-store navigation through platforms like aisle411 help retailers integrate digital in-store maps, product search and geo-targeted offers.
Step Two: Product selection
Mobile Webrooming is growing, with over 55% of consumers using mobile devices to research a product while in store.
In response, big brands like Best Buy and Staples have implemented price-match guarantees that allow consumers to comparison shop from the home, then come in to the store and pick up an item at the lowest possible price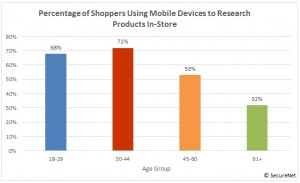 Step Three: Transaction
Mobile wallet solutions
What is a mobile wallet? The simplest answer is: an app that allows consumers to store payment and banking info on their mobile device, then use the device to make payments. The mobile wallet landscape is a bit mind boggling, but this illustration from
Credera
is pretty handy.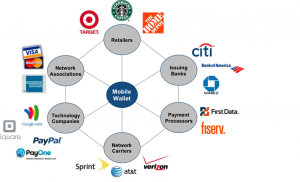 Pushing the boundaries of physical and digital integration is on the minds of all the retailers we talk to. There are many theories on who will come out on top, but according to Boston Consulting Group, brick-and-mortar retailers that focus on implementing digital technologies in stores show better revenue growth than digital followers. Pretty compelling argument!