Interpolation: What's New (or Not) in Pop Music?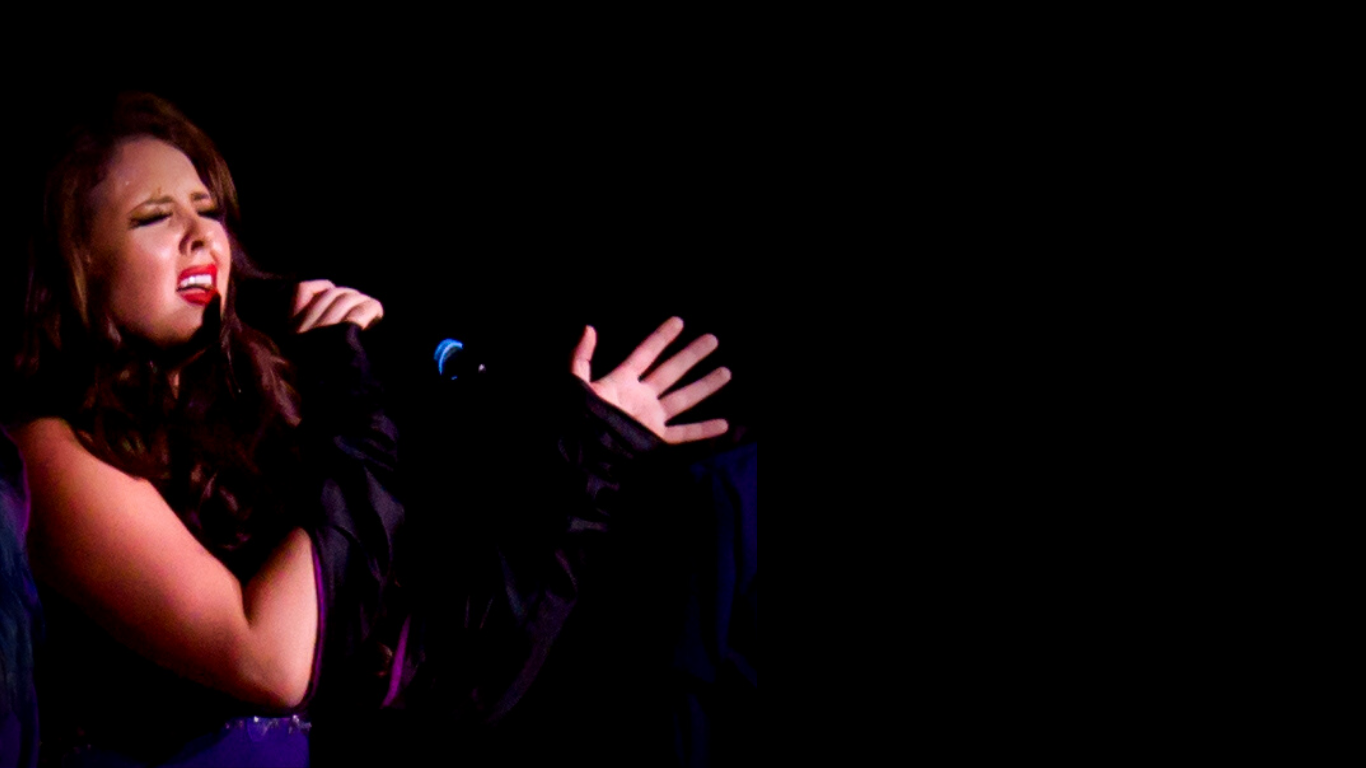 Defining pop music has long been a moving target filled with hyphens in an effort to pin down the sound currently defining a culture. As music production, sounds, and styles evolve, pop tends to be the genre where you can easily hear what's trending - often taking the most appealing sonic elements of other genres and making them mainstream. Like fashion and other elements of pop culture, it's easy to observe the cyclical nature of these trends and the heavy reliance on nostalgia.
By leaning on melodies that are already familiar to us from the pop music of the past, there is built-in appeal to our pattern-loving human brains. Pop songwriters have found the golden ticket to chart success by combining the power of repetitive song structure with referencial elements to past hits. Since 2016, we've seen an uptick in pop songs with these derivative elements (and subsequent headline-grabbing lawsuits) - deemed interpolation, where an artist obviously borrows a melodic or lyrical element of another song in the creation of a new one.
Interpolation has been a common thread throughout the history of pop music.
Even The Beatles used elements of classical composition, "La Marseillaise," to anchor their hit "All You Need Is Love." As an artist, this borrowing isn't due to a lack of originality, but can be a way to honor the music and artists that have influenced them. This has been a hallmark of sampling culture in hip hop, and as the dominating sounds of pop music shifted towards hip hop and R&B in the later 2010s, pop started showing signs of songwriting and production elements borrowed from these genres.
Essentially, interpolation in pop became the equivalent of sampling in hip hop. While these interpolation lifts are obvious and intentional to garner mass appeal (as the saying goes, "if it ain't broke, don't fix it…"), it is also interesting to note which styles are deemed worthy of revisiting in a new era. While Gen Z's obsession with '90s fashion came first, music has followed suit with much of the popular interpolations in pop coming from '90s and early '00s R&B. The younger audience may only be vaguely familiar with the reference material, but it's enough to give the songs an early boost towards commercial success.
Nostalgia also plays a big role in harkening back to eras with a distinctive sound. Dua Lipa made a full album entitled Future Nostalgia, a disco-dance-pop masterpiece capitalizing on making the disco sound new again for 2020. By taking elements of 1970's disco and giving them new life with the digital production tools of the modern era, she was able to attract audiences who immediately felt the familiar, dance-ready tinge of nostalgia in her songs.
When it comes to interpolation, it can be easy to take the pessimistic view that nothing is ever original or new in music anymore. But we also have to acknowledge the limitations of a 12-note musical scale and that similarities during the course of human music-making history are inevitable.
"It's how rock & roll works. You take the broken pieces of another thrill and make it a brand new toy." - Elvis Costello
Elvis Costello chimed in as the media were skewering Olivia Rodrigo for her post-release songwriting credits and brushed off any controversy by concluding, "It's how rock & roll works. You take the broken pieces of another thrill and make it a brand new toy. That's what I did." Acknowledging this cycle of trending music sounds will increase innovation in pop, and even if it will never sound entirely "original" it will keep pushing the boundaries of the genre in new and exciting ways.
Here are 5 recent pop tracks making old new again:
1.

good 4 u - Olivia Rodrigo




There was no escaping this song in 2021 and there was no denying the bridge's similarity to Paramore's 2007 banger "Misery Business." While Rodrigo made headlines for retroactively adding songwriting credit to Paramore, it later became clear that representation was still in the process of clearing the interpolation before the song was released. This song's success wildly proved there's still an appetite for pop-punk intensity in the world of interpolation.

2.

Big Energy - Latto




The breakthrough hit for Rap newcomer Latto, "Big Energy" is kind of a double interpolation of Mariah Carey's "Fantasy" and its interpolation of Tom Tom Club's "Genius of Love." Its 1981 post-disco beat fits in perfectly with the disco-nostalgia of the 2020s as well as pop culture's obsession with '90s.

3.

When You're Out - Billen Ted feat. Mae Muller




Kandi's 2000s R&B track "Don't Think I'm Not" gets a fresh look from British production duo Billen Ted who garnered attention during the early months of the pandemic for their viral remix of sea shanty "Wellerman." This level of experimentation across genres that defy easy categorization is becoming more and more common in a post-genre pop world.

4.

More Than Friends - 24kGoldn




Taking the chorus from Biz Markie's "Just A Friend," 24kGoldn penned new verses alluding to Alicia Keys and Usher's "My Boo" and Drake's "One Dance" to really max out the nostalgia factor.

5.

Boyz - Jesy Nelson & Nicki Minaj




The first single for the former Little Mix member, this track heavily interpolates Diddy's 2001 theme for the Bad Boys film franchise in a way that compounds accusations against Jesy Nelson for black-fishing. Considering a new installment was released in 2020 with Bad Boys for Life, it seems like Nelson is leaning on cultural appropriation and nostalgia to launch her solo career.

Keep an ear out for these tracks on Feed.FM stations as pop continues to dominate fitness music trends in 2022, and let us know your favorite pop interpolations in the comments!

Want to learn more about pop music and why it's the best for your workouts? Check out our live stream "Inside Music Curation" for even more insight.






Photo Credit: Jesy Nelson_DNA at York photographed by Little Mix copyright 2016_CC BY 2.0 -Cropped and edited.