What Really Matters Day to Day? Re-envisioning work in 2021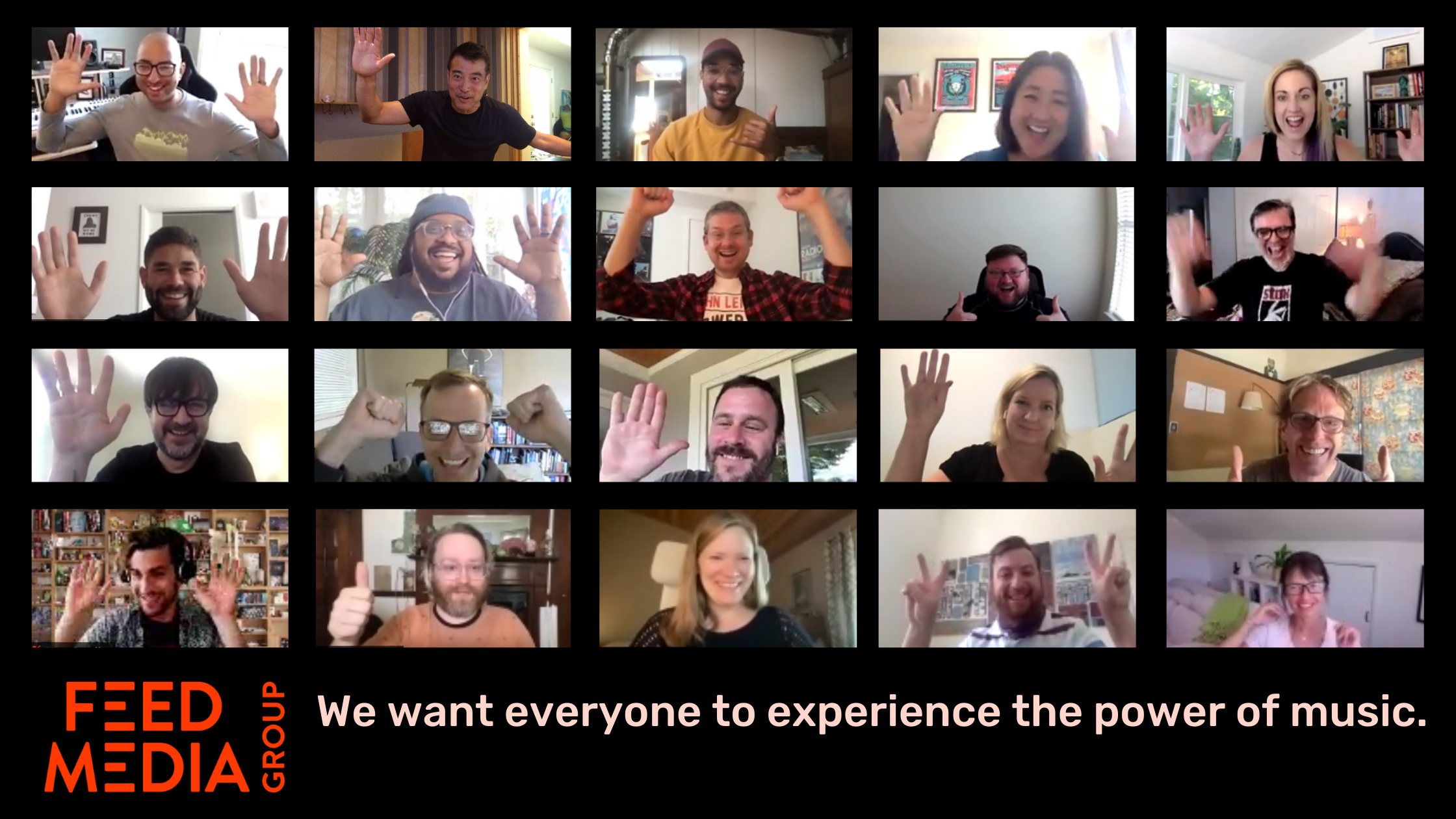 Click here to read "What Really Matters Day to Day? Re-envisioning work in 2021" on LinkedIn
The last few years have been incredibly tumultuous for all of us and in every area of our lives. From health to education to family to work, the pandemic has left us questioning how we want to live. And, since work is such a major part of our lives, we're now questioning what matters to us most in a job. In fact, over 40% of respondents to Microsoft's Work Trend Index are considering finding a new employer this year.
Why is there so much change on the horizon?
Our collective experience has helped hone in on the things that we value day to day. Company culture is more important than ever before, career advancement matters, and remote work is no longer negotiable.
At Feed Media Group (FMG), we are hyper focused on doing meaningful work that we enjoy. When I interview people, I often ask what is most important to them as they evaluate companies for their next role and it's remarkable how consistent the answers are:
I want to work on a product I love with people I like and respect.
If you are genuinely curious, passionate about solving problems, an expert at holding yourself accountable, and open minded when looking for solutions, then we want to build Feed Media Group with you.
It doesn't hurt to love music, either! This group is constantly sharing new music, trading playlists, and teaching each other about the music they love. Check out a recent collection of songs to vibe with this summer on Adaptr.
What are we building?
We started FMG to solve a fundamental problem - it's traditionally been incredibly hard for businesses to share popular music legally with their customers. Licensing deals can take years to complete, upfront advances are typically necessary, and then you still have to build a streaming/reporting/payment infrastructure to avoid problems like this.
From the customer perspective, music can make or break an experience, though. Imagine slogging through a tough HIIT workout in an app with no soundtrack. Or think about trying to build a social dance app without songs that people recognize. It just doesn't work.
That's why we set out to fix the broken link between rightsholders (think record labels and music publishers) and developers/businesses looking to build innovative apps and digital experiences. We cover all the licensing, make it simple to integrate and stream through our SDKs, and have a team of music curators guiding brands as they develop their unique sound.
Our vision is to help everyone experience the proven benefits of music.
Not only do customers get better experiences when music is incorporated, but businesses are positively impacted as well.
The apps that we work with see up to 10X improvement in session times when music is implemented and almost 3X improvement in retention. Music truly improves the bottom line because it improves the customer experience.
Where we're headed, there is an opportunity for everyone to win:
Artists and rightsholders get paid for their work
Customers enjoy the music that moves them
Businesses increase loyalty and retention
FMG has two distinct product lines: Feed.fm, which powers music for the world's leading brands, and Adaptr, which is built for up-and-coming startups. Each serves a different audience, but both are driven by the need to help businesses share great music legally.
Our vision is clear and we're accelerating the pace at which we get there. That's where you come in. For the next stage, we need creative, curious, and driven people to help propel this ship.
How do we get there?
Part two of the job satisfaction equation is the team you work with each day and the company culture in which those interactions occur. Your talent and creativity are viewed holistically with your attitude and outlook.
As we enter the next phase of growth at FMG, we're living in a radically different world than when we started. That said, our goal of building a tight team with shared values doing impactful work is still right on target. Here are some of the ways we're staying focused on team:
Company culture

matters. Clear values, team working norms, and a focus on connection in a virtual workplace are vital as we grow.
We keep

career goals

front and center and provide tools for growth and learning, including quarterly education stipends.
We're a fully

remote team, but offer flexible options for local co-working and home office upgrades to enable productivity.
But don't take it just on my word. Below are some recent comments from team members on their experience.
"Since joining the team at Feed Media Group, I've fallen in love with new music and artists that I otherwise would never have heard. Even though we are working remotely, the conversations at the virtual water cooler (a.k.a Slack) are always filled with genre-bending artists, new hits, old classics, and thoughtful questions about how these tracks fit into the playlists of our lives.
"I love that we're combining music and cultural perspective to make effective music stations for our clients, and that our entire team shares a passion for music... and keeping things interesting at the #virtualoffice"
Melissa Clark, Marketing Manager
"The Co-Founders of Feed Media Group have achieved a delicate and unique balance, prioritizing a results-oriented, collaborative, diverse, and respectful culture…while constructing an innovative, sustainable business model that delivers real value to individual customers, our business partners, and music rightsholders. For those of us fortunate enough to call FMG our professional home, we're given the agency to play a highly creative role in bringing our music products to scale more broadly."
Eric Stensvaag, Writer and Curator
"Everything at FMG feels important - nothing is taken for granted. I've never experienced so much appreciation for everyone's efforts and input. Here, you have direct access and real impact on decision making. I'm excited about the company culture and getting back into the music business."
Arturo Lovazzano, Curation Operations Manager
The business is growing exponentially and we need your help to get there. Our current open positions are listed here and we're always adding more. If you're looking for an opportunity to build something meaningful with a band of creators, we'd love to hear from you!