Spotify's Direct Listing – Why it is Exciting for the Music Industry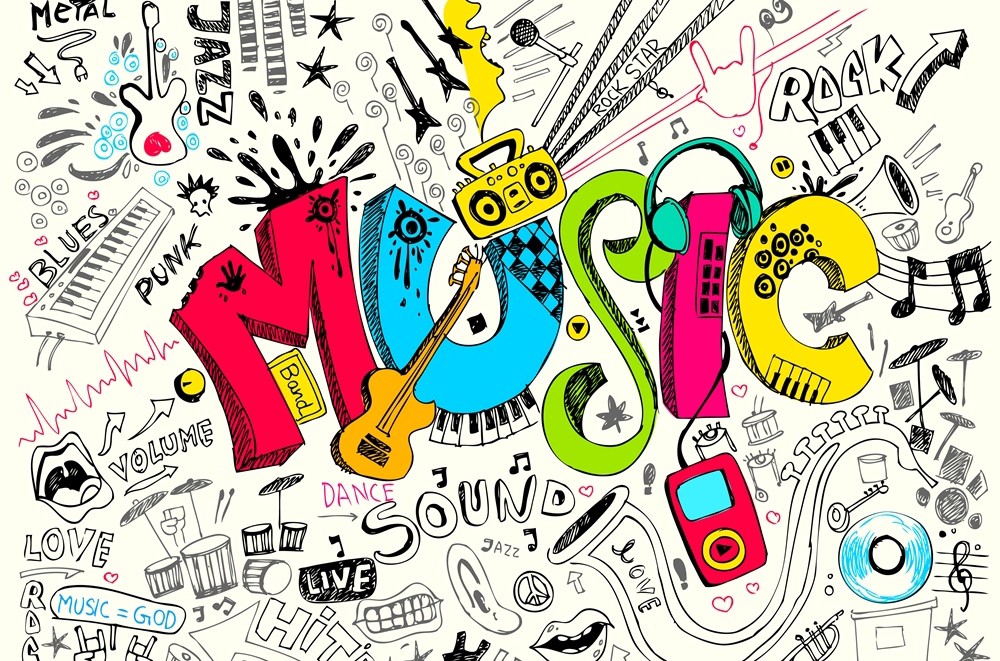 Recently, the latest rage in the music world is that Spotify has confidentially filed "IPO" documents with the Securities and Exchange Commission. However, unlike a typical IPO where an investment bank underwrites and allocates shares to institutional investors, Spotify will allow existing investors to sell shares directly on the public markets. Direct listings, which are highly unusual, have often been done by small-cap companies. This is the first time that a company with a multibillion dollar valuation, in Spotify's case $20 billion, will offer shares in this manner. The direct listing will provide liquidity for existing shareholders and will allow new investors to participate in a pure-play, on-demand music streaming service. While at first glance, this may appear to be a bizarre strategy, as we discussed in a recent Bloomberg interview, this is an incredibly exciting moment for the music industry.
Music streaming companies have traditionally had their share of struggles and as a result, have carried a stigma. Raising capital is incredibly difficult, as so many investors have been burned. Moreover, music licensing is complex and incredibly expensive. The track record for music companies is poor and the graveyard of failed music startups is long, deep and wide.
But the tide appears to be changing…
Spotify's IPO announcement comes on the heels of several sizable M&A transactions in the market space. Apple recently acquired Shazam, the song recognition darling, for an alleged $400 million. While its last valuation was rumored to be around $1 billion, Apple's acquisition price represents a healthy 8x trailing revenue multiple based on 2016 revenues of $54 million.
Karaoke app Musical.ly was recently acquired by Chinese news firm, Bytedance (maker of Toutiao) for $1 billion. The popular artist streaming site SoundCloud sold a controlling interest to the Raine Group for allegedly several hundred million. These are all large acquisitions by any standards and even more so for music companies.
Liquidity events are almost always a positive sign for any industry and help nudge investors to inject more capital. More capital allows for new innovation and growth. New innovation and growth means more revenue opportunities for content creators and all of the associated ancillary participants that use music.
More Room for Growth
Young adults (Millennials and Gen Z) are now the largest age group in the US, having recently outsized Baby Boomers. This is particularly important for industry growth since young adults are over index on music consumption. In fact, according to a recent study jointly conducted by the Entertainment Retail Association (ERA) and the British Phonographic Industries (BPI), Millennials listen to 75.1% more music on a daily basis than any other age group.
There are also numerous new technologies that rely heavily upon music. Smart home audio devices, the growth in wearables, AR/VR and the explosion of new fitness hardware are just a few of the many use cases that will help push the industry even further.
Why this is good for Artists
Russell Redeaux is the co-Founder, Senior Partner and Chief of Development of Stampede management. Redeaux co-founded Stampede with Ted Chung, and has built it into the premiere talent management and brand partnerships agency that has worked with world renowned artists such as Snoop Dogg and Lalah Hathaway.
I had a chance to ask him about the Spotify IPO and how it impacts artists.
"Spotify is the streaming juggernaut and represents the current and most important frontier of music distribution. Spotify has helped make music ubiquitous and it is an important component in our artists' careers. As Spotify becomes more successful, whether in its ability to raise capital or grow its business, there is more flow back to artists."
I asked about Spotify has innovated and how that has helped artists.
"I have seen firsthand how Spotify has innovated using video, fan activation, playlists and consumer marketing to help push music sales for artists. We hope Spotify's growth will allow them to continue to innovate and be more supportive to artists and their marketing efforts."
Spotify's History of Doing Things Its Own Way and Bucking the Trend
When Daniel Ek first launched Spotify, there were many doubters who said he would never get his label deals done because the deals would be too expensive. They said he would never raise enough capital. Then he closed label deals for Sweden. Then they said Sweden was too small and he would never get global deals done. Then they raised $21 million in their Series A. By the time of their $500 million Series G financing, the company had raised over a billion in capital and was valued at around $8.5 billion.
So yes, it's fair to say that Spotify has had a history of bucking the trend and doing things its own way, despite any negative stigma.
Why a Direct Listing Now?
In March of 2016, the company raised a bit over $1 billion via a convertible debt structure from Texas Pacific Group (TPG), Dragoneer and clients of Goldman Sachs. The terms of the agreement allegedly have a "ratchet clause," allowing the debt holders to convert their ownership into more shares the longer it takes Spotify to execute its IPO. A direct listing hardly satisfies the definition of an "IPO" that was contemplated by the investors. A potentially ugly conversation around what it means to be public may have followed.
BUT
Yet again, Spotify bucked the trend. The confidential filing prompted several exogenous factors to come into place that were favorable to the company and the investors.
In December, Chinese tech conglomerate Tencent allegedly came in as a buyer and worked out a deal with TPG, Dragoneer and Goldman to buy a significant portion of their converted shares. According to an article by Recode, TPG and Dragnoneer converted their notes into shares at a $10 billion valuation. They then sold a portion of these shares to Tencent at a $20 billion valuation, doubling their investment in 21 months. Moreover, the conversion put a stop to any additional dilution caused by delaying the IPO.
The result: TPG and Dragoneer wins. Spotify wins. And, Tencent, who was already a sizable investor in the company, was able to increase its position in the company. It wouldn't be surprising if Tencent tries to increase its holdings in Spotify via an outright acquisition down the road – potentially the largest acquisition of a music company in history, dwarfing Len Blavatnik's acquisition of Warner Music Group for $3.3 billion and Apple's $3 billion acquisition of Beats.
The Direct Listing
According to the confidential Form 10 filing with the SEC, the direct listing is slated to take place in Q1 this year on the New York Stock Exchange. There has never been a deal of this size done by direct listing, and it has its fair share of complications. While the company avoids a lengthy roadshow process where it talks to investors and can escape paying hefty legal and investment banking fees, there may be challenges.
For starters, in the past direct listings have been thinly traded. Low trading volumes are not indicative of a true market price. In traditional IPOs, a company will "float" or sell approximately 20% of its shares to institutional investors. An investment banker will run a "book" detailing the level of interest from large institutional investors, like Fidelity, based on number of shares and price. Ideally, if there is strong interest, the book will be oversubscribed, whereby there is more demand for the shares than what is offered. Most importantly, the volume of shares sold is large enough to constitute a fair market price.
In a direct listing, this is generally not the case and it will be interesting to see how many shares get traded and how a market price, if any, is determined.
But as we've seen in Spotify's past history, they have figured out a way to buck the trend.
Spotify has consistently demonstrated its ability to silence doubters and figure out a solution that works. The industry, at large, is very excited to see the outcome of a direct listing from the largest company in history and they just might be able to pull it off. We are all rooting for their success.