The Flood of Streaming Music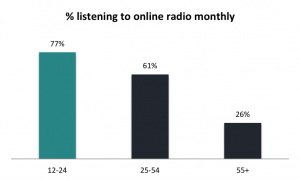 Streaming music is now the way we consume music
The tides are turning! It's a musical tsunami! The rhythmic rivers are rising! OK, we'll spare you any more streaming puns.
The truth is that streaming is now THE way we consume music. While digital music sales dropped 9% in 2014, streaming usage actually surged 54%. The numbers are even more extreme when you look at younger music consumers. In fact, 77% of 12-24 year olds are listening to online radio each month, according to Edison Research.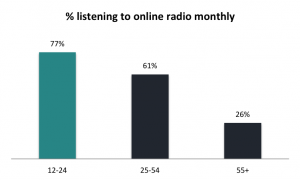 Edison Research and Triton Digital, The Infinite Dial 2015
And the curve only gets steeper as we barrel through 2015. Next Big Sound clocked over 1 billion total plays in the first 6 months of 2015 from Pandora, Rdio, Spotify, Soundcloud, Vevo, Vimeo, and YouTube.
The most played artists across all the platforms are pretty much who you'd expect to see… Taylor, Maroon 5, and Calvin Harris dominate. But who're really running things on streaming?
DRAKE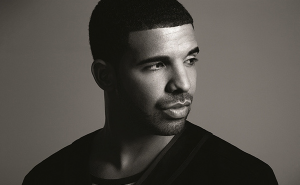 Image Credit: Dan Martensen
He's number one for plays on soundcloud, number one for stations added on pandora, and number one for streams on radio.
While the industry has been squeamish about embracing streaming, even the RIAA is coming around:
"Streaming music has been the subject of a healthy debate, which is appropriate… But the reality is that the consumer has spoken and this is what fans want. The entire music community must come together to help make these services work for fans, artists and the music industry."
– Cary Sherman
RIAA CEO
We're all pretty excited about the way the tide is turning (sorry, not sorry) here are Feed.fm. More and more brands are realizing the incredible power of music as value add content for their customers - and that we've got the best solution for integrating streaming into their experiences.