Top 10 Kacey Musgraves Lyrical Truth-Bombs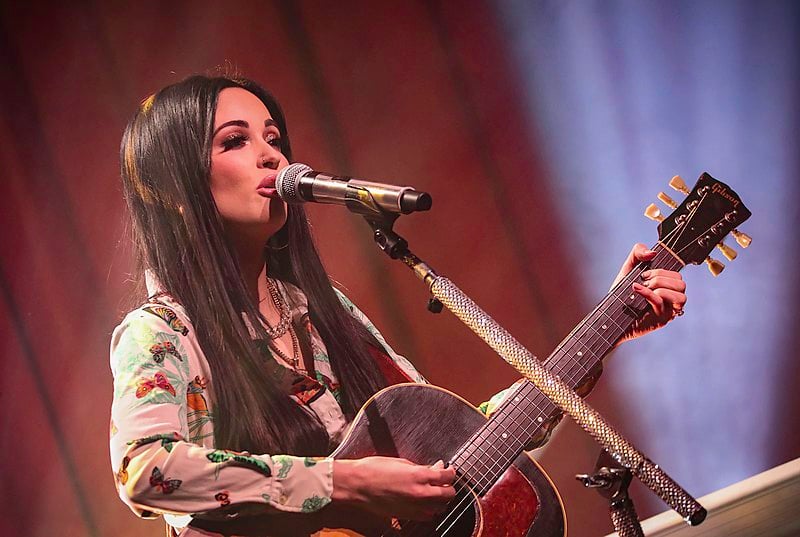 The award-winning and commercial success of Kacey Musgraves's genre-fluid third album Golden Hour, and subsequent mainstream recognition, inevitably moved her more firmly into the pop quadrant of the country and pop crossover scatter plot. She has always been acutely aware of her position outside of the country mainstream, and many of her songs acknowledge (and even celebrate) that reality.
Though firmly rooted in the songwriting traditions of country and western music, sonically, Musgraves has been steadily moving into more pop territory with successful singles including "Rainbow," "Butterflies," and "Follow Your Arrow." While Musgraves might leave the strictly "country" classification behind, she seems to thrive in the left-of-center pop arena where her artistic side shines through. Fitting into the mainstream may never feel authentic to Musgraves and her outsider mentality, but so far she's been able to bring along a strong contingent of country fans while recruiting newcomers into the fold who can't resist her pointed and vulnerable lyrics and don't seem to mind the steel guitar and banjo that accompany it.
For her fourth album, star crossed, Musgraves has taken a page from the Beyoncé playbook with an accompanying film on Paramount+, available for streaming September 10th. By the looks of the trailer, star-crossed seems to channel a Shakespearan pop-art epic à la Baz Lurhmann that thematically frames the latest phase of her life: what if our darkest tragedy... became our greatest triumph? Both a visual and sonic evolution, her emotionally smart lyrics laced with universal truths, wordplay, and wise-cracks will inevitably remain a trademark of her style. These "truth-bombs" can make even the most casual listener stop to consider the depths of her apt turns-of-phrase. Some are silly, some are heart-wrenching, some might induce an existential crisis, but either way, these modern country proverbs place Musgraves in the company of the best songwriters out there.
Top 10 Kacey Musgraves Lyrical Truth-Bombs
"Keep runnin' your mouth and stretchin' the truth
You just might find a hole in your parachute
'Cause whatever gets you high
Will always bring you down"
A fan-favorite from Same Trailer Different Park, "Step Off" is a sweetly southern kiss-off anthem filled with crafty imagery.
"I'd rather lose for what I am
Than win for what I ain't"
The title track from her sophomore album builds on her perceived outsider status to the world of Southern expectations in a kind of metaphor to her standing in the world of country radio. She knows she'll never fit into the cookie-cutter mold of Nashville's country machine, but she doesn't see the point of being anyone but herself.
"Family is family, in church or in prison
You get what you get, and you don't get to pick 'em
They might smoke like chimneys, but give you their kidneys
Yeah, friends come in handy, but family is family"
A perfectly cheeky country tune, "Family Is Family" plays with an old adage as well as a handful of fun rhyming verses.
"Did I know you once in another life?
Are we here just once or a billion times?"
According to Musgraves, this song is the result of a particular substance-fueled evening considering all facets of the meaning of life.
"Moving backwards, hurt comes after
Healing doesn't happen in a straight line"
The newest song from the upcoming album + film star-crossed, "justified," seems to be the overarching theme song for Musgraves's feelings post-divorce, while setting the sonic tone for the rest of her fourth album.
"Mend your own fences and own your own crazy
Mind your own biscuits and life will be gravy"
Ladies and gentlemen, the gospel according to Kacey Musgraves. "Biscuits" is chock-full of modern country proverbs worthy of a graphic tee or bumper sticker, with words to live by in every line.
"Just 'cause I ain't lived through
The same hand that was dealt to you
Doesn't make me any less or make any more of you"
Featured in ABC's 2012 hit musical drama Nashville, this track written by Musgraves and Trent Dabbs becomes a plot point to demonstrate a songwriting breakthrough for one of the main characters. A subtle endorsement of her songwriting skills early on in her career.
"Yeah, we had our day in sun
When a horse wants to run
There ain't no sense in closing the gate
You can have your space, cowboy"
Although we've seen this title before (from the likes of Steve Miller Band, *NSYNC, and Jamiroquai), the comma placement in this lyric from critical darling "Space Cowboy," takes this song from "galactic country" to heart-shattering in a single line.
"Say what you think
Love who you love
'Cause you only get so many trips 'round the sun
Yeah, you only
Only live once"
"Follow Your Arrow" has become a true 21st-century anthem, a rallying cry for anyone who has struggled in pursuit of feeling true to themselves. Musgraves is proud to wear her country misfit crown, and encourage others to live authentically. If #yolo belongs to hip-hop, this is the countrified version.
"Just tryin' to hold it all together
We all wish our best was better
Just hopin' that forever's really real
We'll miss a dime to grab a nickel
Overcomplicate the simple
We're all little kids just looking for love
Yeah, don't we all just want somebody to love?"
Every single verse and chorus on this track deserves to be in the truth-bomb hall of fame. Far from an original song title, yet somehow "Somebody to Love" feels totally unique as an introspective monologue. No universal human fear or insecurity is left untouched, and as a listener, you can't help but hear your own soul laid bare.
With her upcoming album, Musgraves joins the ranks of other trail-blazing females in Country music challenging the status-quo. In a genre that often doesn't reward out-of-the-box thinking, Musgraves remains rooted in authenticity while also being experimental and genre-blending in a way that is obviously appealing to today's audience. Whether or not this new chapter is embraced by the powers-that-be of the music industry remains to be seen, but her ability to connect with people through powerful songwriting will always be the cornerstone of her success.
Listen to the full YouTube playlist here.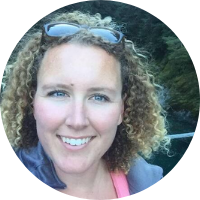 Claire McConnell is a music curator, content strategist, and pop culture obsessive. Her career in the music industry began in Nashville before finding her place in the world of music streaming/tech. She geeks out on music documentaries, comedy podcasts, and is hoping she'll finally learn Spanish from the amount of reggaeton she listens to.
Image Credit: Kacey Musgraves - Palace Theatre St. Paul by Andy Witchger