Top Reggaeton Songs for Fitness and Workout Music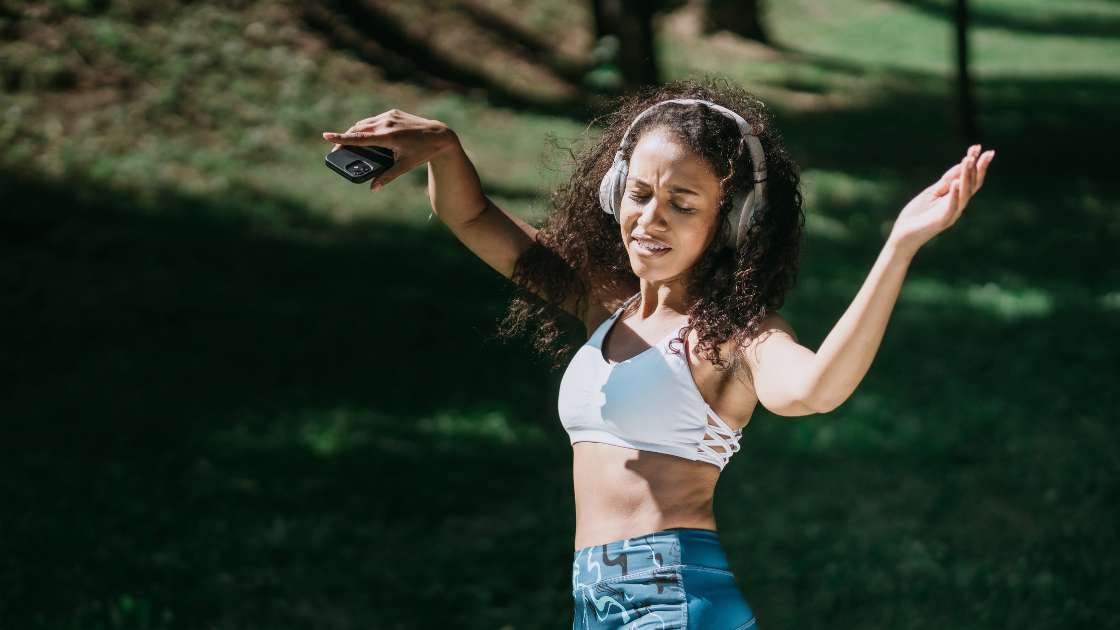 Hot New Reggaeton Workout Music

2022 has been the year of reggaeton–with artists like J. Balvin, Karol G, Rauw Alejandro, and of course, Bad Bunny leading the charge. It feels like the genre is finally surfacing as an integral part of the American music lexicon.
As curators at FMG, we're big fans, and are always listening for the next wave of artists to advance the genre. So we put together a mixtape of current Latin Urbano/Reggaeton workout music favorites and a list of artists we feel are truly only just getting started.
MAMIII by Becky G. & KAROL G
This billboard hit is a hot addition to any workout music station. Its bouncy yet subdued energy makes this 95 bpm song great for warm-up.
Becky G is a first-generation Latinx from Inglewood, CA. She scored her highest Billboard Hot 100 chart position to date with "Mamiii" featuring Karol G.
"Mamiii" became 25x platinum, won Hot Latin Song Of The Year at the 2022 Billboard Music Awards, and topped the US Hot Latin Songs chart for several weeks.
Becky's moment has been hard-earned; over the last decade, the singer has garnered co-signs and collaborations from artists like Bad Bunny, who was featured on Becky G's 2017 hit "Mayores," Daddy Yankee, Christina Aguilera, David Guetta, Fifth Harmony, and more.
In addition, at just 25 years old, she's had a recurring part on the hit series Empire, is a former Power Ranger, and now, she's a CoverGirl and icon for self-love and empowerment.
BIZCOCHITO by ROSALÍA
Rosalia's approach to reggaeton in this track lends to the song's intensity. Although the dembow beat is minimalistic at 117 bpm, Rosalia is cascading a viscous flow, making this song's intensity great for Boxing, Running, and Rowing.
Born and based in Catalonia, Spain, Rosalia began performing mostly as a singer-songwriter. Then, she burst onto the urbano scene when her 2019 hit with J. Balvin "Con Altura" rose up the charts. It won her a Best Urban Song Grammy that same year and jump-started her journey into reggaeton.
Since then, she's collaborated with Bad Bunny, Ozuna, Arca, Travis Scott, and her 2022 album Motomami hit #33 on the Billboard Top 200. Like many artists in this new wave of reggaeton, Rosalia blurs genre lines, influenced by everything from her traditional music school background to today's biggest hits. Her unique blend of flamenco-pop makes Rosalia an undeniable artist to watch.
Gata (feat. Chencho Corleone) by Anitta
This 184 bpm track takes you on an exciting tour of various reggaeton-stylized beats that support tightrope vocal performances from Anitta and Checho. The song's high and dancy energy make it an effective track for cardio and HIIT workouts.
To know Chencho Corleone is to know Plan B, a Puerto Rican reggaeton duo featuring Chencho and his cousin Maldy. They're known for their 2014 hit record Love and Sex, which charted at #8 on the US Top Rap Albums and #89 on US Billboard 200, and are now embarking on solo careers for the first time.
Chencho's massive collaboration with Bad Bunny, "Me Porto Bonito" climbed all the way to #6 on the Billboard Hot 100 and peaked at #2 on the Billboard Global 200.
GATÚBELA by KAROL G & Maldy
The mix of Maldy's signature flow with Karol G leaning on her pop sensibilities makes this laidback guitar-laden track a hit with Zumba classes. The track has a syrupy quality that, although sitting at 96 bpm, makes it ideal for cooldowns and low-impact cardio.
Maldy's foray into a solo career has truly ignited over the last few months thanks to a feature on Karol G's hit, "Gatubela," but his history in reggaeton dates back to the early 2010s with Plan B.
Just as the duo were hitting their stride, they broke up, leaving the cousins to chart their own paths. While Maldy can't boast the transcendent global collab with Bad Bunny that his cousin–or peers on this list–can, his feature on "Gatubela '' marks the first time this Puerto Rican vocalist has cracked the top 10 on the Latin Songs chart. It's all paving the way for a whole new era of his career to unfold.
Honorable Mentions for Best Reggaeton Workout Music:
PUNTO 40 by Rauw Alejandro & Baby Rasta1
Nos Comemos Vivos by Maluma & Chencho Corleone2
LOS APARATOS by El Alfa, Noriel & Trueno3
Voodoo by Badshah, J Balvin & Tainy4
Kotodama by Ozuna5
Soy Yo by Don Omar, Wisin & Gente de Zona6
If this summer has been any indicator, reggaeton's popularity in the American music market will only continue to grow. There are two reasons why this boom in the Latin urbano scene is currently happening: one, Bad Bunny is essentially a launch pad for reggaeton's rising stars, and two, the most popular hits from these newer artists are reviving the genre's OGs, like Plan B, Ivy Queen, and Baby Rasta. The new school is bridging the gap by featuring these legacy artists and helping reggaeton transcend generations.
Reggaeton's unique ability to stretch between different workout modalities by building upon its rhythmic structure makes it a great genre for fitness. It's well suited to get people moving and a perfect fit for most uptempo reggaeton workout music needs. It's no surprise that reggeaton and Latin music are at an all time high on the US charts!
To learn more about Latin music for workouts, check out our Latin music resources or talk to one of our music specialists.
Feed Media Group is for businesses that need licensed popular music to create the most engaging customer experiences. Unlike navigating complex, time-consuming negotiations with music labels and publishers, Feed Media Group's proprietary streaming platform and SDKs deliver pre-cleared music—compiled by the industry's best curators—complete with user analytics, payments to rightsholders, and legal indemnification for our customers.
Feed.fm powers music for the world's leading brands including American Eagle Outfitters, Mayo Clinic, Mirror, Nautilus, and Tonal; and up-and-coming startups use Adaptr to create unique music-based experiences. Our music partners include Warner, BMG, and Merlin.
https://remezcla.com/music/rauw-alejandro-punto-40-baby-rasta-listen/1
https://www.billboard.com/music/latin/maluma-love-sex-tape-album-songs-ranked-1235084624/2
https://kworb.net/itunes/artist/elalfa.html3
https://www.billboard.com/pro/badshah-j-balvin-voodoo-global-crossover-india-universal-music/4
https://kworb.net/itunes/artist/ozuna.html5
https://www.billboard.com/pro/gente-de-zona-tropical-airplay-chart-soy-yo-don-omar-wisin/6