Voices Behind the Music Podcast Episode 5 David Boxenbuam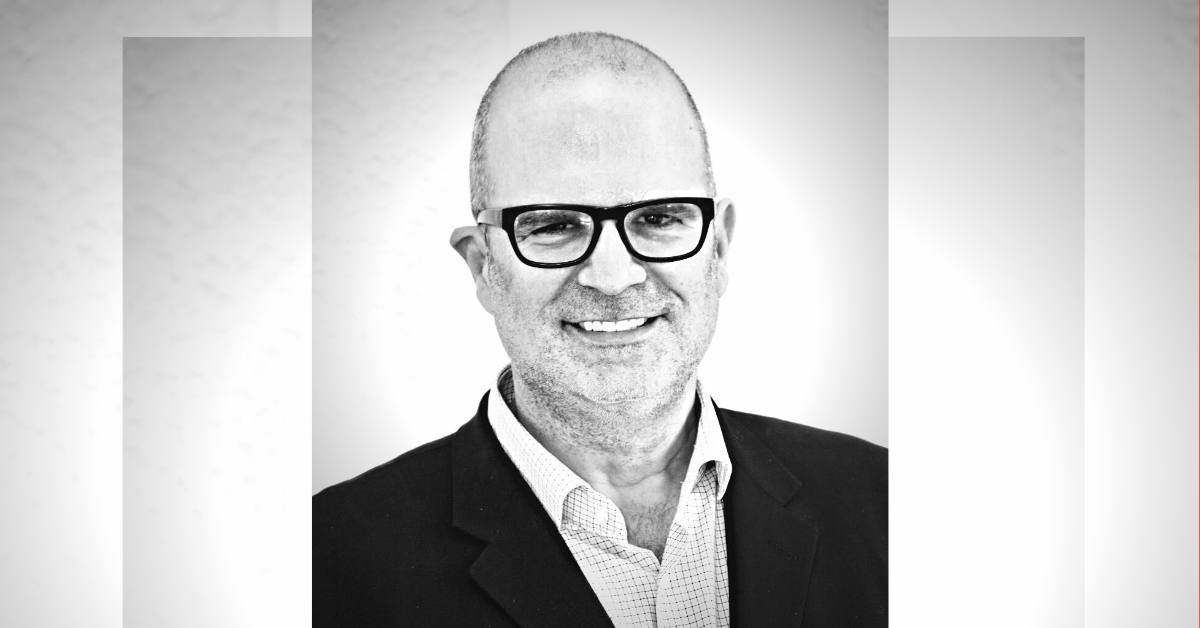 Behind every favorite artist, song, or lyric, is a story you've never heard. Music is highly personal, and our experiences with it shape our memories, thoughts, and desires. So much goes into every note and lyric behind the scenes, which is why we're bringing you Voices Behind the Music to share untold music business tales. Our guests range from artists, producers, and managers to tech creators and more, each sharing their unique past experiences, current projects, and visions for the future. Voices Behind The Music is presented by Feed Media Group, the leading B2B music licensing platform.
Hosted by Jeff Yasuda, CEO, Feed Media Group.
Episode 5:

Discovering Maroon 5, Developing Hot Artists, and Dinner with Stars - with David Boxenbaum
As CEO of Newport Media Advisors, David provides strategy consulting services to technology companies in media and entertainment, with a focus on the music and book publishing verticals. Before NMA, David launched and served as the COO for the international subsidiary of Avex, the largest music and entertainment company in Japan. At Avex, David helped grow the business from zero to $18MM in topline in the first year. He successfully executed M&A around music catalogs and management companies.
Previous to Avex, David co-founded A&M/Octone Records, where he developed the upstream business model (now an industry standard) and was one of the early innovators in multi-rights artists deals. David discovered and developed several platinum acts, including Maroon 5. David Sold A&M/Octone to UMG in late 2013 for a 600% ROI for its investors.
Earlier in his career, David worked at PriceWaterhouseCoopers as a Senior Strategy Consultant in the Entertainment, Media, and Communications practice. While at PWC, David did extensive work with Universal Music, which was his first taste of the music business.
Podcast Transcript:
David: [00:00:00] Cause we heard Sunday morning, we're like that could be a single, but it's not the first single. It's probably not even a second single. After a long writing process, when everybody was kind of ready to make the record and getting tense or nervous, Adam showed up with Harder to Breathe, This Love, and She Will Be Loved.
Jeff: Behind every favorite artist, song, or lyric, is a story you've never heard.
In Voices Behind The Music, we go much deeper than the front man you hear on the album or the guitarist you see on stage. People from all aspects of the music industry work together to make the business what it is and are often some of the busiest but nicest, funniest, and smartest people out there.
I'm Jeff Yasuda, CEO at Feed Media Group, the creators behind the leading B2B music licensing platform. Join me as I sit down with some of my favorite voices behind the music to hear their insider stories about what makes the music industry so [00:01:00] exciting.
Well, today I'm here with the one and only Dave Boxenbaum, music industry veteran operator, and Renaissance man. Dave is currently working on a roll-up in the music recording sector that I hope he can talk about later on. But Dave was, for about 13 years or so, he co-founded a very well known label, A and M Octane Records, which he sold to universal music group in 2013, with several platinum selling and notable artists, including.
Hollywood undead flyleaf. And of course the one and only maroon five, Dave is an entrepreneur in residence at NYU and
in his spare time as a mentor and board member defy ventures, where he helps currently in formerly incarcerated men, women, and youth get back on their feet through the creation of legal businesses this time and with their career development.[00:02:00]
By night, he is a manager of a band and a filmmaker, which leads me to the question, what doesn't Dave Boxenbuam do. But most importantly, he's a family man, a mensch and a dear friend, Dave. Thank you for joining us today.
David: Well after that intro, it's only downhill from here.
Jeff: Well for starters what are you working on right now? Tell. . Us, or can you, can you
David: Yeah, I can talk about it. So, my main thing, which is starting to really come together. I'm rolling up pro audio technology companies. That's a technology actually used to make and perform music. And our first set of deals are really focused around basically the technology you'd find in a recording studio.
So a roll up is when you buy several companies that do something very similar to get economies of scale. So in the music, you example, you know, live nation. Live nation is a roll up of independent concert [00:03:00] promoters that were aggregated together into a national and international company to be a single platform for concert promotion. You know, waste management, the garbage hauling company company was a bunch of independent garbage companies that were put together.
So why do you do up the ideas is that you're creating economies of scale for those that don't know economies of scale is that. The business grows without the cost growing in parallel. So for instance, if you're at three different companies, they have three different CFOs. You know, you put the three companies together, you still don't need three CFOs.
You only need one seat. Or, you know, you're the garbage truck company by having multiple garbage truck companies, you'll have more buying power and you're buying garbage trucks. So if you're only buying one garbage truck a year, you know, a lot of buying power, if you're buying a hundred or 200 garbage trucks a year, you can command better discounts.
So a roll-up is a way to [00:04:00] achieve the kind of growth and profitability that companies could not easily get there. My interest as an overall professional in the music business has partially shifted over the years. my career really started what he called the above the line music business. Records publishing rights. And then there's a below the line music business, which is really the infrastructure and operations, which when you work at a record label publishing company, candidly, aren't that exciting.
But when they're your business and others providing the picks and shovels to the business, you can get very interesting and what I've found and what I've seen over the years was that the above the line music business is largely becoming. You know, the majors control 60% of the market and private equity controls a big chunk of the other 40%.
And the market share is not gonna really shift much. And what I saw was really the biggest problems meeting the biggest opportunities, [00:05:00] meaning the biggest opportunities for wealth creation. We're in the below the line business, the picks and shovels.
Things around data, around revenue around providing the enabling technology. Cause you know, the old metaphor about picks and shovels during the gold rush, the only people who always made money are the people selling the picks and shovels to the gold miners. And I've been the gold miner and it was fun.
But that also became very redundant. It's like you sign an artist, developing artists, hopefully breaking some artists. You don't sign another artist. It's a lot of rinse and repeat. And for me, who really loves the music business, but also wants to be challenged and do new things. And look, I'm ADD, so I need new stimulation.
So I started looking around and it just goes to show you so much about life personally and professionally by relationships.
Because with range and shifts, you can network. [00:06:00] And a friend of mine had pivoted several years ago to the pro audio business. And I was just having a catch up with him and we're talking about the pro audio space and he was talking more about it.
I said, wow, this business sounds really fragmented. It sounds like you've got founders who are great at products and aren't really focused on maximizing every other part of the business, the marketing supply chain, the sales, and by kind of bringing some better execution to the business, you can create some value.
And he introduced me to a former colleague of his who's a big Rainmaker in the pro audio space so he and I partnered up and we have LOI's with four companies. And we ran out of term sheets from two different private equity funds to start rolling these up.
And we see hundreds of millions of dollars worth of deals that are out there.
Jeff: Now I love your example of the picks and shovels business, that's what we are as well. But let's go back now to your days at A&M Octone, how [00:07:00] hard is it to discover an artist? Right? Is it one in 20? Is it one in a hundred?
David: So put it this way. In the history of Octone, our batting average was about 200. In baseball, you'd be in the minor leagues.
In the record business, that's obscenely high. That means four out of five times you fail and you tend to fail absolutely. It's like a needle in a haystack, if the haystacks covered North America.
So keep in mind, when we started Octone was no MP3's, there was no streaming, there was no YouTube, was no SoundCloud. Literally it was all the human network. If we talk about like how did we find Maroon 5. Well, firstly, they weren't called Maroon 5 then, they were called Kara's Flowers.
Jeff: I love this story and let's get pretty detailed here because I don't think people appreciate the level of [00:08:00] detailed scrutiny, the relationship building, the scouring. There's a lot of luck combined with sheer belief that most people don't appreciate.
And I think in your situation in particular, as a COO and co-founder of A&M Octone, not only did you do the A&R, the artists and repertoire, which is when someone goes out and actually finds a great artist, you put together the band, you did all the hard work. You got the sound just right. But you also ran the business. You handled finance, you handled legal, you handled the county, et cetera, et cetera.
David: Let's just touch that for a second because most people who are in the music business started as college interns and then became assistants and worked their way up. I was very lucky. I was very late to the music business. I went to business school and [00:09:00] I worked in Price Waterhouse Coopers doing strategy consulting for entertainment media companies.
Now there I did a lot of work for Universal Music and said, wow, I think there's a lot of opportunity. And my best friend from college is an executive at Columbia, and we partnered up and we brought in a colleague who was from Columbia as our third partner. But ironically, originally I was going to be kind of the business guy and my partner is going to be the creative guy.
And of course like any small business, we ended up getting heavily involved in all of it. So even on paper, I wasn't qualified to do any A&R I had really good ears or I had strong opinions, which are half the battle of A&R, if not more.
And so what happened was we had managed to raise the money, get our joint venture distribution in place with no artists. We had no artists signed. We created the upstream business model, which was new. It's now the industry standard. And we had a good team, but it wasn't like we had been running labels. My partner was a vice-president at [00:10:00] Columbia. My other partner was like a senior director.
But we found the right people to invest and we'd started this label with no artists. And no one wants to be our first artist. Everybody assumed that we're going to screw up our first artist. So, we're begging people to return our calls and we'll meet with and talk to anybody at this point.
And so a former colleague of my partners at Columbia, had a brother who is an aspiring musician and aspiring A&R guy. And so we're like, oh let's meet. Remember, this was before their MP3s or even really thumb drives. So he brings in a burned CD. He burned some songs onto a CD and he did what's called a blind reel. Which just says like Band A, Band B, Band C.
And so we listened to the reel and some were like "Eh I [00:11:00] don't know about this." And then all of a sudden we heard the demo for Sunday Morning, which was you know, an early Maroon 5 song. And, remember it was just like Band C so I didn't know the name or look.
So I heard it and I just assumed he was Black. I'm like, cool. It's like a Terrence Trent Darby pop rock thing. And I was a huge Terrence Trent Darby fan so I'm like, this is really cool. That guy was as talented as Prince. He just went crazy first. And so we said, what's the deal with this group? It's like, oh, they're called Kara's Flowers.
They're managed by my manager, Jordan Feldstein. I'm like "Ah can you introduce us?" So we go in for a meeting and we're talking about it and he was like, blah, blah, blah, Adam Levine. Like who is Adam Levine? Oh yeah, they're a bunch of white kids from Beverly Hills. I'm like well, that's surprising. And it wasn't long before the Grammys in 2001 and we were going out there and coincidentally, they were playing a show at the Viper room.
It was a Friday [00:12:00] night of the Grammys and there might've been 75 people in the room. Within about 30 seconds, one of my partners and I started texting each other like "Done. We're signing them."
Keep in mind, every label had passed on the group. Not because they weren't good, but the industry, and I understand why, the industry wants to be able to put you in a box. Because if they can put you in a box and it's a box they know, then they can market it. And keep in mind that in 2001, the rock music was still big, but it had gotten very heavy. The late nineties, it was Gin Blossoms and Smash Mouth, Third Eye Blind, you know.
Jeff: Pearl jam. Yeah.
David: But even past that, like post-grunge had actually gone poppier.
But then in the early 2000, it swung heavy and alternate rock then became Stain and Limp Biscuit and System of a Down and Foo Fighters. And so people heard at the time, Kara's Flowers, [00:13:00] they're really good, but they're not really heavy enough to be a rock band and they hadn't written any of the big songs yet.
So they're not a rock guy. They're not a pop band yet. What are they? And again, my lack of experience in the business
Jeff: They're power pop.
David: yeah. Well, yeah, alternative pop. First blue-eyed soul rock band, which by the way, we didn't come up with that name. One of the press did and we of course stole that headline.
But I always analogize to scouting an artist, if you're a professional, to like baseball scouts. When you're looking at some high school baseball prospects, it's not how good are they today? How good are they going to be in six months or a year in two years? And are they good at the things you can't fix?
So like you can't teach someone to have great hand-eye coordination. You can't teach someone to be fast. You can teach them how to hit a curveball, you can coach them on this and that. And [00:14:00] with maroon five, the thing that wasn't quite there yet where the songs.
But we knew that was actually the easiest thing to work on because if they ultimately couldn't get there on their own, we can bring in people to help. But the things that they had that you couldn't create was that Adam was a star. And stars, you can pause a star, but you can't create a star. And he had a voice that was like a gift from God.
You just can't learn how to sing like that. And they were all great musicians. They had a really different sound. And they're only four pieces. Cause Adam's playing guitar full time, so they brought on James so Adam could be freed up to be more of a front man.
When we saw them we were like, an artist that doesn't fit into one box has the ability to fit into all of them. And when we signed them, we're like you guys are great, the songs aren't there but you go [00:15:00] write. And we didn't tell them what to write other than we said something uptempo that can really open a record.
Cause we heard Sunday morning. We're like, that could be a single, but it's not the first single. It's probably not even a second single. And to make a long story short, after a long writing process when everybody was kind of ready to make the record and getting tense or nervous, Adam showed up with Harder to Breathe, This Love, and She Will Be Loved.
You got to keep in mind, when we saw the band, our big dream for them was where they're going to be this LA Seamster Strokes meets Jamiroquai. Their sound was a little lo-fi garagier than Strokes, but Adam had that voice. And then when they delivered these songs were like, wow, these are amazing.
This is not a cool seamster artist. These are big pop songs. And so we're like, we have to rethink our entire plan, but the point is, [00:16:00] we didn't make them what they are. And this is what I always assume with every artist. I'm the first person that says not everything you do is amazing. You know, there are things that you do that are great.
Let's do more of that. And then there are things that, let's face it, you don't do well. Let's either fix them or stop doing those things.
Jeff: Well, that's a great point. And you and I have talked about songwriting before in previous conversations and about how hard it is for any songwriter artist to get feedback, right? This is part of their souls. They're sharing it. Tell me about maybe a story when you provided honest, perhaps too honest feedback, and it just went to hell.
David: So I'm not going to name names cause she's now a very big, relatively big star. We were seeing a female singer [00:17:00] showcase for us, actually a good singer but it was really early. Candidly, we're doing this as a favor to somebody else, but we're going to give all of our attention, all of our time.
So we went to see the showcase and it was definitely a work in progress. She called us saying, oh, what'd you think? Like, she wants feedback. I'm like, this is what we liked, this is what we think you need to work on. And one thing you need to work on are the songs. Like her songs were, she was a very good lyricist, but she had really no chorus, no melodies, no hooks.
And that's really critical for a mainstream artist. You don't need a great chorus, you need a hook. Usually the chorus doesn't necessarily need to be the chorus, but you need something like that ear worm that lets me get in peoples heads. And her response was, well, that's your opinion.
I'm like, [00:18:00] you're right. It is our opinion. And we get paid to give it. And so we're like, well I will wish you luck. And ironically, this artist ended up getting signed by one of the majors and a friend of mine was her A&R person. And guess what? He's like, you don't have the songs. And she wrote, and the big song ended up being a co-write with another songwriter, which is what we would have recommended.
Jeff: Right.
David: Look, it takes some time in life and it's true in everything, not just in music, sometimes you have to come to realize something on your own. And so clearly she wasn't ready yet to accept that her songs weren't ready. That said to us, she's not ready to work with us because if she had said, I totally agree, what should I do?
Okay. Let us help you. Because even if we didn't sign her right away, we'd be happy to help her because a it's a [00:19:00] karma thing, but also if we put her with a songwriter or producer or another musician and something good comes of it, ideally she says, Hey, those guys recommended this. I like how it came out.
Maybe I should do more things with them.
Jeff: No, I hear ya. Many times I hear great labels, great managers, are oftentimes the behind the scenes person, right. But being behind the scenes, you've probably seen some pretty crazy stuff.
Can you give me something behind the scenes of just something blowing your mind? Maybe it was backstage, maybe it was before a show?
David: I'll tell you the time when I really realized how big Maroon 5 was. One of the things about Maroon 5 was they were very early on embraced by the Black community, including very big Black artists because they still, and I still think of them as a rock band that writes pop songs.
And I think a lot of Black artists [00:20:00] and Black fans could relate to Maroon 5 because of the soul aspect to it, you know? And so right as they were breaking, probably in like 2003, 2004, they were playing the Clive Davis Grammy party.
Jeff: Oh, wow.
David: Which was pretty big unto itself, but I was with them and we were wandering around. And Diddy walks up to him and I'm not joking, bows at their feet. He's like, I'm just a huge fan and I have such respect for you.
Jeff: Wow.
David: I was like, holy crap. And he was so cool about it. He was just a fan, all he wanted to do is just say, guys, I love what you're doing. It's so cool. An hour later, cause at the party you have dinner and then a bunch of artists perform. [00:21:00] And I normally would get like the worst table in the back because I'm just like an executive and not even the talent and the man who got up front, but the publicist ran the party and I was friends with all the publicists.
And they give out the seating assignments. So I'm like, where am I seated in there? They show me my crappy table and they're like, you know, go sit this table. No one at that table is going to show up. And so designated to sit at my table were Kevin Bacon, John Mayer, Reese Witherspoon, Ryan Filipe, Beyonce and Jay Z.
The only ones that didn't show up were Reese Witherspoon and Ryan Filipe. So fast forward to the show started, the band started playing and everybody, most everybody was there at the table. Maroon starts playing and these two people kind of scurry in [00:22:00] and sit down next to me and literally this close to me, Beyonce. I looked at her for the first time just shocked because of Beyonce. And as if she was apologizing, because this was when Jay Z was still running Island Def Jam was like, look, Jay was hosting a dinner across town, but we didn't want to miss Maroon 5.
And so they just hustled over. I'm like, oh my God, it's just nuts. You know?
Jeff: That is an awesome story. Box, we're running out of time here, but let me just a couple rapid fire questions to put you on your feet. What was your first album that you purchased?
David: I'm going to say Parallel Lines by Blondie. I think.
Jeff: Wow. Okay. This is the hardest question ever, but what was [00:23:00] your favorite concert?
David: That's an easy answer, because of the situation. I saw Rage Against The Machine in 1992 at Wetlands in New York, which was their first show ever in New York. And I'm not shitting you, there might've been 50 people in the venue and like most of the label didn't even show up for it. I mean, I'm not even sure the show was for.
But keep in mind that rap rock really didn't exist. And my business partner from Octone at the time was working at Columbia and he's like, I want to play you this new artist that the guy who signed Pearl Jam signed. And he played me Rage Against The Machine. And I'm like, the closest thing that kind of came to my head was like, it's kind of like public enemy, heavier rap. Is this some sort of gangster rap thing?
He was like, I have no idea what it is, but Michael Goldstone signed it and he's got great ears and they're playing tonight. Let's go see it. [00:24:00] And I don't know if you've ever seen any Rage Against The Machine, but they're an amazing live act. They were that good from day one. Cause I heard all the stuff on the record, like you hear a guy scratching.
I'm like, oh, it must be guitar loops. And then you get live and realize Tom Morello is making those noises on his guitar. So he's doing his riffs and then you'll hear it. And I literally was sure Zach de la Rocha's head would explode. I've never seen a more intense physical performance in my life.
I mean, how do you not have a brain aneurysm? And literally for the first time in my life, I got in a mosh pit. I mean, I was overcome by the music.
Jeff: And fortunately you are a big guy, so you own that mosh pit.
David: There were so few people there, the mosh pit wasn't that crowded. And it was like one of those friendly mosh pits. I actually dropped my keys and some guys like dude I think you dropped your [00:25:00] keys. And I've seen Rage several times since and it was
Jeff: they're
David: Just, you know.
Actually I'll make another one, which is more personal. I grew up in New York and going to the garden was just like going to the palace. And so the first time Maroon 5 played at the garden they're on the bill for Jingle Ball, which is a big radio festival. They're one of like 20 artists. So it wasn't like they were headlining it. It was pretty cool to see Maroon 5 in Madison Square Garden.
So they came on, they were by far not the headliner. So I figured the crowd might pay attention to them. And they started playing and the crowd was singing every word to every song. And I fucking cried. Them winning a Grammy and me getting thanked on stage was amazing, but that was a great [00:26:00] professional accomplishment.
The fans singing Maroon 5 at the garden for me merged both together, professional and personal. That was insane. I don't know a lot of words for it.
Jeff: No. Well, that is a great way to end the show. Box, you are the merging between personal professional and just overall greatness in touch. Once again, we are here today with the one and only Dave Boxenbaum AKA Box.
Thanks for being on the show.
David: Oh, it's a pleasure to talk to you, Jeff.
Jeff: Bye Buddy.
David: Catch you soon.
Jeff: Thanks for listening to Voices Behind The Music, a Growth Network Podcast production presented by Feed Media Group. We're on a mission to make it easy, fast, and legal for businesses to use music to power the most engaging customer experiences. Make sure to subscribe to the podcast wherever you get yours and learn more about [00:27:00] us at feedmediagroup.com.
For more episodes of Voices Behind the Music, subscribe wherever you listen to your favorite podcasts.