Wu-Tang Forever? 20 Years Later, these 20 Songs Ain't Nothing Ta F*** Wit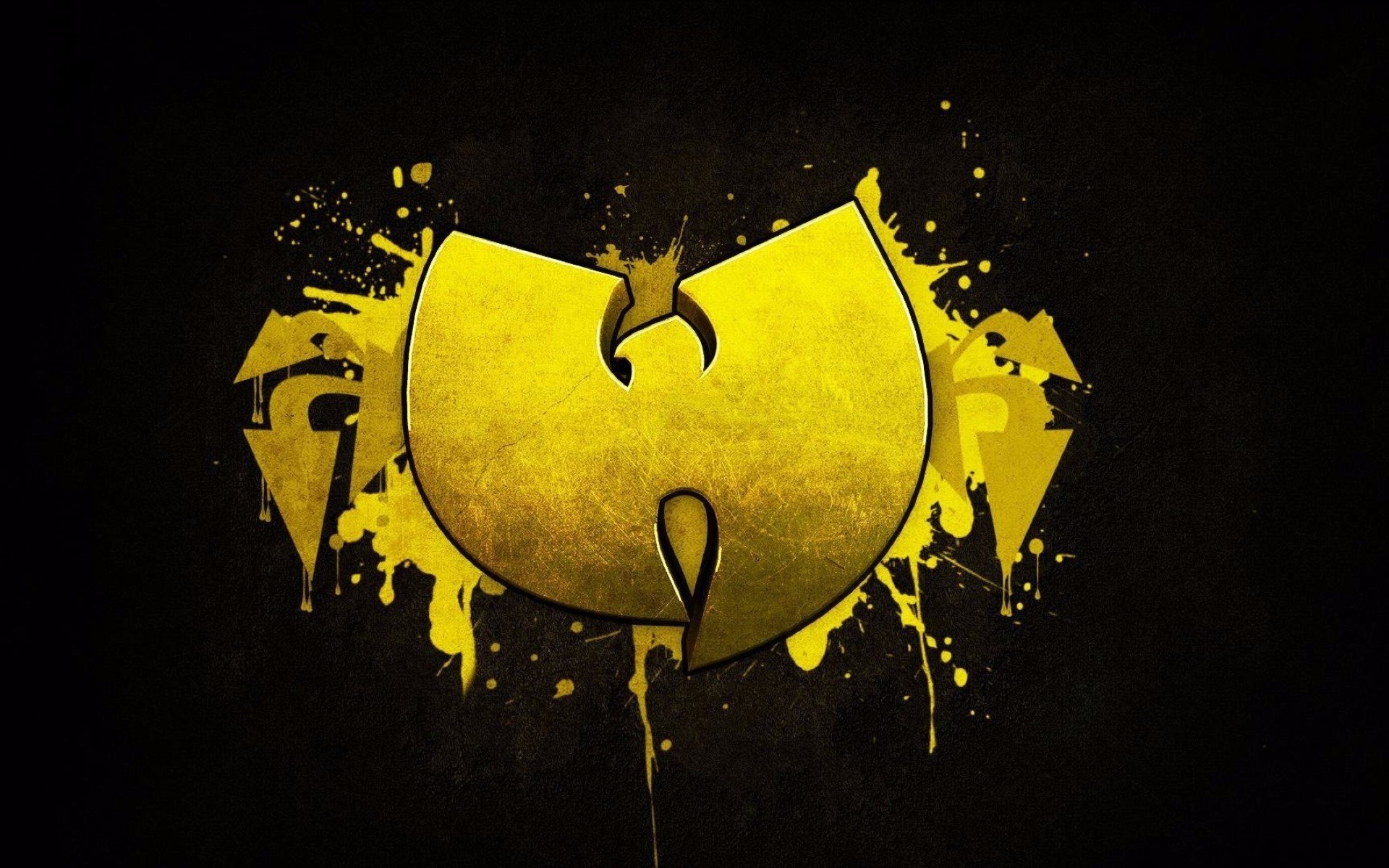 1997 was a major year in hip-hop. The Notorious B.I.G. dominated the charts following the release of his posthumous second album, while in many ways achieving the pinnacle of what it means to be a solo MC. 1997 also saw the Wu-Tang Clan—often hailed as the greatest hip-hop collective—release their second album. The Clan titled this release Wu-Tang Forever.
It's been 20 years and our love affair with B.I.G. proves Life After Death was an appropriate album title. So how is the Wu-Tang Clan's claim to immortality holding up? Their music still sounds fresh and has proved as influential as any of their peers. For example, Kanye West credits Wu-Tang as an influence in his early production, Childish Gambino got his moniker from the online Wu-Tang Name Generator, and Drake went so far as naming a song "Wu-Tang Forever." In honor of Wu-Tang Forever's anniversary, we reflect on the legendary group's history and spotlight 20 Wu bangers that should endure as long as hip-hop is played.
"See, sometimes you gotta flash em back…See n***** don't know where this shit started." – The RZA, "Liquid Swords"
In the early '90s, the RZA assembled his cousins the GZA and Ol' Dirty Bastard plus a half-dozen other Staten Island MCs to record the Wu-Tang Clan's "Protect Ya Neck." The RZA-produced beat provided a raw framework for the wildly diverse rappers to take turns bringing fire to the mic. Their first single led to several record deals and the RZA's visionary 5-year plan:
The Wu-Tang Clan signed with one label.
Individual members could sign to separate labels as solo artists.
The RZA assumed sole responsibility for charting their course from 1992-97.
In exchange, he promised to take Wu-Tang to No. 1.
The stars were aligned for the 9-member Wu-Tang Clan. While holding his own as an MC, the RZA emerged as a world-class producer, creating nearly all the music for a series of 7 critically beloved, blockbuster albums during the group's first 5 years. Enter the Wu-Tang (36 Chambers) introduced the group and set the sonic and lyrical blueprint for all future releases. This was followed by 5 solo albums that gave individual MCs time to shine while being chock full of guest spots from their clansmen. The group then reformed for double-album Wu-Tang Forever—the final coup in achieving global domination. Such a prolific, high quality streak was unprecedented within hip-hop.
Beyond the RZA's considerable talents, the Wu-Tang Clan soared on the strength, charisma, and chemistry of its MCs. With so many rappers vying for the mic, how could they possibly distinguish themselves to listeners in the limited amount of time each got on any album? Their creative solution: while embracing a shared language and lexicon (largely self-invented), the MCs created highly individualistic, distinctive rapping styles and approached each verse like it was their last.
Since 1997, the Wu-Tang Clan has collectively and individually released an enormous amount of music. Some of this has been amazing (Ghostface and Raekwon have been latter-day MVPs), and some less so. The group suffered an enormous blow with the incarceration and subsequent death of Ol' Dirty Bastard in 2004, a true original whose well-publicized antics shouldn't overshadow his musical contributions.
For perspective on the Wu-Tang Clan's achievements, it may be best to look outside of music…Their cultural impact most closely resembles popular narrative art like comic books, Lord of the Rings, Star Trek, Star Wars, and Harry Potter. Wu-Tang created a complete, endlessly growing universe of its own—one that listeners can enter as deeply as they choose.
To those with an appreciation of classic hip-hop, the Wu-Tang Clan offers an unparalleled, endlessly fascinating listening experience...one that can rival and even best that of listening to the Notorious B.I.G. or your favorite solo MC. But even a casual, open-minded listener can experience the thrill of Wu-Tang, especially with a few pointers on who's who and what to listen for.
Check out the full YouTube playlist, featuring these 20 Classic Wu Bangas in chronological order.
Protect Ya Neck from Enter the Wu-Tang (36 Chambers) (1993)
Verses: Inspectah Deck, Raekwon, Method Man, U-God (briefly), Ol' Dirty Bastard, Ghostface Killah, the RZA, the GZA
The song that started the Wu-Revolution. It's still thrilling to hear the audibly hungry new-beez take turns on the attack. Every verse but U-God's kills, with standouts from Meth and ODB (whose half-sung intro "C'mon, baby baby…" surreally sets the stage).
Bring da Ruckus from Enter the Wu-Tang (36 Chambers)
Verses: Ghostface Killah, Raekwon, Inspectah Deck, the GZA
Album opener features kung fu dialogue, an eerie/menacing beat with sharp finger snaps that still manages to swing (a modern update on "Cool" from West Side Story?), and a clearly amped RZA shouting the refrain. Ghost leads the charge with a pointed, madly flowing mission statement: "Ghostface catch the blast of a hype verse, My Glock burst, leave in a hearse, I did worse…"
Wu-Tang Clan Ain't Nothing Ta F*** Wit from Enter the Wu-Tang (36 Chambers)
Verses: the RZA, Inspectah Deck, Method Man
Wu-Tang played a big part in asserting New York's relevance during the Dr. Dre-led West Coast dominance of early-'90s hip-hop. This rallying cry aimed for the hip-hop nation's jugular with a stripped-down trio of rappers and more conventional verse/chorus structure. Check the innately musical Inspectah Deck, who delivers his verse like a veteran jazz musician, followed by one of many standout verses that catapulted Method Man to superstar status.
Da Mystery of Chessboxin' from Enter the Wu-Tang (36 Chambers)
Verses: U-God, Inspectah Deck, Raekwon, Method Man, Ol' Dirty Bastard, Ghostface Killah, Masta Killa
The RZA is hip-hop's Thelonious Monk, his approach to composition leaving a road littered with broken rules and unexpected choices. When it works, as with "Chessboxin'," the results can be thrillingly strange, almost avant garde. Undaunted, U-God delivers a career-best opening verse, though the song is eventually blown to smithereens by ODB's partially-sung, wildly erratic, yet fully and deeply on point verse that encapsulates his unique genius as an MC.
C.R.E.A.M. from Enter the Wu-Tang (36 Chambers)
Verses: Raekwon, Inspectah Deck; Chorus: Method Man, Ol' Dirty Bastard (singing)
There are two versions of Wu-Tang Clan at its greatest: the verse after verse after verse showdown-style of songs like "Protect Ya Neck," and more intimate songs like "C.R.E.A.M." that perfectly pair music with the best small ensemble. The RZA created a mournful, delicate accompaniment for this reflection on life growing up in the ghetto, with one of the most brilliant refrains/acronyms in hip-hop (Cash Rules Everything Around Me).
Can It Be All So Simple from Enter the Wu-Tang (36 Chambers)
Verses: Raekwon and Ghostface Killah
The other standout intimate track from Wu-Tang's debut album, this is the first of an impressively long tradition of Raekwon/Ghostface duets. Two brothers-from-another-mother, these guys have a seemingly irreconcilable ability to deliver some of the hardest, bloodiest raps of the Wu, while balancing these with moments of emotional introspection. Fun Fact: Twins born a few years ago were legally named "Raekwon" and "Ghostface."
And continuing with these 20...
Bring the Pain from Tical (1994)
Release Yo' Delf from Tical
Liquid Swords from Liquid Swords (1995)
Gold from Liquid Swords
Shimmy Shimmy Ya from Return to the 36 Chambers (1995)
Brooklyn Zoo from Return to the 36 Chambers
Ice Cream from Only Built 4 Cuban Linx… (1995)
Rainy Dayz from Only Built 4 Cuban Linx…
Daytona 500 from Ironman (1996)
Winter Warz from Ironman
Triumph from Wu-Tang Forever (1997)
Reunited from Wu-Tang Forever
It's Yourz from Wu-Tang Forever
For Heaven's Sake from Wu-Tang Forever
The Saga Continues
The album version of "Protect Ya Neck" begins with the following recorded exchange between a radio DJ and an enthusiastic caller:
Caller: "You know what I wanna hear, right?"
DJ: "Whatchu wanna hear?"
Caller: "I wanna hear that Wu-Tang joint."
DJ: "Wu-Tang again?"
Caller: "Aw yeah, again and again!"
You don't have to have a child named after the Wu-Tang Clan to agree with this sentiment.
#wutangforever
Image Credit: w-dot.net