101 Classic Hip-Hop Songs Everyone Should Hear (Part 1)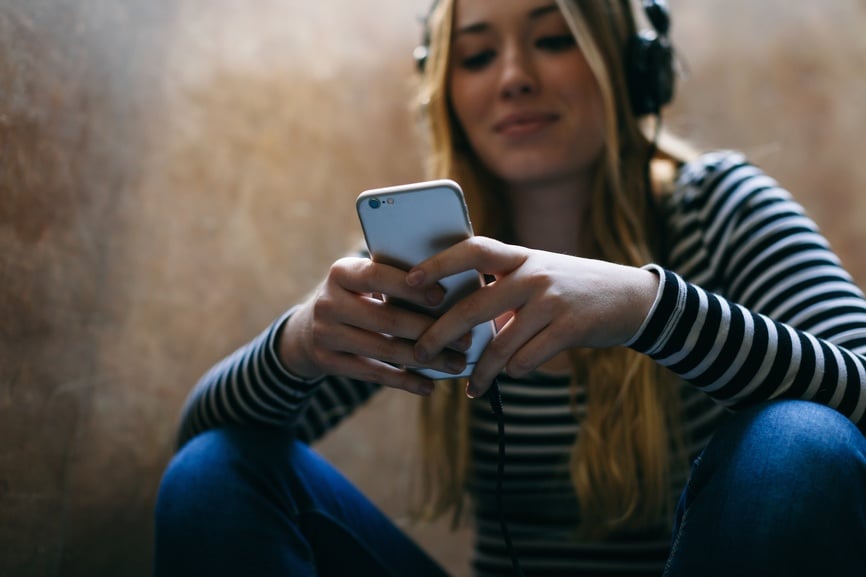 "I said a hip hop,
The hippie, the hippie,
To the hip, hip hop, and you don't stop…"
Best Hip-Hop Songs of All Time? Here are 101 Classics.
As the 1970s drew to a close, the playful lyrics of "Rapper's Delight" boldly announced that a new style of music was brewing in New York City. This music, eventually called hip-hop, made the radical step of stripping out melody and focusing on the rhythm and sound of a vocalist's delivery.
It's probably impossible to pinpoint the birthday of hip-hop, which grew out of block parties in the Bronx before any commercial recordings were made. According to rapper KRS-One's "South Bronx" lyrics, it may have been 1976, though others cite the parties that DJ Kool Herc was throwing in 1973. Either way, hip-hop is celebrating at least 40 years of game-changing, booty-shaking music.
In honor of this revolutionary art form's anniversary, we were inspired to create a list of 101 hip-hop classics everyone should hear. For many people born in the 1970s and 1980s, hip-hop is as important (if not more so) than rock music. And while rock has been canonized for many years—who doesn't know and love certain songs by the Beatles, the Rolling Stones, and Led Zeppelin?—hip-hop is fresh enough that its legacy is still being defined.
Whether you're a lifelong hip-hop head or a curious music lover who wants to stretch your ears, consider our list a primer for the musical genre. We picked 101 classic hip-hop songs from the past four decades, trying to be as representative as possible of all eras and styles. Some clear MVPs emerged: in our opinion Dr. Dre, Jay-Z, and the Wu-Tang Clan are the most important hip-hop artists of all time, with many close seconds we invite you to discover and debate.
The First Decade (~1976-85)
While the first few songs on our list clearly reflect the formative influence disco had on hip-hop, the earliest rappers and DJs quickly established hip-hop's own stylistic DNA with call-and-responses, braggadocio, and looped drum break samples that still form the foundation of contemporary hip-hop. These old-school classics may sound a little dated, but they have lost none of their potency at moving the crowd.
1. Rapper's Delight by The Sugarhill Gang (1979)
https://www.youtube.com/watch?v=rKTUAESacQM
2. The Breaks by Kurtis Blow (1980)
3. Jazzy Sensation (Bronx Version) by Afrika Bambaataa & the Jazzy Five (1981)
4. Planet Rock by Afrika Bambaataa & the Soulsonic Force (1982)

https://www.youtube.com/watch?v=hh1AypBaIEk
5. The Message by Grandmaster Flash & The Furious Five (1982)
6. White Lines (Don't Don't Do It) by Melle Mel (1983)
7. Sucker MCs (Krush-Groove 1) by Run-DMC (1984)
https://www.youtube.com/watch?v=7PMmOdeMSzo
8. Friends by Whodini (1984)
9. The Show by Doug E. Fresh & the Get Fresh Crew (1985)
10. Rock the Bells by LL Cool J (1985)
https://www.youtube.com/watch?v=ZyswjkZJugI
11. P.S.K. What Does It Mean? by Schoolly D (1985)
The Second Decade (1986-95)
If the first decade represented hip-hop's infancy and childhood, this is the period when hip-hop blossomed into a perceptive, prolific, and assertive adult in peak fighting form. Run-DMC initiated hip-hop's first crossover to the mainstream (with the rock/hip-hop hybrid "Walk This Way") and Dr. Dre continued the push across America and the world. Still, some of the best hip-hop music remained underground, partially hidden from mainstream America and its commercial influence.
This second decade arguably produced hip-hop's strongest crop of artists, songs, and albums, and is often referred to as the "golden age" of hip-hop. The sheer diversity of styles and lyrical approaches—encompassing political activism, the nihilistic beginnings of gangsta rap, and everything in between—is unequalled in the history of hip-hop. You'll find the blueprint for much of today's popular music in the groundbreaking songs below.
12. The Bridge by MC Shan (1986)
13. Peter Piper by Run-DMC (1986)
https://www.youtube.com/watch?v=oo5-74dWGS0
14. Push It by Salt-N-Pepa (1986)
15. South Bronx by Boogie Down Productions (1987)
16. Boyz-n-the Hood by Eazy-E (1987)
https://www.youtube.com/watch?v=6twy639dNA0
17. I Know You Got Soul by Eric B. & Rakim (1987)
18. 6 in the Mornin' by Ice-T (1987)
19. It Takes Two by Rob Base & DJ E-Z Rock (1988)
https://www.youtube.com/watch?v=vsxsyZqmmlQ
20. Ain't No Half-Steppin' by Big Daddy Kane (1988)
21. My Philosophy by Boogie Down Productions (1988)
22. It's My Thing by EPMD (1988)
https://www.youtube.com/watch?v=ULHi3GeLiC4
23. Follow the Leader by Eric B. & Rakim (1988)
24. The Symphony by Marley Marl feat. Masta Ace, Kool G Rap, Craig G & Big Daddy Kane (1988)
25. Straight Outta Compton by N.W.A. (1988)
https://www.youtube.com/watch?v=kIJeJK0iZDE
26. Don't Believe the Hype by Public Enemy (1988)
27. Children's Story by Slick Rick (1988)
28. It's Funky Enough by The D.O.C. (1989)
https://www.youtube.com/watch?v=SebNC_176hE
29. Buddy (Native Tongues Decision) by De La Soul feat. Q-Tip, Phife Dawg, Jungle Brothers, Queen Latifah & Monie Love (1989)
30. Words I Manifest (Remix) by Gang Starr (1989)
31. Fight the Power by Public Enemy (1989)
https://www.youtube.com/watch?v=mcbFJAcuomI
32. Me So Horny by 2 Live Crew (1989)
33. Slow Down by Brand Nubian (1990)
34. AmeriKKKa's Most Wanted by Ice Cube (1990)
https://www.youtube.com/watch?v=YyQpWS3sNkw
35. Mama Said Knock You Out by LL Cool J (1990)
36. Can I Kick It? by A Tribe Called Quest (1990)
37. Mind Playin' Tricks by The Geto Boys (1991)
https://www.youtube.com/watch?v=uV3QYQzlcJ4
38. Live at the Barbeque by Main Source feat. Nas, Joe Fatal & Akinyele (1991)
39. O.P.P. by Naughty by Nature (1991)
40. Scenario by A Tribe Called Quest feat. Leaders of the New School (1991)
https://www.youtube.com/watch?v=X9Gd7pAbUjk
41. Trapped by 2Pac (1991)
42. So What'cha Want by the Beastie Boys (1992)
43. Mic Checka (Remix) by Das EFX (1992)
https://www.youtube.com/watch?v=hjb5RWL-Qxk
44. Deep Cover by Dr. Dre feat. Snoop Doggy Dogg (1992)
45. Nuthin' But a "G" Thang by Dr. Dre feat. Snoop Doggy Dogg (1992)
46. Jump Around by House of Pain (1992)
https://www.youtube.com/watch?v=vfblUSCaAQk
47. It Was a Good Day by Ice Cube (1992)
48. Passing Me By by the Pharcyde (1992)
49. They Reminisce Over You (T.R.O.Y.) by Pete Rock & C.L. Smooth (1992)
https://www.youtube.com/watch?v=GIGri_PkRoU
50. Protect Ya Neck by Wu-Tang Clan (1992)
51. Who Got the Props? by Black Moon (1993)