20 Best Songs of 2020 (So Far)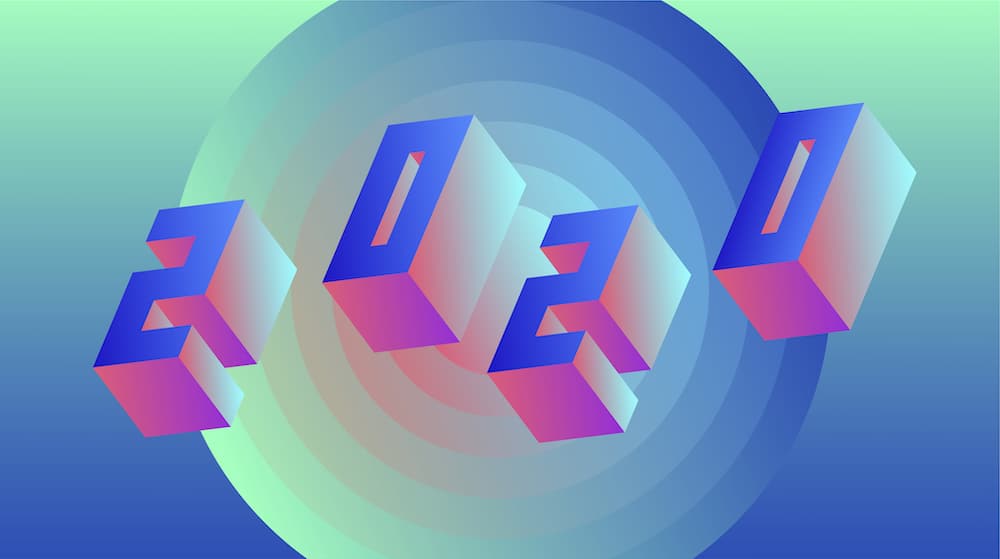 The first half of 2020 was so crazy it was sometimes hard to make time for new music...Even for music curators like ourselves! Tour cancelations and venue closures have had a major impact on music fans and the artists who depend on live performances for income. But it hasn't been all bad news. Whether your exposure to new music has been limited to the latest hits or you've managed to dig a bit deeper, the 2020s have already delivered lots of great songs.
We've picked 20 Best Songs of 2020 (So Far), comprised of 10 Favorite Hits and 10 Deep Cuts. Curious why these specific tracks stood out from the hundreds of others we've listened to? We've included a few notes about each song and the artists who made them.
Check out the full 20-track YouTube playlist here.

10 Favorite Hits
"At the Door" by The Strokes — The Strokes are back! Casablancas' emotive baritone swims through this sparse and moody track that hits all the right spots. The Strokes are older and that jaded New York vibe finally has some bite behind it.
"
The Bigger Picture
" by Lil Baby — The fight for racial justice has been accompanied by lots of recent impassioned protest songs. "The Bigger Picture" (which charted at #3 on the
Billboard Hot 100
) is notable for coinciding with Lil Baby's commercial peak. We admire the rap star's timely contribution to the Black Lives Matter movement, in a song well-suited to his understated trap flow.
"BOP" by DaBaby — The title of this song says it all. DaBaby has been on a run of hits and BOP is the standard bearer. DaBaby's delivery captures a bounce that gets your body moving and doesn't get stale.
"Don't Start Now" by Dua Lipa — Timeless, fresh pop done well. Dua Lipa arrives as a pop superstar, thanks to a great groove that borrows liberally from disco, terrific melodies, and tart lyrics. (See also: Lipa's excellent "Break My Heart.")
"Good News" by Mac Miller — A beautifully subtle and heartbreaking sign-off. The late rapper stretches his wings wide on a song that's more Dr. John than Dr. Dre. It's lyrically touching, with a gorgeous accompaniment co-written by famed composer/producer Jon Brion.
"Lost in Yesterday" by Tame Impala — After a period of less popular (though excellent) releases, Tame Impala came back strong with a catchy and moving album. This track is emblematic of what has always made them so good.
"Malibu" by Kim Petras — Kim Petras has a voice that transforms what should be a boring Miley Cyrus knockoff (though the song is not actually a cover of Cyrus' "Malibu") into an earworm of 80s inspired beach jam.
"Say So" by Doja Cat — In the mold of classic Outkast and Missy Elliott songs, Doja Cat sings the chorus and spits the verse...and does a great job at both.
"Supalonely" by Benee feat. Gus Dapperton — A summer bop about being lonely? Benee found something special with this song and her delivery is just the right combination of bubbly and self-deprecating. (In the opinion of one of our curators, this hit and the prior one are pretty similar. Equally great though. Something in the zeitgeist?)
"Yo Perreo Sola" by Bad Bunny — A feminist power song masquerading as a sex jam by a straight guy? Possibly. Either way, the groove on this is undeniable and Bad Bunny's slouchy croon is used to great effect.
10 Favorite Deep Cuts
"Beautiful" by Rhye — Rhye are known for elegant and beautiful arrangements, and this song is no exception. Smooth without being cheesy, it sets the perfect early evening vibe from a band that's found a niche with lots to explore.
"Crush" by Duckwrth — Duckwrth has been working in music for some time now but hasn't had what we would call a hit. That doesn't mean he hasn't been making quality material and this song is no exception. "Crush" has a bounce and undeniable groove.
"A Hero's Death" by Fontaines D.C. — Of the many, many buzz bands that come and go, it's tough to spot keepers that will reward long-term fans. We'll put down money on Fontaines D.C. though. Their credentials? 1) Lead singer Grian Chatten's distinctive voice, 2) consistently strong songwriting, and 3) (it pains us to write this) the stellar reputation of their live show. This lead single—and shot of endorphins—off forthcoming 2nd album sets a high bar.
"I Want You to Love Me" by Fiona Apple — Given the critical adoration heaped upon Fiona Apple's latest album, including a selection is a bit of a gimme. From the whimsical accompaniment to the prolonged "yoooooooou" of the chorus to her committed wig-out at the end, it's an instant classic.
"In a Good Way" by Faye Webster — Faye Webster has captured the essence of "getting in your feelings" but in the best kind of way. Moody and slinky but with a positive twist, this song is a great mood setter.
"Love Breaks Down" by PREP — Day-time disco has a hero in PREP. This song says swimsuits by the pool but still has plenty of character and substance.
"Neither/Nor" by Moses Sumney — With the delicate invocation of West African kora, a sumptuous arrangement builds around Sumney's impressively wide-ranged vocals. This epic music counterpoints a lyrical reclamation/celebration of ambiguity. It might take a couple spins for this pearl to sink in.
"Overlord" by Dirty Projectors — Angular guitar, check. Acrobatic, soaring melody, check. Smooth but scathing lyrics, check. This song marks all the boxes for what makes Dirty Projectors great.
"Summer All Over" by Blake Mills — We love songs like this that force you to lean in and really listen...and that reward this extra effort with something special. Which is certainly the case with this sadly subdued and very timely summer song.
"Thoughts and Prayers" by Drive-By Truckers — This country rock song packs a punch! Pretty melodies and a gently rollicking groove frame cutting lyrics that eviscerate gun-loving Americans and N.R.A.-backed politicians...for their consequences-by-damned refusal to protect citizens from gun violence.
Image Credit: Synchtank