A 2023 workout music strategy to retain new users in the New Year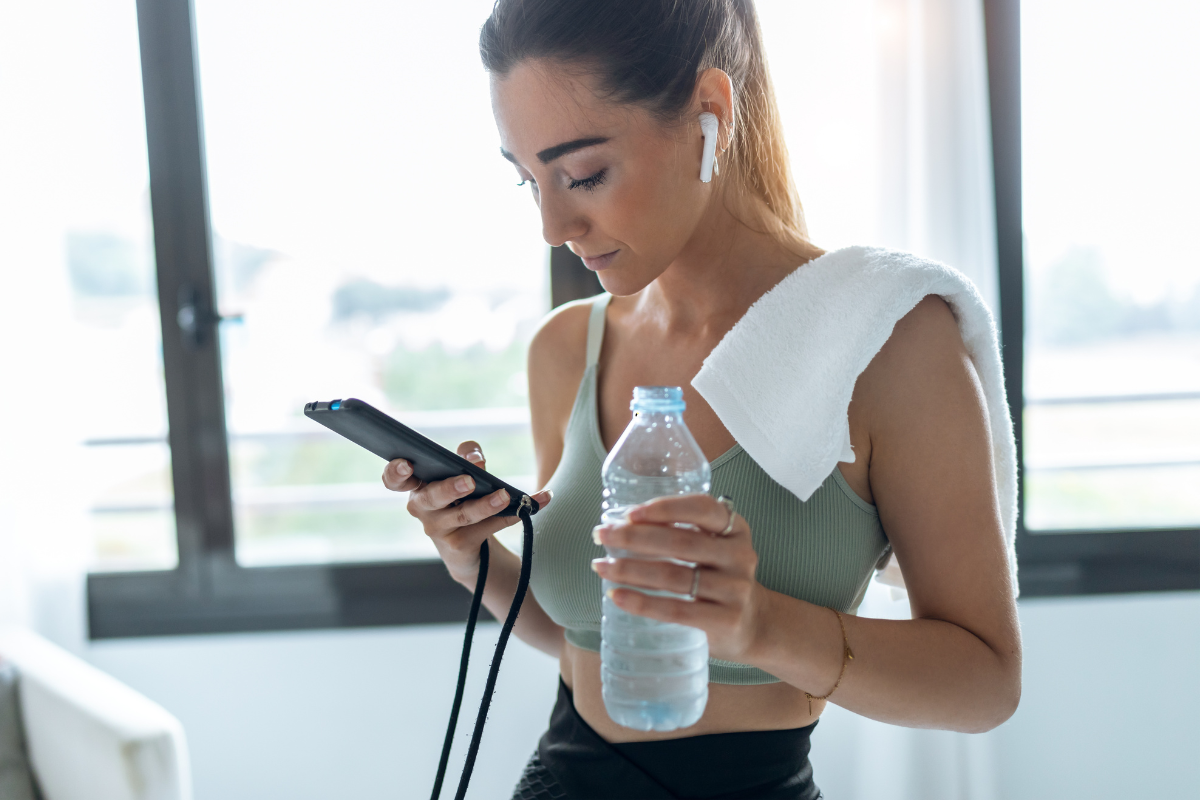 Is your fitness brand falling behind on your workout music strategy?
For fitness and wellness brands, January presents an opportunity to connect with new customers as New Year's fitness resolutions inspire people to get in better shape, often seeking out new programs promising a healthier start to the year.
With 2023 just around the corner, it's likely that you've already started your holiday campaigns to put your app top of mind when the clock strikes midnight.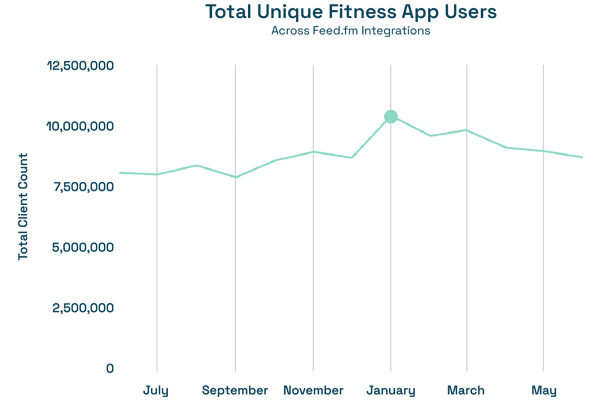 Feed.fm data shows the number of users logging workouts in January 2022 jumped 20% over December 2021. With a slough of new apps, devices, and hybrid options popping up throughout the last year, competition is fierce in digital fitness.
Music can help you keep users engaged.
Which apps will succeed in helping people maintain their health goals and enthusiasm all year long? And how?
🎶 Queue music
Music's positive effect on customer retention: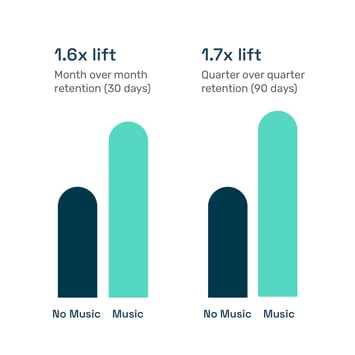 Feed.fm's comprehensive music solutions, which combine licensing and integration with expert curation, have been proven to increase D90 retention 1.7x, an important metric for fitness companies hoping to keep new and existing customers coming back all year long.
Not just any music will do...
*93% of people say that music makes or breaks a workout, and the right song at the right time is proven to help your mood and performance.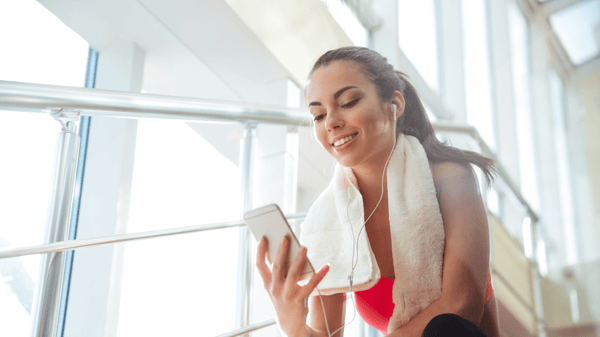 So how do you choose the right workout music for your fitness offerings?
Finding the right workout music for your fitness brand.
Feed.fm powers music for the world's leading fitness apps.
We love getting into the nuts and bolts of fitness music preferences across workout modalities. Decisions about music choice are always customer-specific and made with the app's end users in mind, so we've developed a worksheet to help you start planning an effective workout music strategy.
Use this simple checklist to lay the foundation for an effective workout music strategy. Follow our proven process as you consider your brand's audience and content, plan for data and integration, align with goals, and set yourself up for smart music selection and curation: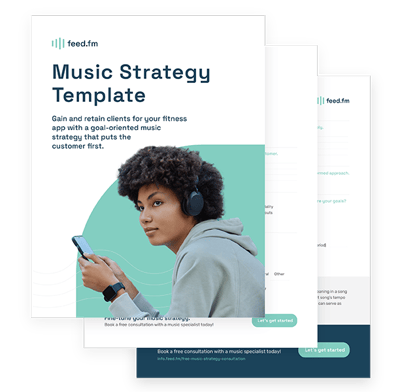 Keep it fresh.
Great music strategies evolve. Savvy fitness brands are optimizing their music offerings every month, and it's never too early to start planning music integration for new products.
Find a music partner.
Whether you are programming music in a fitness app for the first time or looking to revamp your 2023 workout music strategy for an established brand, the Feed.fm team is here to help.
Schedule a free consultation with a music specialist today to chart a plan to meet your customer engagement goals in the new year.