Analyze and Optimize - The Rinse and Repeat of Music Curation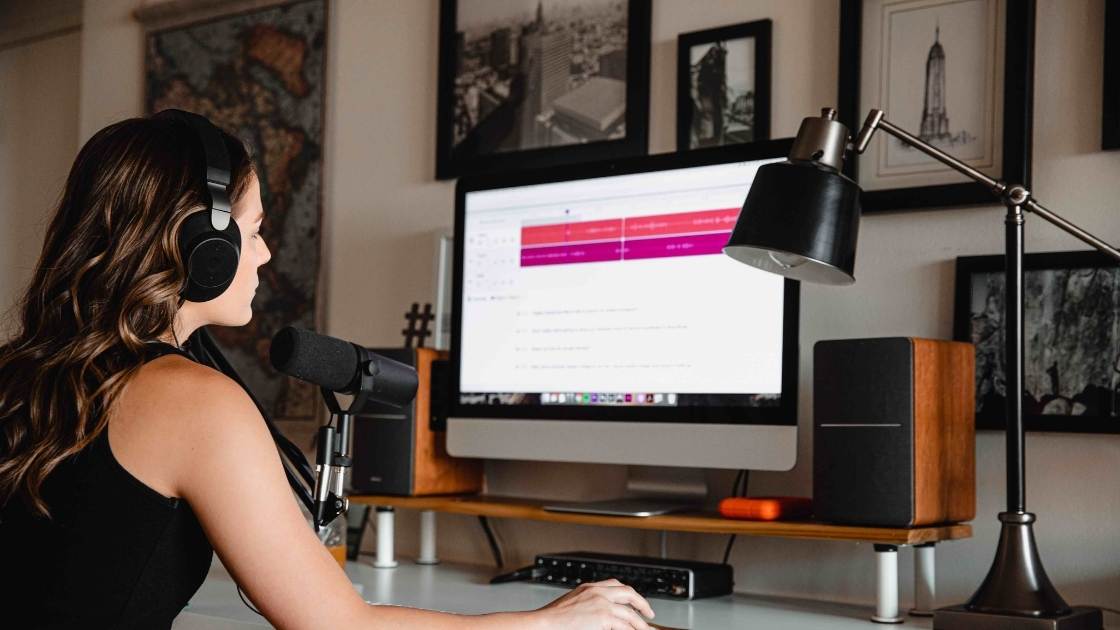 Music can enhance so many of life's experiences, and when the perfect music is paired with an activity, the effect can be magical. Whether it's a fitness workout, a meditation session, or just relaxing and falling asleep, the right music at the right time makes everything better. The music curation team here at Feed Media Group (FMG) is experienced at selecting music for businesses—we understand how important it is to expertly and thoughtfully choose in-app music for your customers and to refresh those selections regularly, which has been proven to drive engagement, retention, and revenue. Through our B2B music platform, Feed.fm, we work with a variety of businesses, anticipating and meeting the evolving needs of fitness, health, and wellness apps.
For businesses looking to integrate music, it's important to understand the importance of music curation not only during the planning phase, but as an ongoing and evolving strategy. Music curation is not a one-time event—it's a continual process. When Feed.fm curators work with a new client, we learn everything we can about the company and its mission, how the product is used, and customer preferences so that we can develop custom music stations to match. But the work of the music curation team is not done when a new station is launched. With optimization as the goal, we assess music stations regularly, removing tracks that are stale or that users are skipping while adding new ones to increase customer satisfaction, usage times, and retention.
Our diverse curation team includes musicians, dj's, and ethnomusicologists from record labels, tech companies, radio, and the classical music world. These music specialists take a hands-on approach to optimization, spending a substantial amount of time on each client's app to understand each unique user experience. Testing might include putting on sneakers and going for a run to test a running station, or sitting down and meditating to evaluate the ambient music in a meditation station. Decisions about music choice are always customer-specific and made with the app's end users in mind.
Keeping your music stations fresh and up-to-the-minute is always a top priority. Your customers may be loving Dua Lipa's current hit, but six months from now, aren't they going to want her newest chart topper? Whether you're featuring pop music or another genre, cultural relevance is an ever-evolving landscape, and even the most carefully selected jams may have a limited shelf life.
The music curation team's musical knowledge is broad and deep, and that expertise is a huge advantage for tech companies competing in a crowded field to find and retain customers. Curators watch current music trends very closely and have a keen understanding of what types of music will appeal to various demographic groups. They're able to read the virtual room and can predict musical preferences more accurately than an algorithm, which may select for certain characteristics while not recognizing others. A curator can analyze the data in light of the cultural context; for example, a curator would understand how some music may be polarizing, with those who love it and those who hate it, and can implement such tracks carefully while monitoring the customer response.

Music is assessed in terms of its tempo, intensity, cadence, and bpm (beats per minute) to determine the ideal music station for the activity. For health and wellness companies, this is crucial. HIIT workouts have unique requirements, as do meditation and relaxation. The stations must be able to fit with the dynamic arc of a workout session, including warm-up, high-intensity exercise, and cool-down. The quantitative aspects of this analysis, such as bpm, are combined with more qualitative metrics that require the expertise of a human curator. For example, in the use case of music for running, will a track actually work for an uphill run, and will it help motivate the runner?

This level of curator attention and musical granulation has really paid off for Feed.fm client Sworkit Health, a health and fitness app that offers a remarkable level of personalization for the end user. Sworkit discovered that their customers who played Feed.fm music had a 90-day retention rate 2.5 times that of those who didn't use them—now, all their customers use music stations curated by Feed.fm. Ryan Hanna, the Chief Product Officer of Sworkit Health, says, "Feed.fm has made our app experience better and working lives easier. The integration was easy to set up, and we love knowing that all of our music stations are continually updated with fresh music and optimized by the Feed.fm curation team."

Our health and wellness clients appreciate that they can focus on what they do best for their customers and leave the music curation and integration to our specialized team. Fluent in the language of music—everything from the layers of cultural meaning in a song to the technical details of that song's tempo and bpm—Feed.fm's curators can serve as your guides and translators. Experienced in talking with non-musicians about music, they can explain the important considerations in terms that don't require a Ph.D. in musicology to understand. Click the button below to make an appointment to speak with one of our specialists about your music strategy.
Feed Media Group is for businesses that need licensed popular music to create the most engaging customer experiences. Unlike navigating complex, time-consuming negotiations with music labels and publishers, Feed Media Group's proprietary streaming platform and SDKs deliver pre-cleared music—compiled by the industry's best curators—complete with user analytics, payments to rightsholders, and legal indemnification for our customers.
Feed.fm powers music for the world's leading brands including American Eagle Outfitters, Mayo Clinic, Mirror, Nautilus, and Tonal; and up-and-coming startups use Adaptr to create unique music-based experiences. Our music partners include Warner, BMG, and Merlin.