Afrobeats Artists You Should Know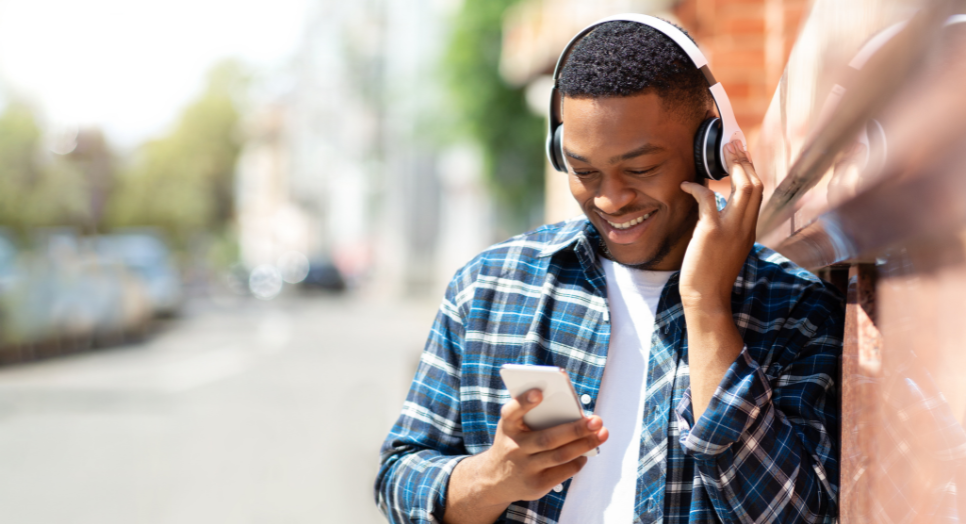 We've talked about the rise of Mexican regional music (corridos) globally, but will it have the staying power of Afrobeats? Some of the factors that contribute to the longevity of a music genre include cultural appeal, global reach, adaptability to evolving trends, and its impact on mainstream music. The intoxicating rhythm of West African music, commonly known as Afrobeats, has been dominating the charts for over a decade. Both genres happen to be among my favorites because they go beyond their accolades within the music industry by celebrating culture.

The surge of Afrobeats has been more than just a musical revolution; it has been a celebration of African culture, resilience, and creativity. Keep reading to learn more about Afrobeats and Afrobeat artists you should know.
Afrobeats History
This musical genre comes with a rich and long history tracing back to the 1960s - Fela Kuti, also known as the "father of Afrobeats," was known for his innovative approach to music, fusing traditional African rhythms with elements of jazz, funk, and highlife. His music was not only musically groundbreaking but also socially and politically charged, addressing issues of corruption, oppression, and inequality.

It wasn't until the late 2010s that we started to see the global popularity of Afrobeats, turning artists like Wizkid, Davido, Burna Boy, and Mr. Eazi into household names.
The Exposure and Growth of Afrobeats
The growth of Afrobeats can be attributed to many things, globalization being one of them. From collaborations with mainstream artists to social media's impact on increasing exposure, Afrobeats is undeniably redefining the global music landscape. Recently, it has made its mark by earning its own Grammy category and Billboard chart.

We've seen Afrobeats complement everything from hip-hop, to rock, to pop, through collaborations with Drake, Fall Out Boy, Ed Sheeran, and Selena Gomez. We've compiled a list of Afrobeats artists you should know:
WizKid: With his infectious melodies and genre-blurring style, Wizkid's music has the ability to transport listeners to the vibrant streets of Lagos while also resonating with a global audience, making music a truly immersive experience.
Burna Boy: Burna Boy's music is an unapologetic celebration of African identity and an exploration of social and political themes. His unique fusion of Afrobeats, dancehall, and reggae creates a powerful sonic backdrop for his thought-provoking lyrics.
Libianca: Libianca's music is a fusion of traditional African rhythms and modern elements, resulting in a refreshing sound that captures both the essence of her heritage and the spirit of contemporary music.
Tay Iwar: Tay Iwar's soulful voice and introspective lyrics delve into the depths of human emotions. His music serves as a soothing escape, inviting listeners to reflect and connect with their inner selves.
Omah Lay: Omah Lay's smooth vocals and relatable lyrics effortlessly blend R&B (one of my favorite genres) and Afrobeats, creating a sound that resonates with both young and old.
Amaarae: Amaare's music is a celebration of self-expression and individuality, inviting her listeners to embrace their unique identities and embrace the unconventional.
Arya Starr: Arya Starr's fresh perspective on contemporary issues and her soulful voice make her a rising star in the Afrobeats scene. Her music is a testament to the power of young voices in shaping the genre's future.
Fireboy DML: Fireboy DML's emotionally charged lyrics make his music a journey through love, heartbreak, and self-discovery - giving us all the feels.
Rema: Rema's youthful energy and versatile sound offer a glimpse into the future of Afrobeats. His music seamlessly blends genres, as we've witnessed through his collabs.
Oxlade: Oxlade's angelic voice and poetic lyrics bring a sense of vulnerability to his music. His introspective songs touch on themes of love, growth, and personal exploration.
In the dynamic landscape of music, the enduring essence of genres like Mexican regional music and Afrobeats goes beyond charts and trends. These genres, each in their own way, harness the power of culture to create a lasting impact. Through their rhythms and stories, these genres illuminate the enduring potency of music as a bridge between cultures.
Mexican corridos and Afrobeats alike remind us that the true legacy of music lies in its ability to foster connections, evoke emotions, and honor heritage. They are living embodiments of culture's ability to transcend time and space, speaking to the universal human experience.
We encourage you to be moved by exploring different genres; here's a taste of Afrobeats for your next workout.