Hot Corrido Summer: A Regional Mexican Music Mixtape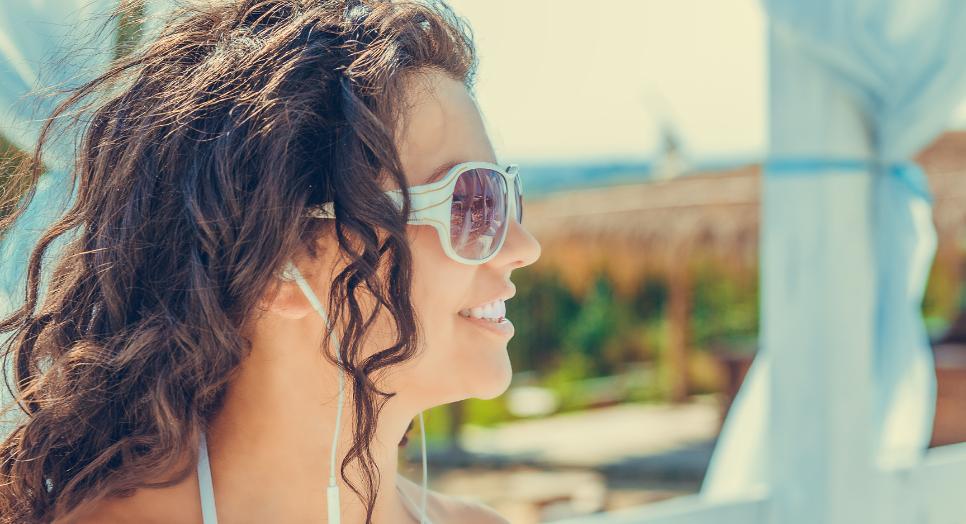 It's almost summertime, and the Billboard charts are lit up with Latin hits yet again. However, this summer we have new faces topping the charts in an old Mexican song style that was created over 200 years ago. So, what is a corrido?
The corrido is a traditional regional Mexican ballad style that has evolved over the past 200 years. This latest evolution of corridos music has started a new sub-genre in the urbano market with the likes of Peso Pluma and Nataniel Cano, who was featured in my first mixtape for Feed discussing the Diaspora of trap music. Like trap, corridos are all about storytelling. The instrumental acoustic guitars with sometimes thumping electric bass and/or horns have more in common with folk and polka music than hip hop. With one foot in the past and the other infused with trap lyrical and sung rhyming style, a new sub-genre is born.
Now let's rewind because, at the beginning of this article, I said this genre has been around for 200 years. To give more context as to the vastness and value of this music, I felt obliged to ask my colleague Daniela Velazquez to share on this topic. Her lived experience adds to why this music is gaining traction.
"Growing up Mexican, regional Mexican music and corridos were meaningful soundtracks to my life, from the fiestas enjoying a carne asada to the car rides with my family. Like air, it was everywhere, and I was taking it all in. Back then, I inherited the musical personality of my parents, grandparents, and even my great-grandparents!

I was blessed to grow up with four great-grandparents. I credit my love for boleros to my great grandparents on my dad's side, mi papa Tony and mi papa Jose. My inherited music personality also included regional Mexican música norteña from artists like Intocable, and of course, countless corridos.

Intocable in concert at the Chumash Casino Resort Photo Credit: Dwight McCann/Chumash Casino Resort/www.DwightMcCann.com, CC BY-SA 2.5


After my family immigrated to the US from Mexico, my music personality intensely diversified and really started to take shape. Listening to 106.1 on the school bus rides, watching VH1, being introduced to reggaeton, and discovering my love for 80s R&B, which catalyzed my love for Jazz and Blues through artists like Billie Holiday. If there were a soundtrack to my life, it would be one of the most eclectic you'll ever hear.

MX TV GRUPO FIRME ZÓCALO - Photo Credit: Secretaría de Cultura de la Ciudad de México, CC BY-SA 2.0

To witness the rise of regional Mexican music and corridos today as a Latina has brought me a great sense of pride in seeing the rest of the world embrace our culture in this way. Some of my favorite corrido artists are Peso Pluma, Fuerza Regida, Yahriza y Su Esencia, Grupo Firme, and Marca MP. They are bringing us storytelling through their lyrical expertise infused with trap flows and beautiful staccato flourishes of norteño strings. They are building on the roots of classic Mexican music and modernizing while staying true to the essence of music in this digital age."
Daniela Velazquez
Feed Media Group
Recruiter & People Ops

Bad Bunny and Reggaeton's success in opening up new lanes for Latin artists in the American market is directly related to the growth of regional Mexican music and the popularity of corridos. However, unlike reggaeton, this music has a history of over 200 years old. Bringing traditional sounds to the charts makes this an incredible accomplishment, and the trend is indicative of the ever-growing Latin market in the United States.
So this summer, whether you're heading to the beach, firing up the barbeque, or looking for the best Latin music for workouts, give corridos a chance and delve into the marvelous world of regional Mexican music. Music is a wonderful way to power your workouts and your mind, so when adding corridos you're adding its rich history as well. Daniela and I have curated the best corridos songs in this Corridos Summer Mixtape to get you ready for the summer. Just remember to be careful, this mix is Hot Hot Hot!