Make "No Excuses" for a Lousy Workout Soundtrack: 1000s of Exercisers Vote on Their Top Workout Songs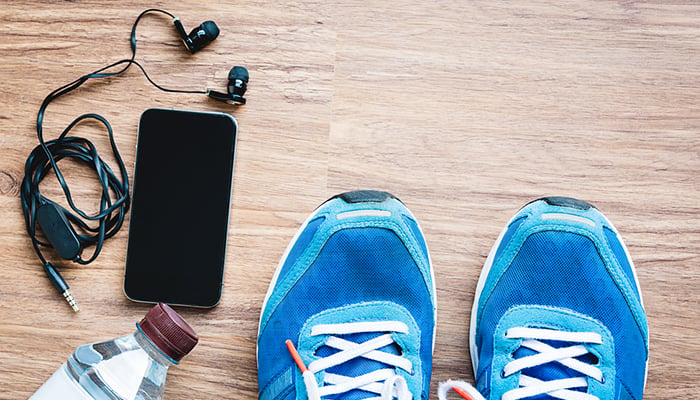 The past five years have seen significant growth in the fitness tech sector, transforming how many people exercise. One thing that isn't changing? The need for fresh, inspiring music, which has been shown to enhance athletic performance for professionals and amateurs alike. A detailed study by the Sports Medicine – Open journal found that people work out 28% longer per week when they have the right music.

As a B2B music company, Feed.fm is on the front lines of this fit tech groundswell, handling music licensing, curation, and integration for more than 40 different fitness customers. The specific exercise programs offered by our customers (Fitbit, 8fit, Tonal, Mirror, and others) differ greatly. That said, there are a few workout music stations that are always winners regardless of activity.
Here are the Top 3 Workout Stations that our customers request most frequently:
1. Pop
2. Hip Hop
3. Throwback Jams
It's no coincidence that a Google query or search on your music streaming service of choice yields loads of results for each of these.

Since "Pop," "Hip Hop," and "Throwback Jams" are all extremely broad categories, Feed.fm's curation team works with our partners to tailor music selections to their distinct user preferences. And the final piece of the curation puzzle comes with playback analytics. We look at how strongly each song is preferred and aggregate their performance to continually fine-tune and refresh music stations. In this way, we rely on a blend of art and science to deliver the right song at the right time.

Top Workout Songs

Here's a counterintuitive finding from our music curation: a great pop (or hip hop, or throwback) song doesn't necessarily translate to a great workout song, and vice-versa. This discrepancy usually comes down to a song's tempo—which can be calculated objectively as BPM (beats per minute), and its intensity—which is more of a gut-level assessment. Now consider the fact that pop music has been getting slower over the past several years. For anyone curating workout music, this presents a conundrum in creating stations that are simultaneously current and appropriately intense.

Our solution? Mixing those current hits that get people fired up with a selection of more under-the-radar popular songs. The playback analytics keep us honest, allowing us to glean insights like a) Billie Eilish isn't liked by this customer's users, b) this Hip Hop station should focus more on trap vs. older-school rap, and c) which one-hit wonders have aged better than others.

We've run the data across all our customers, boiling down their top-performing Pop, Hip Hop, and Throwback Jams stations to just five songs apiece that are consistently preferred for soundtracking today's workouts. You'll see lots of chart-toppers alongside a song or two that may be new to you.

Pop
"HandClap" by Fitz & The Tantrums
"Let Me Go" by Hailee Steinfeld & Alesso feat. Florida Georgia Line & Watt
"The Middle" by Zedd, Maren Morris & Grey
"No Excuses" by Meghan Trainor
"Symphony" by Clean Bandit feat. Zara Larsson
Hip Hop
"DNA." by Kendrick Lamar
"Loyalty." by Kendrick Lamar feat. Rihanna
"Ni**as in Paris" by Jay-Z & Kanye West
"No Limit" by G-Eazy feat. ASAP Rocky & Cardi B
"Workin Me" by Quavo

Throwback Jams
"Crazy in Love" by Beyonce feat. Jay-Z (still the G.O.A.T., in this curator's humble opinion)
"Express Yourself" by Madonna
"Jump Around" by House of Pain
"Say You'll Be There" by Spice Girls
"U Can't Touch This" by MC Hammer

Feel free to lace up your favorite running shoes and test these songs out on a workout of your own!
You may be left wondering what music pairs best with yoga? Feed.fm also curates yoga music stations for many of our fit tech partners, using the playback analytics described above to refine our curatorial instincts. Check out "The 2 Yoga Music Mixes You Should Know About" for a primer on this topic.
Image Credits: BodyFit.TV, Mountain Trek