Deep Cuts: Lizzo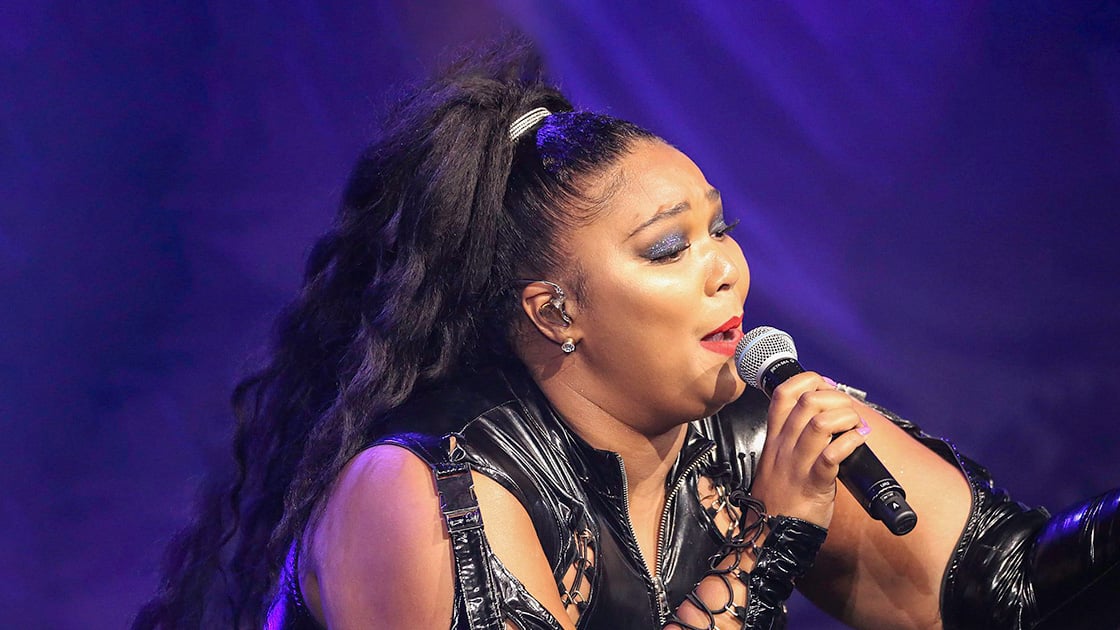 Every couple of years, there is an artist who completely captures popular culture and eclipses everything else in the musical zeitgeist. In 2019, that artist was undoubtedly Lizzo. The release of her major label debut album, Cuz I Love You, that year, was not the beginning of her music career however. Instead, it was the result of years of music making, discovering her sound, honing her rap skills in Houston, then joining various music groups in Minneapolis, and even garnering the attention of Prince himself.

Lizzo's ability to effortlessly flow between hip hop, R&B, and soul, while being a classically trained flutist, brought unique and irresistible qualities to her music. The mass appeal of her music combined with her overt messages of self-love made her the reigning queen of body positivity. Her live shows became legendary. With bright and sparkling costumes and twerking dancers, they were a celebration for every person she has impacted with her thoughtful and braggadocious lyrics. She continues to do things her own way as she searches for under-represented dancers in her show "Watch Out for the Big Girls" which premiered on Amazon Prime earlier this year.
Her catchy one-liners from songs like "Truth Hurts," "Good As Hell," and "Juice," have been permanently stamped onto the fabric of pop culture. (You can't hear "I just took a DNA test…" and not finish the line). While a loyal fan base has given songs like "Water Me" and "Like A Girl" huge streaming numbers as fan favorites, there's still much of the Lizzo catalog that has not reached total mainstream saturation.
With the upcoming release of her new album Special, let's look at a few Lizzo deep cuts worth adding to your playlist:
From her 2016 EP Coconut Oil, we get a preview of the inspirational swagger that would become Lizzo's signature. With James Brown levels of funk, Lizzo preaches and we're ready to join the choir.
Granted most Lizzo songs could appear on an album called Lizzobangers, but if the more R&B/soul-leaning style of her radio singles made you forget she can rap, "Pants vs Dress" is here to set the record straight. Old school hip hop suits her musical confidence when she drops lines like "So I'm going to sit in my throne / And you can get in your chair."
If you thought flute, church organ, and trap beats don't belong in the same song, Lizzo proves you wrong… very wrong. She rewrites all the rules, except the one about daily moisturizing.
Prince's influence on Lizzo is most clearly heard in this funky rock ballad and demonstrates her shapeshifting abilities for all genres and styles.
Lizzo tries out afrobeat production on this track with a mellow dancehall feel and addictive percussion that shows off another side of her musical influences.
This track is a power ballad with a capital "P." The heartbreaking ballad dances between classic R&B instrumentation and modern swagger when you need a break from the self-love anthems.
Lizzo joins Caroline Smith for a fun, '80s synth-pop track that brings the positivity without the boring lyrical tropes: "Don't wanna think like a man / Or Look like a model / I wanna look like my momma / Five foot two and a natural woman."
| | |
| --- | --- |
| Listen to Lizzo's Deep Cuts Playlist. | |
Beyond her accolades and top charting singles, these lesser-known songs from Lizzo are an important piece of her catalog as she roots her identity in self-acceptance and many tracks make for a highly motivating workout soundtrack. And if you are part of the 93% of people who believe music can make or break a workout, the empowering lyrics and earworm beats of a Lizzo song are sure to have you feeling good as hell even during the toughest exercises.
| | |
| --- | --- |
| If you want a deeper dive into Lizzo's prolific catalog, fitness-ready hits, and commitment to inclusivity, watch our discussion on Inside Music Curation. | |
Feed Media Group is for businesses that need licensed popular music to create the most engaging customer experiences. Unlike navigating complex, time-consuming negotiations with music labels and publishers, Feed Media Group's proprietary streaming platform and SDKs deliver pre-cleared music—compiled by the industry's best curators—complete with user analytics, payments to rightsholders, and legal indemnification for our customers.
Feed.fm powers music for the world's leading brands including American Eagle Outfitters, Mayo Clinic, Mirror, Nautilus, and Tonal; and up-and-coming startups use Adaptr to create unique music-based experiences. Our music partners include Warner, BMG, and Merlin.
Photo Credit: Andy Witchger | Creative Commons Attribution 2.0 Generic