Infographic: The Power of Music in Digital Fitness Apps and Devices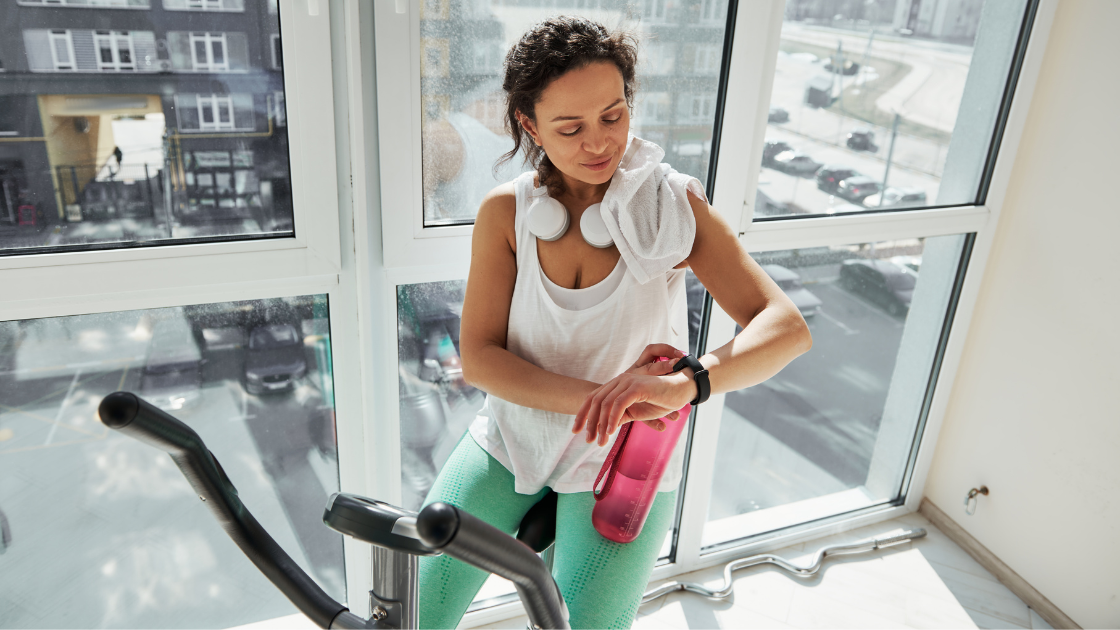 As the B2B music provider for over 50 of the world's leading fitness brands, Feed.fm is in a unique position to aggregate user data for fitness industry insights. Our H2 2022 music trends report compares consumer engagement and preferences for *connected devices and fitness apps.
93% of people say that music makes or breaks a workout, and the right song at the right time is proven to help one's mood and performance. Even with gyms reopening and some consumers choosing brick-and-mortar or hybrid workout routines, we've continued to see digital fitness usage increasing during H2 2022 compared to H2 2021.
Over the past six months, Feed.fm has served 425 million songs to 8.7 million unique users. That's a lot of ear time and a lot of data. We've packaged our findings to help connected devices and fitness apps fine-tune music strategies for the remainder of '22. Not a fitness industry insider? No worries: many of these takeaways can be directly applied to your own workouts.

Whether you're in the business of connected devices or fitness app workouts, here are six areas to consider as you hone your music strategy…
1. Connected Devices (vs.) Fitness Apps
In looking at playback and usage data for our customers with connected devices and equipment, we found that more uptempo music was used for cardio-based workouts where heart rate monitoring abilities are used. In terms of stylistic preferences, these correlate to an older demographic who are able to financially invest in tech-savvy workout equipment. Looking specifically at our app-based customers with minimal equipment needs, there is more focus on yoga and bodyweight activities and higher usage of downtempo and ambient music stations.
2. The Power of Music

Our customers know the right music can make a huge difference in exercise. That's why we love getting into the nuts and bolts of fitness music preferences across workout modalities. In examining session times for users with and without music, there is no denying the power of music: we see 3x longer session times with music than without! For both connected devices and fitness apps, our professionally curated stations keep users engaged, encouraged, and excited from warm-up to cool down.
3. The Right Music Keeps Customers Coming Back

For connected devices and fitness apps alike, integrated popular music delivers ROI on two distinct fronts: in addition to driving higher session times, it strengthens long-term retention. We consistently find that D30, D60, and D90 retention increases significantly when our business partners integrate Feed.fm music. The right song at the right time is a powerfully motivating factor, with 93% of people saying music makes or breaks a workout.
4. Music Trends
As we saw in our 2021 year-end report, pop continues to dominate the listening habits of fitness enthusiasts. However, we did see some interesting nuanced differences between users of connected devices versus app-based platforms. Connected device users had a greater preference for rock and country stations compared to app-based users' affinity for hip hop and more under-the-radar and dance/electronic artists. But ultimately, users of both platform types couldn't resist the genre-bending allure of hitmakers like Doja Cat, Lil Nas X, and Justin Bieber.
5. Songs & Artists That Bridge The Gap
The top songs both connected device and app-only users preferred while working out included many of today's radio hits and Billboard chart-toppers. These massively popular songs from well-known artists typically dabble in post-genre pop and blend musical styles in unique ways. While there was no escaping the pop punk stylings of Olivia Rodrigo's "good 4 u" and The Kid LAROI & Justin Bieber's "Stay," we also see a shift in focus to experimental artists like Lil Nas X and Doja Cat who are breaking down rigid gender/identity barriers and boundaries. Along with pop icons like Harry Styles and Halsey, they are fostering more diversity and cultural acceptance–which we applaud–while making innovative pop music for the masses.
6. Tips for Your Fitness Music Strategy
It's important to survey fitness users periodically about their musical preferences. Learning that most of them love Lizzo but dislike Justin Bieber might translate directly to higher retention and usage. If you're able to incorporate a feedback mechanism like skip functionality into the music interface, you might realize that users prefer Lizzo for some activities and Bieber for others.
Other top fitness music recommendations are:
Focus on intensity, i.e., how a song feels energy-wise, more than just bpm (beats per minute). The double-time

trap DNA

which continues to saturate hip hop and genres as diverse as pop, rock, and country means many of today's hits can legitimately be interpreted as having more than one bpm.
75% familiar tracks + 25% up-and-coming songs by favorite and newer artists is an ideal recipe. Too many "music discovery" moments during workouts can cause distraction when users need to stay focused on performance with a background soundtrack they know and love.
With the arrival of summer, we'll continue thinking deeply and carefully about fitness music and how to differentiate the soundtracks for connected devices and fitness apps. And we can't resist sharing a dedicated Songs of Summer mixtape that's full of the jams we'll be playing on repeat!
If you are a digital fitness company interested in adding popular music to your dynamic workouts, we'd love to hear from you.
*the application of digital technology to sports, fitness and wellness activities using a "smart" mix of hardware, software, and content