Workout Music to Fine-Tune Your App Personalization Strategy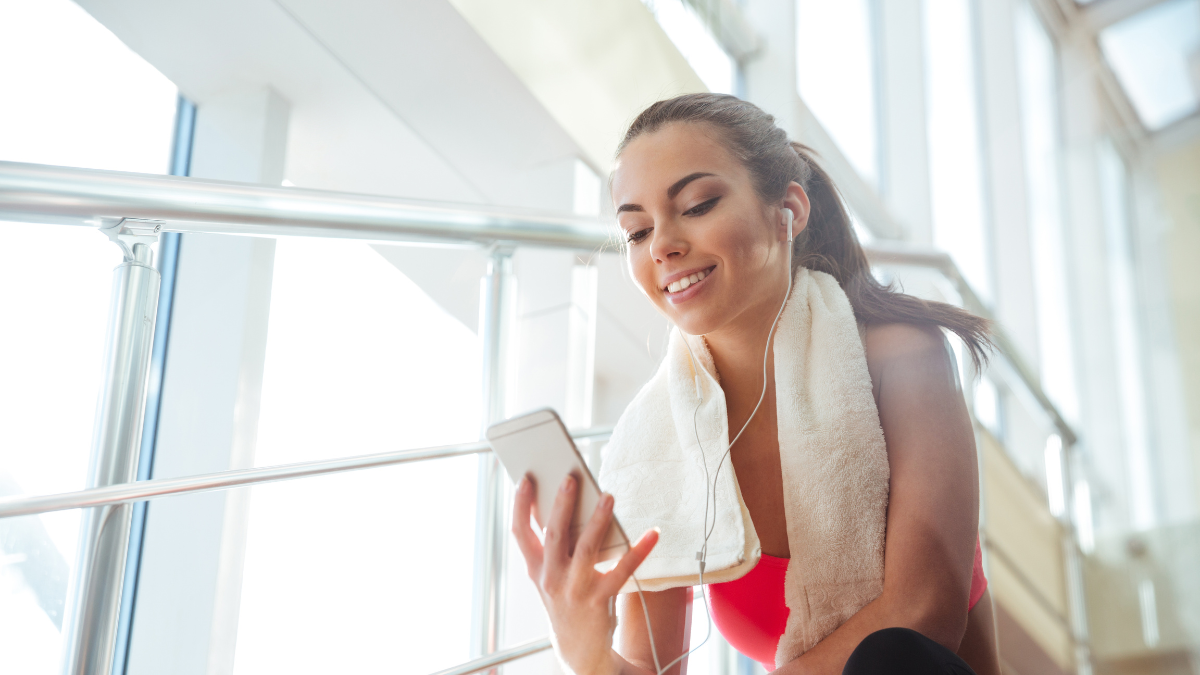 How top fitness apps use music for app personalization.
Music has the uncanny power to create an environment, set a mood, and motivate people to move. In fact, according to research by Feed Media Group1, 93% of exercisers say that "music makes or breaks a workout." But what do people think makes for great workout music? You'll get as many answers as people you ask. De gustibus non est disputandum, or as we say now, "There's no accounting for taste."
Favorite workout music ranges so widely that it's impossible to please everyone, nor should you have to try. Feed.fm allows your app to provide highly personalized music to your users—inspiring their workouts, reflecting their individuality, and helping them feel at home on your app.
Send a Message with Music
With over 1,000 new apps being introduced each day on the Apple App Store2, your app needs to demonstrate to new users immediately that it belongs on their home screen. Once they find the app that works for them, digital fitness users are fiercely loyal: 96% use only one app3. Personalized workout music sends a strong message that your app values the individual user and respects their unique needs and preferences. Combining personalized fitness and music is a winning combination that will earn your app a place in their hearts and in their workout schedule.
Music Integration for Everyone
Sworkit Health aims to deliver an intensely personal workout, no matter who you are or where you are. Partnering with Feed.fm has allowed Sworkit to provide appropriate workout music to an extremely diverse group of users.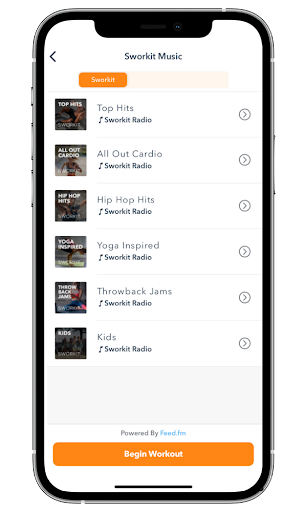 During the COVID-19 pandemic, Sworkit responded to the need for workouts for children stuck at home, and the curation team at Feed.fm, in turn, developed a customized music channel designed to appeal to kids. With this incredibly timely offering, Sworkit has seen its popularity soar and is now being used at over 15,000 schools around the world. Overall, Sworkit customers who use Feed.fm's curated music stations have a 90-day retention rate that's more than double (2.5x) that of users who don't.
Curated and Updated Music for Apps
At asensei, the goal was a "frictionless experience" for users, to drive engagement with and enjoyment of the digital fitness app. They learned right away that users wanted workout music, but not the hassle of choosing and setting it up on their own. Working with Feed.fm gives asensei access not only to the copyrighted music they want but also to the services of the music curation team that creates and continually updates the music stations that users can choose from. The partnership with Feed.fm allows asensei to focus on their niche—creating highly individualized rowing programs—while Feed.fm provides the personalized music. asensei's users reap the rewards: those who use Feed.fm's music channels have average session times 4 times longer than those who don't.
Taking App Personalization to the Next Level
Future provides an extraordinary level of personalization, pairing users with a world-class trainer who designs custom workouts for them, tracks their progress, and offers daily feedback and two-way communication. Looking for a partner that would not only be able to provide popular music, but also take care of music licensing, tracking, and reporting, Future found it in Feed.fm.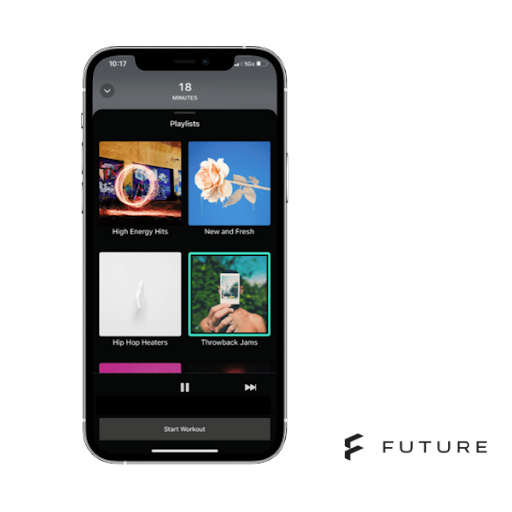 Through Feed.fm's simple tech integration, Future is able to offer users the option of nearly a dozen custom stations ranging from high-energy hits to throwback jams and chill beats. The addition of personalized workout music is incredibly motivating: users who are on a Feed.fm-powered music channel have workouts that last 3.3x as long as those who aren't. Future and Feed.fm go so well together that a digital fitness membership with Future is now provided to employees of Feed Media Group as part of their employee wellness package.
An App for Every User and Every Day
True personalization means customization not only to the specific user, but also to the use case4. From one day to another, moods can change, workout intensity will change, and the type of workout may change as well. Everyone has their own idiosyncratic musical tastes, but tastes can change too. Flexibility and variety are, therefore, key to effective personalization. The apps that users keep on the home page are the ones that are able to grow and change along with them.
Are you ready to start using music to personalize your users' digital fitness experience?
1https://blog.feed.fm/new-data-pointing-toward-hybrid-model-of-fitness
2https://42matters.com/ios-apple-app-store-statistics-and-trends
3https://blog.feed.fm/in-app-music-drives-engagement-retention-and-roi-for-mobile-apps
4https://blog.feed.fm/right-music-right-workout-right-time