Helping the Heart Find its Rhythm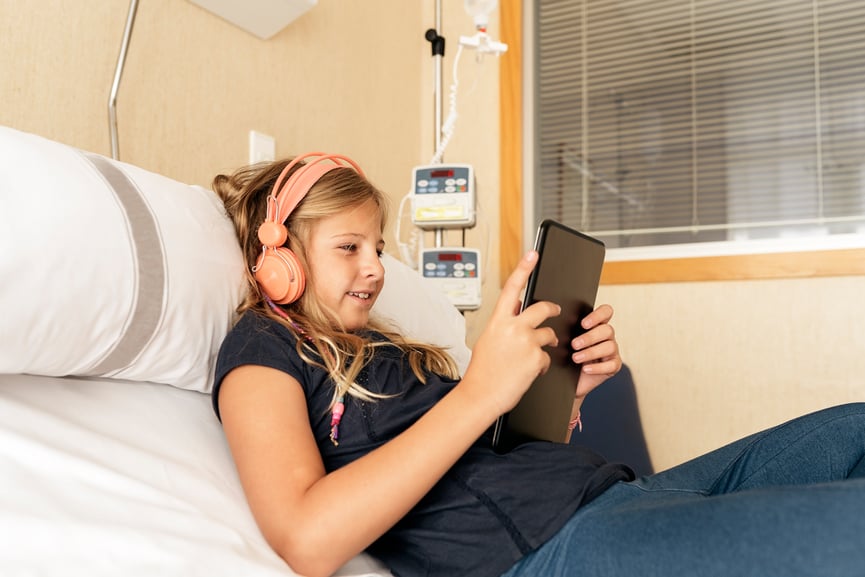 Music can bring about intense, measurable physiological changes. At Feed.fm, we talk a lot about music's ability to get you through the tough parts of a workout through psychological and physiological stimulation. Because we are often focused on music's impact on exercise, we tend to gravitate to its profound impact on endurance (music increases by 15%!) and perceived exertion (music decreases by 12%!). But we know that music also has the power to decrease arousal and bring heart rate, blood pressure and even body temperature down. For this post, I'll be exploring the ability of music to down-regulate key body measurements and how it can help heal.
Music has been used as a relaxation tool for centuries, but we're only recently seeing the impact through studies in academic settings. For example, a 2012 Chicago Medical School study found that music has beneficial effects in reducing blood pressure and heart rate in a variety of clinical settings, including pre-op and ICU. One of the true advantages of music in these settings is that there are zero side effects, which means anyone can take advantage of the positive impact.
Also not surprising, the genre and tempo of the music are incredibly important in achieving the desired effect. This 2016 study found that music by Mozart and Johann Strauss II lowered the subject's blood pressure and heart rate, while music by ABBA did not (sorry disco lovers). Interestingly, Mozart's music had the strongest effect; the specific piece they used was Symphony No. 40 in g minor.

There isn't a lot of literature on exactly how music causes the desired changes, but music has been proven to help the heart contract and push blood through the body. It makes sense, then, that a slower tempo with soothing tones will help achieve the rhythms needed to reduce hypertension, blood pressure and heart rate.

There are many clinical examples showing that music combined with medication creates an overall more powerful and positive impact. For example, a study conducted at the São Paulo State University (Unesp) clearly showed the impact of music in intensifying the effects of drugs to combat high blood pressure. Participants took their medication one day as usual with no music, and the next day they listened to music for 60 minutes after taking it. The team took heart rate variability measurements at 20, 40, and 60 minutes after the participants took the blood pressure medication. The heart rates of the music-listening participants dropped significantly 60 minutes after taking blood pressure medication, whereas when they did not listen to music, the heart rates did not slow down at all. For anyone looking to recreate the effects at home, the songs that they listened to included instrumental piano versions of Adele's "Someone Like You" and "Hello," as well as an instrumental version of "Amazing Grace" by Chris Tomlin and "Watermark" by Enya.

Another interesting approach to sound healing is Vibroacoustic Therapy (VT). There are a number of progressive hospitals in the United States using VT to address pain and depression. The treatment uses high-performance acoustic transducers to deliver low frequencies and therapeutic music that is both felt and heard. The medulla is stimulated by the sound and the vibro-tactile input impacts nerve bundles along the spine. Patients see a measured relaxation of tissues, a dilation of blood vessels and increased dopamine production. Benefits from the treatment have been felt from patients struggling with a huge range of challenges, including asthma, autism, insomnia, cerebral palsy, and Parkinson's disease. The practical application leverages "soundchairs" or "soundbeds" with speakers in them to deliver vibrations paired with carefully curated music. VT is a well-adopted practice throughout Europe, but is harder to find in the US.

While science is lagging in terms of being able to understand how sound heals, there is a growing body of research. In general, medical research follows the predominant technology available in hospitals and doctor's offices, all of which is big business. Practitioners need to use insurance codes for everything, and if a new technology or procedure isn't supported by the payers, it is less likely to be used. For a current-day example of medical treatment moving from the margins into the mainstream, consider the transition acupuncture is making within American medicine.

There are many promising uses of sound for healing beyond the widely used ultrasound technology, but until there is a clear path to revenue for device companies it will be hard to marshall research resources. That said, the impact of sound for healing and regulating the body is increasingly clear. Given the low cost and low danger of potential side effects, many medical practitioners are championing a combination of sound healing and traditional western treatments. We're looking forward to the continued study of music for wellness and proliferation of sound treatments in the coming years.
Want some sound healing of your own? Our relaxing music collection has mellow music that can bring your heart rate down and help manage stress.