How Do I Get a License to Stream Music?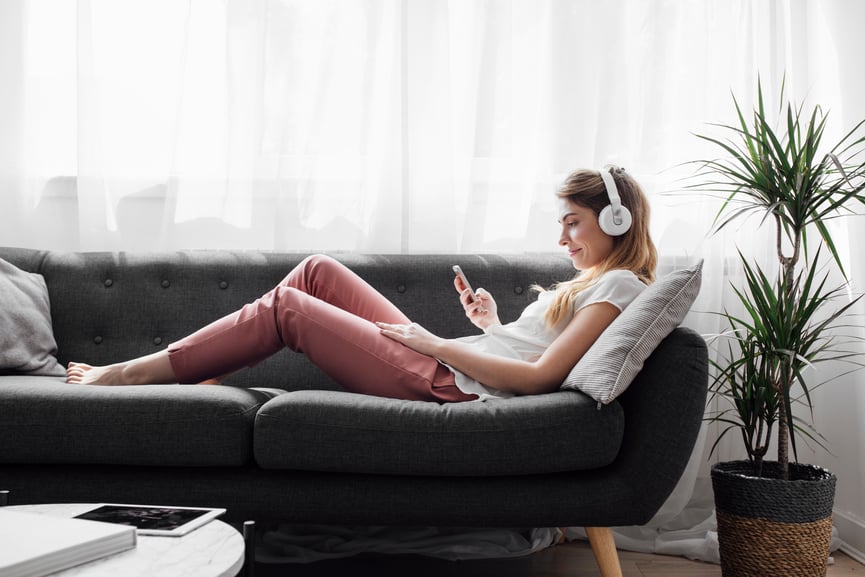 Many consumer-facing businesses—fitness companies, retailers, conferences, etc.—have migrated online or doubled-down on digital over the past year. Regardless of how the pandemic ends or when the "new normal" arrives, it's certain that fierce competition for attention in the digital landscape will remain. One of the proven differentiators that can significantly increase customer "stickiness" is music, and the demand for legal music integration has never been greater.

As a B2B music-as-a-service company, Feed Media Group (FMG) knows that music is a sound investment (pun intended), provided that you're strategic about the way it's incorporated. First, the bad news: music licensing is famously complex and expensive. Confusing copyrights and upfront advances are daunting, sometimes resulting in costly delays to market.

The good news is that the music industry understands the vital role digital innovations such as streaming play in a thriving, stable music ecosystem. As COVID-19 continues forcing the world to find new ways to connect, there's also a recognition that music rights holders could end up making even more money as they ride the next wave of technological evolution.
Context in place, let's address the question "How do I get a license to stream music?" You've probably realized at this point that there's not a simple answer in the world of music licensing, and it's unlikely that any one license will cover your business needs. The simplest way to determine which music solution is best for your business—while steering you clear of the biggest potholes—is to describe the typical use cases.

CAVEAT: In no way are we offering legal advice, just trying to simplify the complex world of licensing.
MUSIC FOR BUSINESS: LICENSING USE CASES

If you want to use music in a movie, commercial (including social media ad), or television show, you need a synchronization license. This allows you to use music fixated to moving images. For popular music, a synchronization license can ONLY be obtained on a song by song basis by getting a license for the song(s) from the record label/artist and the publishers/composers (and that means all the composers that own a part of the song).
Who to talk to: Record label and Publishers

If you want to use music in the background in your business or offer live music, you need a public performance license. A public performance license can be granted by a performing rights organization ("PRO"). In the US, there are 4 PRO's. Each individual writer chooses what PRO they want to work with. The PRO makes it possible for a business to get one performance license that covers all of the writers that PRO represents. The only way to ensure you have a public performance license with all the writers of every song you use is to get a license with all 4 PRO's. Note: you cannot use a personal streaming service (Spotify, Apple Music, etc.) for a business purpose. Your license with the streaming service specifically prohibits this.
Who to talk to: All 4 Performance Rights Organizations, or work with a qualified background music provider

If you want to use music in a fitness class (or any business in which music is integral to the experience), it's more complicated. You still need to work with the PROs, but it's a DIFFERENT license than the one you obtain for background usage.
Who to talk to: All 4 Performance Rights Organizations and Record Label, or work with a qualified Group Fitness music provider

If you're an early stage company who wants to choose specific music to use in your app, connected device, or on your website with or without video (fitness, social listening, games, etc.), you now have the option of using Adaptr for one-click licensing.
Who to talk to: No conversation needed! Check out Adaptr

If you want to use music in your app or website and the music can be randomized for the end user, you need Non-Interactive. For example, a soundtrack to a workout that is pre-selected for beats per minute and timing, but songs are shuffled for the user each time they do the workout (like a radio station).
Who to talk to: FMG

MORE ABOUT FEED MEDIA GROUP

FMG is one of a handful of companies that specializes in helping businesses successfully address and navigate all of their music licensing needs. We offer our partners the opportunity to stream popular music, engage users without exposure to advertising, and ensure that artists and copyright holders receive their royalties. And we place ROI—the measurable, increased satisfaction of your valuable customers—at the heart of our business model.

Click the button below to connect with us or if you have any additional questions about music licensing.