Live Webinar - Feel The Burn Not The Churn: Using Music To Drive Retention in Digital Fitness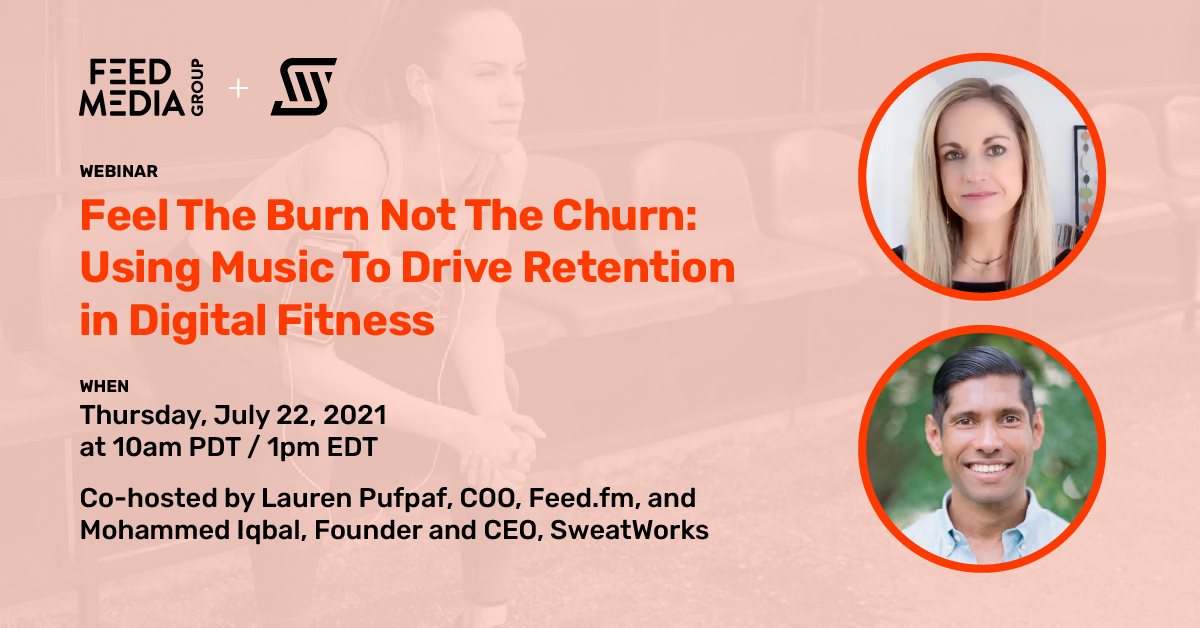 Join us to learn how using music drives retention in your digital fitness apps. Co-hosted by Feed Media Group, COO, Lauren Pufpaf, and Mohammed Iqbal, founder and CEO, SweatWorks. In our webinar we will cover the following topics:
How Music Can Increase Your App Session Times 4.5X
The Art of Curation
Avoiding Legal Pitfalls When Using Music In Your App


Music Licensing is typically confusing, time consuming, and costly, slowing down time-to-market. We will discuss today's smarter alternatives, best practices, and building community.
Registration is free and space is limited. Reserve your spot today.
Feel The Burn Not The Churn: Using Music To Drive Retention in Digital Fitness
Thursday, July 22, 2021
10:00 a.m. Pacific / 1:00 p.m. Eastern