Music Festivals Roundup: Summer & Fall 2018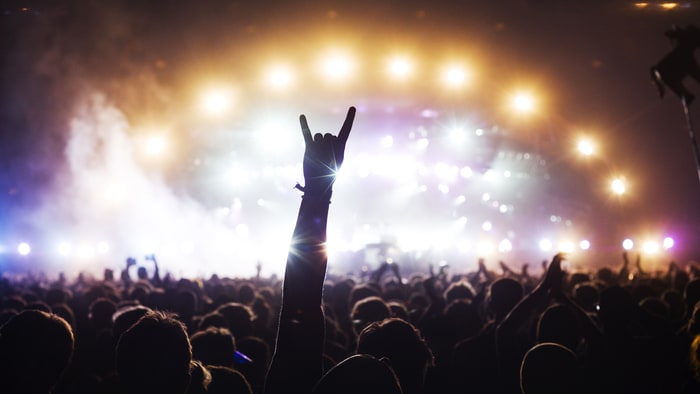 Wowza! In my 3rd year assessing the music festival scene on behalf of Feed.fm, I feel confident stating that there's never been a better time for live music omnivores. While creating the following roundup of summer and fall music festivals—28 in total—I was somewhat dumbfounded by the quantity and variety of high-quality offerings across the country.
A few high-level observations before diving into the chronological list below:
While the traditional "summer" music festival continues to explode its seasonal confines, promoters still steer clear of winter. So die-hard fans will get a short breather come January…before the Ultra Music Festival (Miami) jumps the gun again in early spring.
Music festivals are popping up and disappearing with surprising frequency, perhaps indicating the market is becoming saturated. Examples include the failure-to-launch Fyre Festival (Bahamas); the one-time-only Desert Trip (Palm Desert, CA); and FYF Fest (Los Angeles) which unexpectedly canceled its 15th annual event.
Which artists lay claim to the most headliner slots this year? Of the festivals we've surveyed, The Weeknd is the clear winner with 6 appearances. Janet Jackson, Arctic Monkeys, Erykah Badu, and Florence + The Machines have 3 appearances apiece.
Firefly Music Festival
June 14-17

Dover, DE

Arctic Monkeys, Eminem, Kendrick Lamar, Chromeo
Mountain Jam
June 15-17
Hunter Mountain, NY
Jack Johnson, Sturgill Simpson, Alt-J
Smokin Grooves Fest
June 16
Long Beach, CA
Erykah Badu, Miguel, The Roots
BET Experience
June 21-24
Los Angeles, CA
LL Cool J, Chris Brown, Rae Sremmurd, SZA
Arroyo Seco Weekend
June 23-24
Pasadena, CA
Neil Young, Kings of Leon, Jack White, Robert Plant
Summerfest
June 27-July 8
Milwaukee, WI
J. Cole, The Weeknd, Arcade Fire, Janelle Monae
Pitchfork Music Festival
July 20-22
Chicago, IL
Tame Impala, Fleet Foxes, Ms. Lauryn Hill
Essence Festival
July 5-8
New Orleans, LA
Erykah Badu, Jill Scott, Mary J. Blige, Janet Jackson
80/35 Music Festival
July 6-7
Des Moines, IA
Kesha, Phantogram
Float Fest
July 21-22
San Marcos, TX
Tame Impala, Bassnectar, Snoop Dogg
Panorama Music Festival
July 27-29
New York City, NY
The Weeknd, Janet Jackson, The Killers
Newport Folk Festival
July 27-29
Newport, RI
Sturgill Simpson, Jason Isbell, Valerie June
XPoNential Music Festival
July 27-29
Camden, NJ
David Byrne, The War on Drugs
Mo Pop Festival
July 28-29
Detroit, MI
Bon Iver, The National
Lollapalooza
August 2-5
Chicago, IL
Arctic Monkeys, Bruno Mars, The Weeknd, Jack White
Travelers' Rest Festival
August 4-5
Missoula, MT
The Decemberists, Death Cab for Cutie
Outside Lands Music & Arts Festival
August 10-12
San Francisco, CA
The Weeknd, Florence + The Machine, Janet Jackson
Afropunk Brooklyn
August 25-26
New York City, NY
Erykah Badu, Tyler, The Creator, Miguel, Janelle Monae
Bumbershoot
August 31-September 2
Seattle, WA
J. Cole, The Chainsmokers, SZA, Fleet Foxes
Made in America Festival
September 1-2
Philadelphia, PA
Nicki Minaj, Post Malone
OctFest
September 8-9
New York City, NY
Vince Staples, The Flaming Lips
Riot Fest
September 14-16
Chicago, IL
Blink-182, Beck, Elvis Costello & the Imposters
Grandoozy
NEW FESTIVAL
September 14-16
Denver, CO
Kendrick Lamar, Florence + The Machine, Stevie Wonder
Life is Beautiful Music & Art Festival
September 21-23
Las Vegas, NV
The Weeknd, Arcade Fire, Florence + The Machine
Treasure Island Music Festival
October 13-14
Oakland, CA
Tame Impala, A$AP Rocky
Afropunk Presents the Carnival of Consciousness
October 13-14
Atlanta, GA
N.E.R.D., Noname, Benjamin Booker, The Internet
Voodoo Music + Arts Experience
October 26-28
New Orleans, LA
Mumford & Sons, Childish Gambino, Arctic Monkeys
Camp Flog Gnaw Carnival
November 10-11
Los Angeles, CA
Performers To Be Announced
Whether you decide to follow The Weeknd around the festival circuit, pick one favorite event from the list above, or sit this year out, we hope our research simplifies your process. Let's not forget either: Taylor Swift, Jay-Z & Beyonce, and many other musical road warriors are touring the U.S. over the coming months.
Image Credit: Rolling Stone