Sonic Branding, Curation & Culture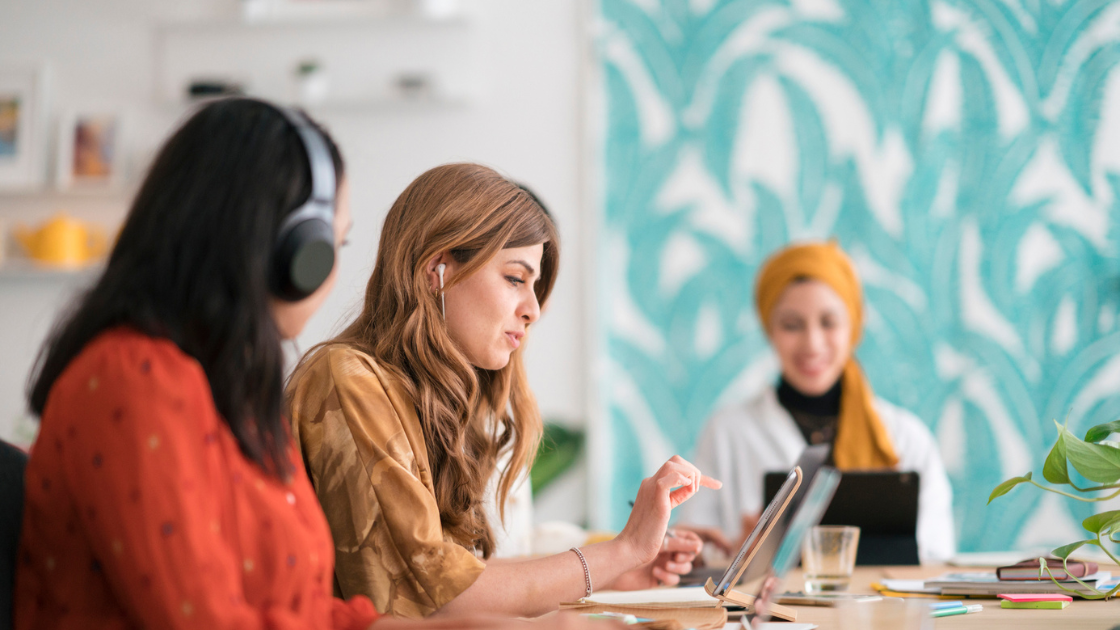 Strategy Behind Sonic Brand Identity for Businesses
The controversy surrounding Kanye West's antisemitism has renewed an important debate about hate speech, censorship, cancel culture, and the role businesses play when celebrities transgress. As the Music as a Service (MaaS) partner for more than 75 health and fitness brands, we've worked closely with all of our customers to make a plan for music stations that featured Kanye's songs. These recent events have also prompted reflection on how Feed.fm supports sonic branding.
What is Sonic Branding?
A simple definition of sonic branding refers to the sounds or songs associated with a brand's product or service. Two famous sonic branding examples are the McDonald's "I'm Lovin' It" ditty and Netflix's startup chime.
While sonic branding is usually viewed through the lens of advertising, the role of music curation for businesses–identifying, researching, and organizing music-related content–is an increasingly large part of the consumer experience. Whether you are streaming music for business use, creating music-powered digital experiences, or selecting background music for businesses, the choices you make contribute to your sonic brand identity, and directly affect how your customers view your overall brand.
Building a Sonic Identity
Before any decisions are made around what a specific brand sounds like, our team starts by learning as much as possible about the business, including the following:
Brand values
Advertising
Website
Social media
The specific content our music will soundtrack…Knowing it's a yoga workout versus boxing makes a big difference.
When selecting music for brands, it's important to understand end-user demographics and how these consumers will interact with the music, such as the tech platforms used, whether music is programmatically paired or individuals can choose from a music menu, etc. Once we have all of this information, our team of professional music curators can get started.
Music Curation in Practice
When done right, music curation is a fine art similar to cooking. In the same way a chef studies and takes inspiration from many different styles of cuisine and flavors, a music curator understands the nuts and bolts of how music works, has an insatiable curiosity to experience a broad variety, and is passionate about what goes on the menu.
Whether building a pop station for a running workout, a hip hop station for a VR sports training program, or an easy listening station for a health clinic, here are 5 curation pro tips:
Put the customer first.
Mix familiarity with discovery.
Keep an open mind.
Select music without personal bias, drawing from a variety of styles and eras for whatever works best contextually.
Use the data to continually update and optimize music for businesses. Music curation is not a one-and-done task.
And while algorithms and playback data like skip rates are important, human judgment is essential. The ever-changing cultural nuances and layers of music are too intricate to outsource to machine learning, as is painfully apparent with the Kanye West controversy.
Dealing With Unexpected Artist Controversies in Music
Our first duty is always to the business customers we serve. It's our job to know what's hot on the charts, plus what's going on in the news and world today. We regularly synthesize all of this information and provide guidance to our customers, letting them make the decisions that are right for their brands. This, unfortunately, extends to unexpected circumstances when musicians are making headlines for the wrong reasons.

There is a very broad spectrum of behavior that can result in controversies for musicians. Following R. Kelly's criminal convictions, Feed.fm recommended the removal of his songs from customers' stations. We felt that the artist did not align with our company's brand values, and we sought the perspectives of our customers while giving them options for immediate action.

There have been other recent controversies in music, notably both Chris Brown and the late XXXtentacion for their alleged criminal behavior. As a B2B (versus B2C) company, we usually defer to the preferences of our business partners. In many, but not all cases, we've been asked to remove Brown and/or XXXtentacion's music from music stations.

Kanye West's songs have been a fixture in many of our customers' stations for a long time, with anthems like "Gold Digger," "Stronger," and "Ni**** in Paris" in constant rotation. It was with sadness and shock that we learned about his first antisemitic Tweet last month. In the immediate aftermath and over the following weeks–as he made increasingly reprehensible public statements–we reached out to all the companies we serve. With few exceptions, they requested that we remove Kanye's catalog.
The Mechanics of Removing off-brand Songs/Artists
Among other things, these music controversies highlight the importance of keeping sonic branding up-to-date. United Airlines' 40-year association with George Gershwin's Rhapsody in Blue is the exception that proves the rule. For successful music curation, brands must periodically review music stations to keep selections fresh and current. These assessments are also essential for reflecting cultural trends, including controversies.

Once a company determines that certain music does not reinforce its brand values, implementing necessary removals is a priority. Adapting to cultural changes helps ensure your brand is sending a consistent message. When done right, sonic branding and music curation communicate in powerful ways that directly impact long-term business success.
Feed.fm | Music streaming service for business use
Feed.fm specializes in working with businesses to identify the sounds that fit their brands while creating effective music strategies. Our full service B2B music licensing and integration platform offers the most comprehensive music APIs and SDKs, making it easy to launch and manage streaming music for businesses. Feed.fm customers rest easy knowing they have best-in-class customer success and music curation teams assisting with ongoing optimization, and the ability to deploy station updates or remove songs real-time. Contact us to learn more about how our MaaS solutions can serve your sonic brand.
Feed Media Group is for businesses that need licensed popular music to create the most engaging customer experiences. Unlike navigating complex, time-consuming negotiations with music labels and publishers, Feed Media Group's proprietary streaming platform and SDKs deliver pre-cleared music—compiled by the industry's best curators—complete with user analytics, payments to rightsholders, and legal indemnification for our customers.
Feed.fm powers music for the world's leading brands including American Eagle Outfitters, Mayo Clinic, Mirror, Nautilus, and Tonal; and up-and-coming startups use Adaptr to create unique music-based experiences. Our music partners include Warner, BMG, and Merlin.