Sweat Equity: Building Fitness Communities that Last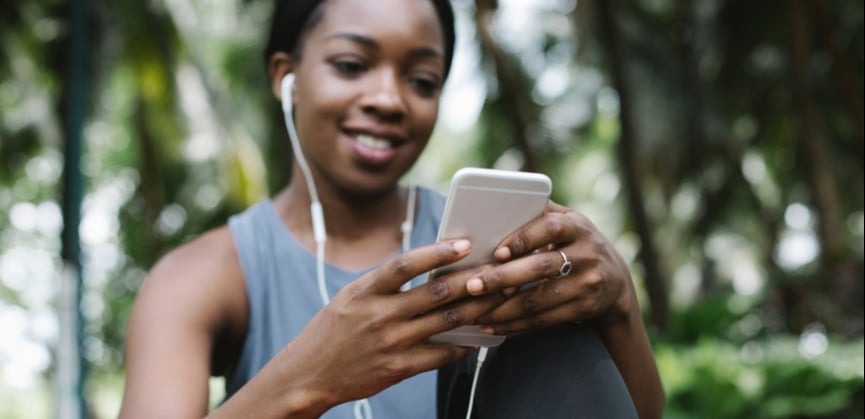 As discussed in our recent whitepaper, Content, Community and Technology: Digital ecosystems for fitness brands, the community aspect of digital fitness is key to building a sustainable fitness business. Factors including technological advances, more varied living arrangements, and decreasing participation in organized religion (especially for millennials), are driving people to create community in different ways than in the past.



For many, their fitness community plays an increasingly important role, helping to create connections, purpose, and accountability. Even when your customers aren't in the same building, they should feel connected to your brand and part of something bigger than themselves. It's not just about driving a stickier user experience, but building community that can foster deep relationships and help people reach their full potential.
At Feed.fm we work with fitness brands across the consumer landscape and we've seen a wide range of community-building strategies employed. To help get the gears turning on how you can implement features of your own, we've gathered 4 innovative and proven examples from companies that excel at promoting community.
1) Strava - Though created primarily for cyclers as a way to document their biking miles, Strava has expanded their scope to "be the center of [exercisers'] active life. The popular app (more than 8 million activities are uploaded per day) has expanded from its commonly-known cycling & running footprint to court Peloton subscribers, rowers and other athletes, and former CEO James Quarles sees it more as a social network for fitness: "We think Strava plays a role for people not just when they're recording an activity but before and after, right?" he says. "You can find routes, you can find groups to join, people to go with. Then, once you post the activity, you can talk about it, post photos, tag friends, and memorialize and relive the event." Members say that being connected to cyclists of similar interests and abilities allows them to discover new routes, which helps keep them invigorated in their training routines.
2) Studio - Billed as a "boutique fitness studio in your pocket", the Studio app offers treadmill, outdoor running, strength training, and stretch workouts led by top trainers. Head instructor Lisa Niren had this to say about the prioritization of community: "Our members are the lifeblood of our company and community is central and integral to everything we do. I like to say that our fanatical member base is a mix of a little bit of luck and also a LOT of nurturing from the entire team. It is non-stop 24/7, but the most rewarding part of the job." While it may seem obvious, the number one recommendation is being present and getting to truly know your members, which is a massive time commitment. Niren puts it succinctly: "I make it my personal goal, and the goal of everyone on my team, to be deeply rooted in our community and members. Caring, getting to know them, being present on social media & in Tribes is the key to our success and really making members feel at home when they are with us. Especially now, during a trying time, they come to us not just for physical fitness but also mental and emotional fitness, support and time away from everything else going on."
3) Pharos Athletic Club in Los Angeles has achieved renown in a fitness-obsessed city for the strength of their community (the owners of other gyms regularly work out at the 20,000 square foot facility.) Three times a year, Pharos hosts a "Limitless Challenge," in which members are grouped into teams coached by Pharos' full-time Personal Trainers, take multiple group fitness classes together, receive one-on-one consults throughout the challenge and have their vital health stats (weight, lean body mass, body fat percentage, etc.) tracked on a weekly basis. Combining teams in a competition format creates a balanced environment that pushes participants while maintaining camaraderie, and all participants (there were more than 50 in the latest Limitless Challenge) celebrate with a group outing following the five-week competition. The latest Challenge, which ended in early March, resulted in 122 pounds of muscle gained and 331 pounds of fat lost. More recently, as Pharos (along with most gyms in Los Angeles) has temporarily shuttered in the wake of the coronavirus pandemic, its trainers have begun conducting multiple free classes daily via Instagram Live. In the words of Pieter Vodden, one of the club's owners, Pharos was "started by community and it will survive by community."

4) Mirror - Described as a "Nearly Invisible Interactive Home Gym," Mirror is a unique piece of fitness hardware - it's a mirror that hangs on the wall, but doubles as a wireless video screen through which you can participate in workouts remotely, both live and on demand, with top fitness trainers from across the country. The fast-growing startup has received a ton of buzz for its adoption amongst celebrities, and the community aspect of their workout is played up in every press mention - "everyone in the class can see the names and locations of the other people in the class, displayed as bubbles that pop up on the screen when they join." Participants can also share injuries or questions with the instructors - who can't see participants - anonymously, maintaining privacy while still allowing for a community feel. Instructors also have access to heart-rate data to ensure sufficient motivation and impact for each workout. Much of the community-building takes place on Instagram, and instructor Gerren Liles has even created his own sub community, Team 100, which is all about giving 100%
of your effort every time you show up. Mirror engages with the community on social platforms to get to know them, then references users during live workouts, which brings the studio feel to a digital environment.

Whether you're looking to build a community from scratch or make your member's bonds stronger, there's a lot of great inspiration available right now. To summarize, successful brands (phys
ical and digital) recommend:
Offering ways to memorialize exercisers' efforts and easy ways for them to connect post-activity;
Taking the time to get to know your community and be present for them on social media;
Bringing people together with common goals, celebrating the wins together; and
Referencing personal facts and user names during live digital classes to bring the studio feel to life.