The Rise of Kim Petras and the Role of Digital Fitness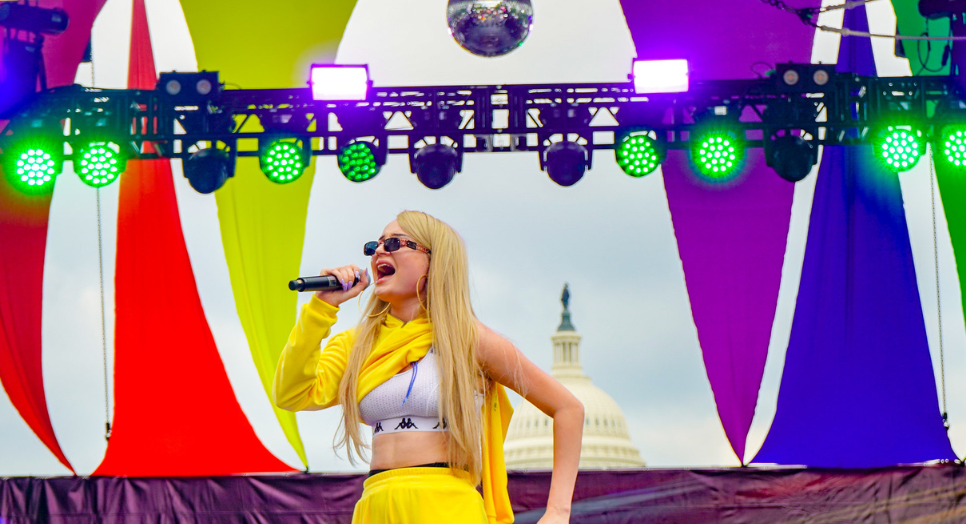 Kim Petras is on the cusp of becoming a superstar. When you look back at the rise of Kim Petras, it's tough to ignore her presence in workout music playlists and the role fitness plays in the trajectory of new dance-pop artists. Kim Petras has been on Feed.fm's radar since 2018 thanks to catchy songs including "Heart to Break" and "Malibu." Her songs have had running placements across our digital fitness customers' music stations. In fact, she's had a song in our yearly top 10 workout music list for the last two years. Petras's brand of upbeat, sunny, and occasionally sassy, pop music is well-suited for a motivating exercise music playlist.
In 2022, Petras made waves with "Unholy," her sultry duet with Sam Smith. Petras and Smith became the first openly transgender woman and openly non-binary person, respectively, to reach #1 on the Billboard Hot 100. The journey to her first #1 was filled with the usual ups and downs of the music industry, but she managed to produce a lot of great songs on her way to becoming a household name.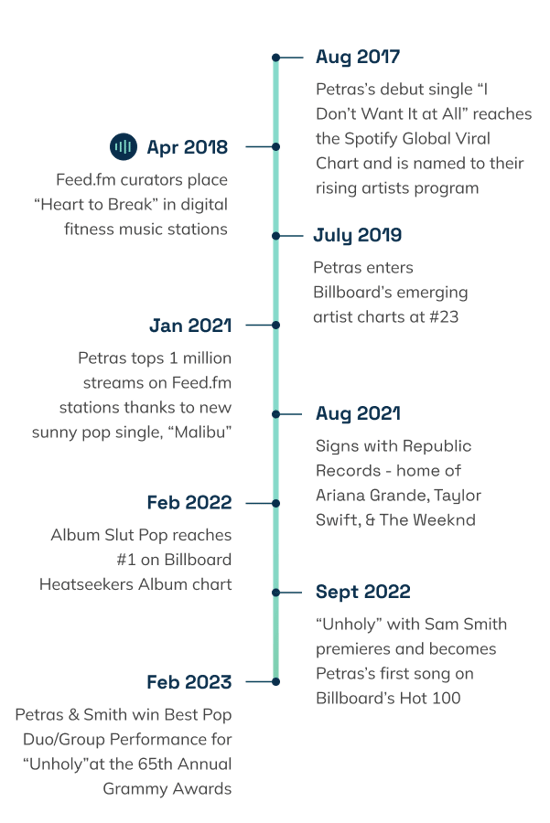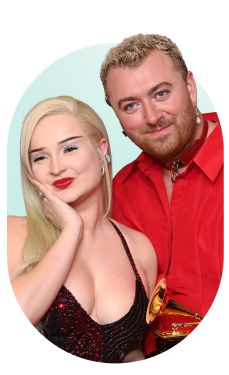 The rise of Kim Petras continues with her latest single featuring Nicki Minaj, "Alone" interpolating Alice Deejay's 1999 dancehall hit "Better Off Alone." Teaming up on remixes with Meghan Trainor and Paris Hilton proves that she is a sought-after collaborator in pop music in 2023.
The Art & Science of Workout Music Curation
As curators, we get especially excited about new artists and music, but we also know that it takes strategy to present the right music at the right time to the right audience. That balancing act is what best serves our customers and their user experience. Together we work to create the best soundtrack for their digital content and workouts.
While there is much crossover in pop songs that are on the radio, Billboard, and streaming charts that also make for motivating exercise music, the Venn diagram doesn't overlap completely. In fitness music curation, we look for straightforward song characteristics like BPM (beats per minute) as well as intangible factors in our assessment of a song's energy and feeling.
Songs with driving beats, positive lyrical messaging, and a certain danceability factor tend to perform the best on our stations, and much of the Kim Petras catalog falls into that category.
While it might be unexpected that "Unholy" is not on our list, from a curation perspective it makes perfect sense. While the song would be appropriate for a cooldown or downtempo yoga flow, it's not at the motivating pace that we look for in programming our high-energy workout stations. "Unholy" and its remixes dominate her top songs across the various streaming services and Billboard, but Feed.fm offers exposure to more of her catalog thus helping new fans hear more songs from Petras.
Kim Petras & Feed.fm By the Numbers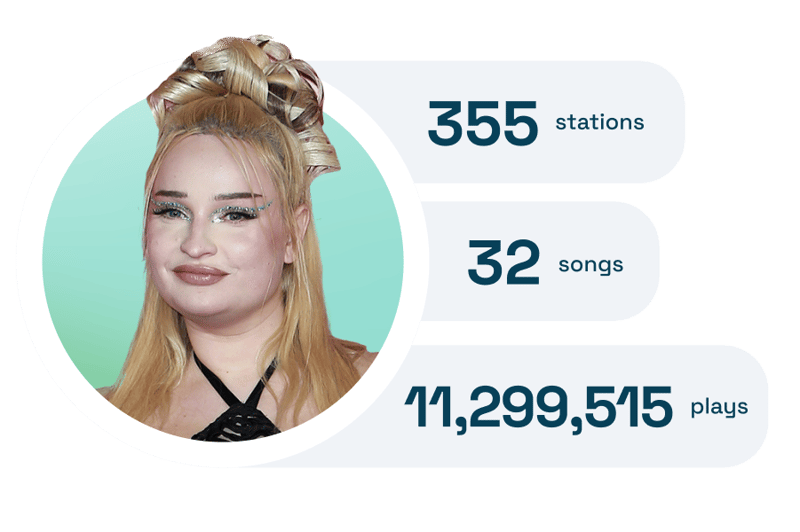 Social media, TikTok, and music streaming playlist placement tend to dominate the conversation around new music discovery in 2023. But there are many other impactful avenues where people are paying attention to the music they are listening to, which may explain why digital fitness may have played an important role in the rise of Kim Petras.
At Feed.fm, we specialize in music for businesses. With a successful track record executing music strategy and music integration for leading digital fitness brands, our curators are experts in finding the best music for workouts. Along the way, we also end up finding today's breakout artists on their way to becoming the next big thing.
We bring new music to audiences and seamlessly integrate it into their daily/weekly fitness and wellness activities. And in the famous words of Elle Woods, "Exercise gives you endorphins, endorphins make you happy," and happy people… remember the music that made their workout feel extra motivating!
New music discovery can happen anywhere and can often be more impactful when integrated with everyday activities like working out. At Feed.fm we know that "music can make or break a workout," but it's also been fascinating to see how music for working out can help break an artist as well.
We're excited to see the rise of Kim Petras continue with her new album Feed the Beast and look forward to future collaborations and new fitness-friendly songs that keep us moving.
Listen to Feed.fm's Top 10 Kim Petras Workout Songs on this YouTube Playlist:
Photo Credits:
Kim Petras performs - Capital Pride concert 2018 by Ted Eytan, CC BY-SA 2.0, no warranties, express or implied, https://www.flickr.com/photos/taedc/40931630030
Kim Petras & Sam Smith at GRAMMY Awards by David Fisher/Shutterstock.com_transparent
Kim Petras performing in Vancouver by James Jeffrey Taylor/Shutterstock.com
Kim Petras attends The Fashion Awards 2022 in London by Fred Duval/Shutterstock.com