Venture Capital Tips for Fitness Startups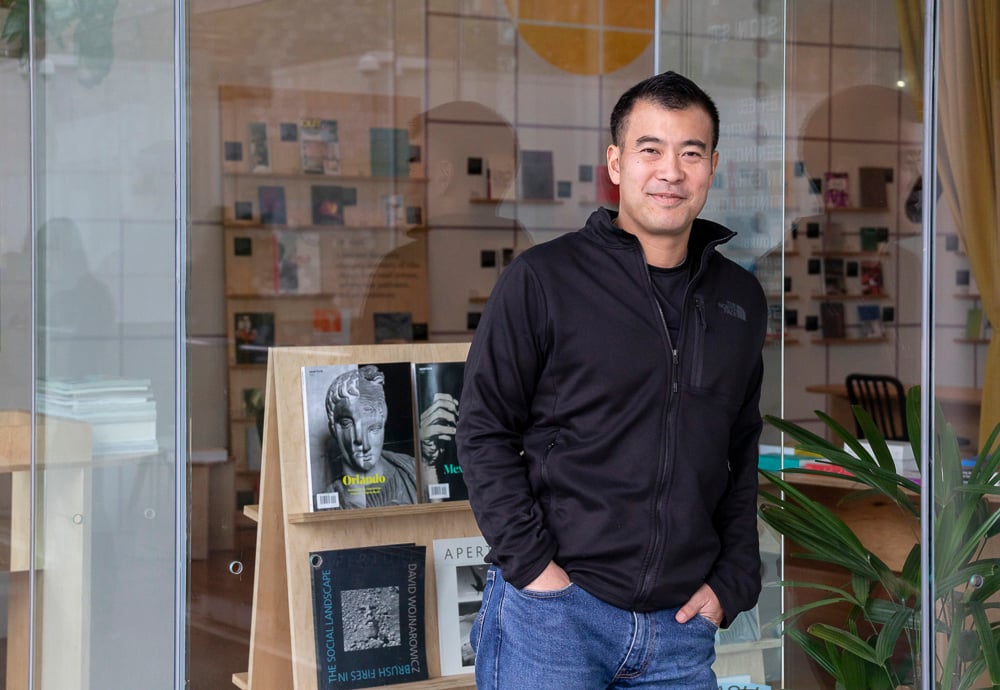 One of the essential qualifications for any successful entrepreneur? Perspective, preferably lots of it. Before pivoting into the music sector and co-founding music-as-a-service company Feed.fm, Jeff Yasuda spent the first decade of his career as an investment banker and VC. His experience on both sides of the fundraising table has made the challenging job of securing and structuring financing a little easier for our company.

Last year, we interviewed Jeff about Venture Capital in the fitness sector, based on Feed.fm's work with dozens of fitness companies. In the wake of COVID-19 and the transformations happening in fitness, we asked for Jeff's advice on navigating what he describes as "the challenging world of fitness investment." He shares his unique perspective below.

What types of VCs should fitness companies be looking at for funding right now? Ones that specialize in fitness? Larger ones that already have fitness startups in their portfolios?

YASUDA: First, it's important to understand the framework in which VC funding decisions are typically made. Most investors take a portfolio approach. Since they're not exactly sure which investments are going to be winners, they'll spread their bets with the hope that at least one of them (or a couple) will succeed.
When you look at the overall performance of funds across, say, a portfolio of 10 companies: a VC would typically see that 4 will fail, 3 will be the "living dead" (developing sustainable businesses with low or no growth, making it hard for an exit), and 3 might "make the fund" (providing a return on the capital and money for investors). And to be brutally honest, a return on capital from 3 out of 10 is a great success. As a general rule, having more breadth of investments lowers a portfolio's effective risk and provides a better chance of succeeding.

Now, to answer your specific questions. If you are a fitness tech company and are looking to raise capital, WHERE DO YOU START???

There are only a few institutional VCs that invest ONLY in fitness. A VC fund called NFX does a great job of finding investors that are interested in your space, but more importantly, investors where you have a connection.

Setting your sights on VCs that have already invested in fitness isn't a bad strategy per se, but don't necessarily limit your research to those that already have fitness in their portfolios. It's counterintuitive, but looking primarily at VCs that currently support fitness companies may actually backfire, so it's better to cast a broader net.

Can you elaborate on the last point? Aren't VCs in the fitness space more likely to be responsive to other fitness investment opportunities?

YASUDA: Perhaps the best piece of advice I have is to always consider how your company fits within the broader strategy and portfolio of the VC. Since most VCs diversify their portfolios to mitigate risk, any given fund will usually just place one or two bets in a particular industry. Put plainly, they may not need you if they already have fitness in their portfolio.

Here's a theoretical example. Let's say you're a fitness company with a hardware product that hangs on the wall: you might think approaching the Mayfield Fund—which invested in Tonal—is a great idea. But, to continue this scenario, it's possible that Mayfield has placed its sole fitness bet already and is not looking for other investments in this sector. Furthermore, VCs frequently take meetings as a means of getting information and won't sign an NDA. So you may inadvertently spend your limited time and resources providing free consulting to a VC, further educating them on the sector, versus speaking with a viable funder.

It might actually be better to find a fund that recently exited (ideally successfully) a similar fitness company. Perhaps a fund like Spark or another investor behind Mirror, which recently sold to Lululemon for a whopping $500 million. These funds understand fitness, having seen both the risks and the recipe for success in this sector. Perhaps your company could be their next bet in fitness.

Another factor to consider is that some investors, particularly later stage private equity players, may like a sector so much that there could be potential competitive overlap. One such firm, L Catterton, has invested in multiple fitness companies such as Tonal, Mirror, and ClassPass. Granted, these are very different products, but it could be viewed that they compete for interest from similar end users. While you might be able to secure funding from this type of VC, it's worth considering the trade-offs of partnering with a firm that also funds companies in your sector that are vying for the same customers.

I advise other founders to find partners that will be champions and advocates for their companies, in addition to providing follow-on financings in good times and bad. Startups need to trust that confidential, proprietary information shared with their investors won't leak or be used—even inadvertently—to benefit others competing in the same space.

You started our conversation referring to the "challenging world of fitness investment." What advice would you give to founders who are undaunted by the challenges you've described? How should they proceed with VCs right now?

YASUDA: Let's remember that fitness is a fundamental part of peoples' lives, and we all agree it's part of a healthy lifestyle. Feed.fm recently conducted a survey which found that 70% of respondents are working out more than they did before COVID-19, with many people using in-home fitness apps. Fitness is something people are passionate about, be it weight lifting, martial arts, cycling, yoga, etc. So it's not going away. It's been said that coronavirus expedited a tipping point in fitness' transition from physical to digital, and I agree with others predicting that many individuals will not return to physical gyms and studios.

Translated into VC terms: investors should be excited about the overall fitness market, even as other parts of the economy are getting hammered. Consider 1) the amount of financing that's happened since COVID-19's arrival—with big funding wins for Tempo, Aaptiv, and Hydrow—and 2) Lululemon's recent acquisition of Mirror. VCs like seeing a market where companies can exit, either via acquisition or offering shares on a public exchange. When there's acquisition and companies going public, it's indicative that the business segment is healthy, and investors want to participate in the upside.

Returning to my point that most VCs diversify their portfolios, there are still many firms that haven't placed their bets for fitness. The clever founder might ask themself "what sectors are similar to fitness companies in their existing portfolio? Are there companies that--like fitness companies--market to individuals, have subscribers, and need to retain them." The gaming industry immediately comes to mind, given the fundamental role that LTV:CAC (lifetime value to cost of acquisition ratio) plays in their business. Then perhaps look at VCs that have placed bets in this comparable industry—be it gaming, content business or anything requiring a subscription—but haven't yet done so for fitness. Selling yourself into these firms will theoretically be easier because they've already bought into your business model.

Another possibility worth considering is talking to corporate investors. While it's often a lengthy, difficult process, corporations can make strategic investments that give your startup capital and other resources...and these investments can also pave the road towards future acquisition. For example, Lululemon invested in Mirror well before their acquisition. It's worth noting that most strategic investors don't fund early-stage companies unless the problems the investor and startup are looking to solve are aligned.

My final tip for fitness funding: try to find influential and/or deep-pocketed individuals who are excited about whatever workout type(s) your startup offers. Former Twitter CEO Dick Costolo, a CrossFit athlete and fan, tried to start his own fitness company. These individuals can become angel investors or help connect the dots to an institutional fund. Depending on how large your subscriber base is, that's potentially an excellent resource for identifying such individuals who already know and love your company.

Any parting thoughts about where the fitness industry is heading? And predictions for the coming year?

YASUDA: It's interesting to me that most of the companies getting funding right now aren't purely software: there's a physical, hardware component alongside the apps. I'm thinking of companies like Peloton, Tonal, Mirror, FightCamp, Hydrow, FitXR (developer of BoxVR), and many more. Here are some of the factors behind this funding trend:
Once customers have taken the financial and logistical plunge to have a physical product in their homes, it's a visible, tangible reminder of the commitment they've made to exercise using x, y, or z. There's a powerful psychological dimension that helps to reduce churn from one fitness company to another. Low churn = more revenues.
Though biometrics still have lots of unrealized potential, equipment-powered fitness companies can already measure customer performance and calibrate workouts much more effectively than those without. While smartphones can capture some valuable data, bikes, punching bags, and weight machines are able to capture more sophisticated data such as applied force. Investors like Big Data.
It goes without saying that neither fitness software nor hardware are worth much without strong content. Great content makes a great recurring revenue model with loyal subscribers. Those fitness companies that have successfully bridged the digital and physical world by offering content, software, and hardware have a triple-threat advantage over their competitors.
Despite COVID-19, and in some respects propelled by the pandemic, it's still a bit of a fitness gold rush...with "the global Fitness App market forecasted to grow...to USD 14.64 Billion by 2027." In addition to laser-focusing your product and customer efforts, being strategic with your funding efforts will save time and yield greater success. Fitness is a rapidly growing but crowded space, and investors will appreciate a startup that approaches them with a clear understanding of a) how their company may fit within the investor's broader portfolio and b) why they deserve to be one of the lucky few bets placed for the firm's fitness strategy.

Good luck with dialing, er Zooming, for dollars!